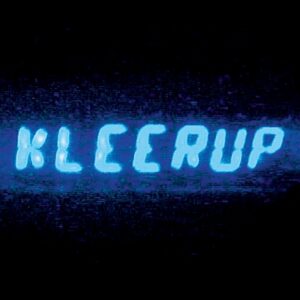 How can an album boasting an international No1 hit single become lost despite coming into the marketplace only three years ago?
In 2007, Andreas Kleerup, producer and one-time drummer for THE MEAT BOYS undertook his first mainstream collaboration with fellow Swede, songstress Robyn.
The resultant 'With Every Heartbeat' became a massive worldwide smash, effectively relaunching Robyn as an electropop chanteuse, away from the R'n'B nightmare that her previous label BMG had pushed her towards.
Her own self-titled album also featured a collaboration with THE KNIFE called 'Who's That Girl?' and eventually led to her recording 'The Girl And The Robot' with ROYKSOPP on their 'Junior' album. Today, Robyn is highly regarded as a fine example of today's independent female artist, as exemplified by her own Konichiwa Records imprint and recent 'Body Talk'  trilogy.
Meanwhile, the success of 'With Every Heartbeat' led to Kleerup teaming up with Cyndi Lauper on the song 'Lay Me Down' from her excellent comeback 'Bring Ya To The Brink' plus the opportunity to record his own solo album. Released initially as a 12 track album only in Sweden during 2008, the eponymous long player was then re-issued by EMI as a revised 14 track international edition in mid-2009.
Despite a significant number of guest vocalists, 'Kleerup'
the album is an amazingly coherent piece of work with worldwide influences ranging from Italo, New York disco, Krautrock, Synth Britannia and Nordic folk. It successfully captures the essence of glorious synthpop melancholy but places it within a modern setting.
'Hero' is the perfect start and how OMD would sound if they formed in the 21st Century. An instrumental with a solid bassline and strong choral timbres, this easily could have come off 'Architecture & Morality'. With the kooky Lykke Li on board, 'Until We Bleed' is a terrifically sparse production with distorted drum machine and gorgeous strings complimenting her nonchalant resignation.
'Thank You For Nothing' is actually the neo-wordless take of Kleerup's track with Cyndi Lauper while 'With Every Heartbeat' needs no introduction; it is perfectly emotive electronic pop music, both lyrically and musically.
'Tower Of Trellick' and 'Ain't No Stopping' are two more beautiful synthesizer instrumentals, think DEPECHE MODE's 'Nothing To Fear' or in a modern dance context, SYSTEM F's 'Insolation'. Those listeners who miss what was a very important facet of albums and B-sides in the classic synthpop era will simply love this aspect of 'Kleerup'.
But 'Longing For Lullabies' featuring Neneh Cherry's half-sister Titiyo is a tearful, heartfelt ballad despite being driven with raw mechanical beats. The song's vocal melody is simple, almost keyboard-like going up and down the ivory scale in the best tradition of classic synthpop and yes, OMD. You could even say that the way it ranges, it's a bit Agnetha and Annifrid too!
Kleerup exposes some of his rock roots with 'On My Own Again' on which he sings and while not unpleasant, one can see why like MOBY, female vocalists are his preferred vehicle for lyrical expression. 'Iris' could be Kleerup doing 'Crockett's Theme', but it's far better than that and is minus the cheese factor.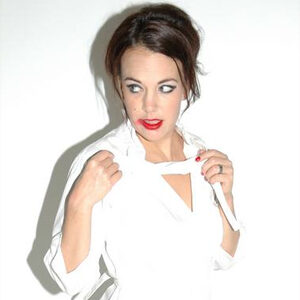 This musical interlude leads to one of the album's highlights, the superb pulsing Italo disco of '3am'. Marit Bergman provides the voice here to deliver what could have been the outcome if had ABBA worked with Giorgio Moroder. Richly melodic in both vocal and synth departments, this is a truly lost jewel. Marit Bergman issued it as a B-side, but it really should have been flipped over.
'History' with Linda Sundblad continues this disco tradition but at a more easy going tempo while 'Misery' is the superior of the two Kleerup vocal offerings with its strong NEU! and LA DÜSSELDORF influences.
The excellent album ends with two brilliant instrumentals to develop the Germanic template further. 'The End' is more guitar driven in a Motorik fashion that would make Michael Rother proud while 'I Just Want To Make That Sad Boy Smile' is beautifully and minimally ambient like CLUSTER or Klaus Schulze; a perfect closer.
Of the three tracks that were on the Swedish release that didn't make the International edition, the one that should have been included is the Neneh Cherry sung 'Forever'. Very pretty and almost nursery rhyme like, the children's choir works well with Cherry's soulful application while the backing track is effectively a beefed up pop version of 'I Just Want To Make That Sad Boy Smile'. 'Chords' is an instrumental that does pale in comparison with the others in the main act while 'Waiting For Girl' featuring Lisa Milberg is just odd, the darkest of all the recordings from the sessions and probably better positioned now as a digital bonus curio.
In terms of production, this is the perfect CV for Kleerup although his knack for tunes and melody is what makes this album stand out.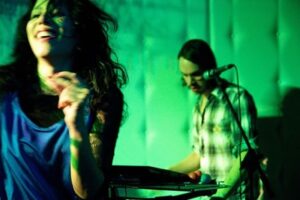 And that's the key word; album – this is not some random collection of songs as most modern pop albums now seem to be. On paper, a musician gathering a bunch of different vocalists is something that does not usually result in a cohesive artistic statement and is probably why this album has not had the investigation and recognition it deserves.
But Kleerup's debut is a well paced, seasoned body of work and a fine example of quality pop music, electronic or otherwise. In a 2009 which saw a synthpop renaissance, it's a shame this magnificent album was largely overlooked.
---
'Kleerup'
is still available via EMI Records
https://www.facebook.com/kleerupmusic
---
Text by Chi Ming Lai
15th August 2011, updated 13th September 2017