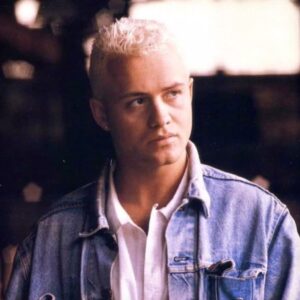 Behind the persona of BELOUIS SOME was Londoner Neville Keighley who released his debut album 'Some People' in 1985.
Best known for the classic single 'Imagination', the accompanying boundary breaking (for the time) promotional video included full frontal nudity.
Over his three albums, Keighley worked with a stellar roll call of musicians including Bowie guitarists Carlos Alomar and Earl Slick, Guy Fletcher of DIRE STRAITS and CHIC's Bernard Edwards and Tony Thompson.
After a break of 25 years, BELOUIS SOME has recently returned to the live arena and Neville Keighley kindly spoke about his career, the challenges of getting signed, working with the late iconic PINK FLOYD artist Storm Thorgerson, plus his early links with DURAN DURAN and a fledgling TEARS FOR FEARS.
Who were your initial musical influences?
In the 70s, like everyone I guess, I was obsessed by music, the stuff older kids were listening to like JETHRO TULL, early GENESIS, LED ZEPPELIN etc. But then at age of 12-13, it was 'Ziggy Stardust' and I was off!
What was the early link between you and TEARS FOR FEARS?
My friend had an uncle who signed them to a publishing deal as the band GRADUATE, so I knew them and when I did some demos at a studio in Bath with Manny Elias on drums, they joined in with backing vocals.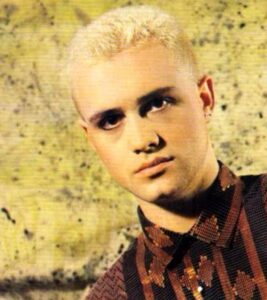 What made you choose an alter-ego rather than releasing songs under your real name?
I was a solo artist and it was impossible to get a record deal as one; also no-one took new solo artists seriously… eg singer / songwriter stuff. Also I was always playing live so wanted a name that was ambiguous, plus my real name is a real mouthful. I had very few knock backs after I changed my name, put a band together and started playing live, but that was 5 years in!
What was the pathway that eventually got you signed to a major label and how were DURAN DURAN involved?
DURAN DURAN's managers, the Berrow brothers, signed me to their publishing label and although I signed to EMI via Parlophone, they weren't the only label involved by that stage. They were a great label to be with.
How did you manage to hook up in the States with guys of the calibre of Carlos Alomar, Bernard Edwards and Tony Thompson?
I had been recording my first album in London for a while and I wasn't happy with it, it sounded too ordinary!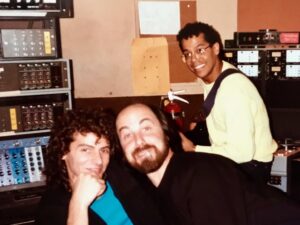 Steve Thompson and Michael Barbiero had just remixed TALK TALK's 'It's My Life' and the record company suggested they remix one of my tracks.
I went to New York, it was obvious I wasn't happy with my album so we agreed that if they could put together an amazing band, I could persuade Parlophone to let me re-record a track with them producing. Eventually we did 6 or 7 songs…
Was it nerve-wracking being in a studio environment with musicians that had played with Bowie and CHIC?
No, I was so relieved and grateful to be re-recording the songs, I didn't have time to be nervous. Parlophone weren't going to let me carry on forever. By this time, I knew what I wanted and the musicians were amazing people as well as players. I still remember the look on the record company's face when I walked in and played 'Imagination'!
This was a time when some bands went fully electronic, what made you stick primarily with more of a band aesthetic?
I'm still called 'electro pop' etc and never understood why, because I've always been band focused…
You are best known for the song 'Imagination', do you think the extended 7 minute "saucy" promo helped or hindered the success of it?
I didn't care. I knew EMI would go berserk and they did when they saw it! Luckily as soon as they sent it out to the clubs, the reaction was amazing. British TV didn't like it, but European TV did!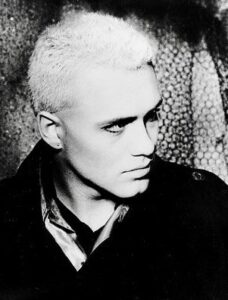 The director Storm Thorgerson was best known for his legendary album cover designs for artists such PINK FLOYD, but also worked on several promos for artists such as Nik Kershaw and Paul Young. How was the experience of working with him?
I wanted to do something special and Storm Thorgerson was an amazing man, he'd just started making videos. He was very creative and a bit difficult, but I loved working with him. We had to keep it all secret because of the storyline.
The video for 'Some People' that was shot in Clacton and Alburgh is more obviously 'Thorgerson' than 'Imagination' with that PINK FLOYD-ish surrealist edge to it. Do you have any specific memories of making it?
We took over the whole place over for a few days, the video was a Swatch Watch TV commercial for the USA as well. The 'Some People' video confused a lot of people! Not what they were expecting and it did much better in the USA than 'Imagination'.
Peter 'Sleazy' Christopherson from THROBBING GRISTLE shot the video, were you aware of his alter-ego at the time?
No, but he was a very charming man.
How was the experience of supporting Nik Kershaw?
This was my first time out in theatres in 1984, it was a great experience!
You toured the US in 1985 supporting FRANKIE GOES TO HOLLYWOOD, one can only imagine it wasn't a sedate affair? What are your memories of those dates?
My band held their own!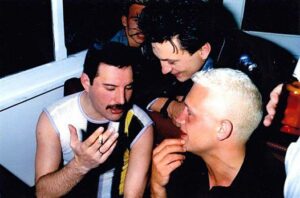 In 1986, you played in front of your biggest crowd yet at Knebworth opening for QUEEN, a trouser soiling prospect if ever there was one? But the crowd were quite hostile to you weren't they?
It's funny how people ask this, I'd played constantly for 3-4 years and in some really grisly venues, the 120,000 Knebworth audience were great.
There were some people in the audience who caused a bit of trouble but they can't have been QUEEN fans. I had a great time.
You gamely performed 'Target Practice' as the missiles were flying, was it as dangerous as it appeared on the big screens at Knebworth?
The first time I sang 'Target Practice' was at Glasgow Apollo on a Saturday night, I realised then what was going to happen… audience participation!
Having read some of your earlier interviews at the time of 'Imagination', you come across as pretty 'rock n roll'! What are your opinions of today's music artists and the way they portray themselves in the media?
I think social media means everyone has to be a bit careful and behave themselves.
We didn't have this problem in the 80s!
Looking back, what is the standout experience of your music career?
Meeting and working with so many great people, also performing your own songs to any audience is such a privilege.
You disappeared off of the musical radar for a while, what were you doing at the time?
It was pretty obvious in the 90s that what I did wasn't getting a fair chance so I buggered off.
You returned to paying live recently, how does the experience of this differ with your earlier live experiences?
I went on stage this summer with the 'Let's Rock 80s' summer festivals, my first time in over 25 years.
Is there any chance of any new BELOUIS SOME material on the horizon?
I hope so!
---
ELECTRICITYCLUB.CO.UK gives its grateful thanks to BELOUIS SOME
https://www.facebook.com/belouissome
https://twitter.com/BelouisSome
https://www.instagram.com/belouissome/
https://open.spotify.com/artist/0EX1yiXXmblRFdw2pb10NF
---
Text and Interview by Paul Boddy
Additional Questions by Chi Ming Lai
22nd September 2019