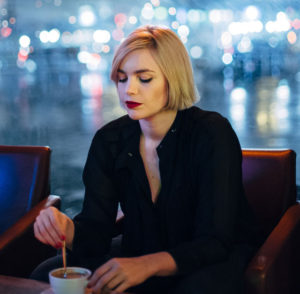 Berlin-based EMIKA is one of the dark horses of UK electronic music.
With her trademark sub-dub bass, an unsettling creepiness looms in her brand of experimental pop.
A classically schooled musician with a degree in Music Technology, Milton Keynes born Ema Jolly began work as a sound designer for Native Instruments in the former divided city, where in parallel she honed what started off as a moody dubstep orientated sound with a voice that was like a cross between RÓISÍN MURPHY and GAZELLE TWIN.
Since her self-titled debut album was released in 2011, her introverted electronica as exemplified by the single 'Drop The Other' has developed into a more expansive, immediate template via her third album 'Drei'
in 2015. One of the highlights was the excellent 'My Heart Bleeds Melody'
, a concoction of intricate pulsing layers and solemn detachment that made for a captivating experience that grew with each listen.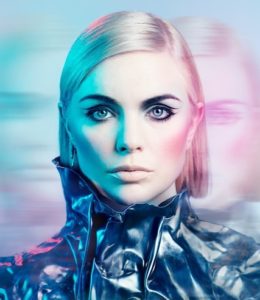 Also from 'Drei', 'Battles' demonstrated her attention to detail with regards production, particularly with the pitch shifting of vocals and the careful processing of sibilant cut-ups for a hauntingly percussive effect while the enticing 'Miracles' was beautifully stuttering avant pop.
Known for doing unusual cover versions like CHRIS ISAAK's 'Wicked Game' on her second album 'Dva'
, her most striking reinterpretation to date has been DAVID BOWIE's 'Let's Dance'. While not quite slowed to a funereal pace, EMIKA gave the song a deep asexual resonance, with only a passing resemblance to the original.
Ever the busy soul, EMIKA is currently completing her first classical project 'How To Make A Symphony' with the Prague Metropolitan Orchestra, an adventure that has been helped to fruition by a crowdfunding campaign. But the interregnum sees the release of an EP entitled 'Flashbacks'
.
Laced with chromatic hints of her Czech heritage and a chattering rhythm, the title track touches on her ongoing demons of being held back by trapped memories. "I try to forget about you" she exclaims.
A sombre electronic number with angelic qualities, 'Flashbacks' is accessible yet retains all those esoteric qualities that have made EMIKA's work so critically acclaimed. The monochromatic video, filmed by Tving Stage Design on some forlorn Icelandic beach using two iPhones, compliments the delightfully gloomy atmosphere provided by echoing piano and eerie chorals.
Also on the 'Flashbacks'
EP, the lengthy 'Restless Wings' is a rhythmical mood piece with haunting string machine that continues EMIKA's interest in more leftfield forms, while 'Total' features the soprano stylings of regular collaborator Michaela Šrumová.
The gently percussive and synth laden 'Total' could be seen as a vocal-led sonic progression on 'Restless Wings'. Šrumová makes reappearance on a Bonus Mix of 'Flashbacks' which naturally takes on a more ambient overtone in its arrangement.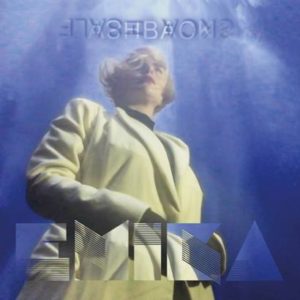 Now casting a wider net, showcasing her genre crossing diversity and independence as a recording artist, EMIKA is an artist for the long haul.
As EMIKA herself has said: "I am grateful that some how I've got to a place where it is all about the music and creativity".
Her music may not necessarily be immediate, but in amongst those layers is music of distinct quality that deserves time and investment.
---
'Flashbacks'
is released as a download EP and 12 inch vinyl by Emika Records on 4th March 2016, available direct from https://emika-official.bandcamp.com/
https://www.facebook.com/emikamusic/
---
Text by Chi Ming Lai
1st March 2016