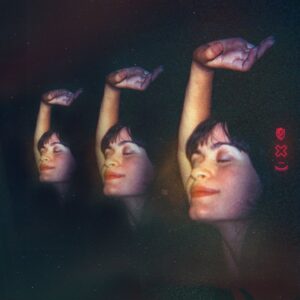 Based in London and Berlin, MINIMAL SCHLAGER began in 2020 during the pandemic.
Remotely, they developed a brand of synth heavy dreampop that was debuted on their 'Voodoo Eyes' EP in 2021; it included an unusual dark electro-disco take on JOY DIVISION's 'Disorder'.
With no songs carried over from 'Voodoo Eyes', Argentine sibling duo Alicia Macanás and Francisco Parisi have recorded their first album 'Love, Sex & Dreams' in Berlin with producer Robbie Moore whose credits have included THE IRREPRESSIBLES and PEACHES.
The MINIMAL SCHLAGER name dates back to when Macanás first moved to Berlin and was a reaction to her German friends who considered that the domestic melodic pop form of Schlager was not worthy; so she came up with the concept of "Minimalistic Schlager".
Opening 'Love, Sex & Dreams', 'Nana Del Caballo Grande' packs a punch with a sombre electronic bassline and a reverberant calling in their native tongue for a "Lullaby of the Big Horse", before a Rachmaninov mini-piano concerto cocooned in shoegaze appears.
Following on, 'Before' captures strident moods and airy vocals but despite their moniker of minimalism, this is a densely produced affair. As discussed in the brief studio banter beforehand, 'Forbidden Fruit' is ghostly with an ominous octave shift thrust and alluring "little girl lost" enunciations that wouldn't sound out of place on a David Lynch film soundtrack.
Sounding like it could have come straight out of the Italian Do It Better playbook with a delicious feline quality, 'Rush' is gorgeous Europop escapism, tingling with joy in its disco vibes and electrifying synth solo. With a message of resilience and hope, it is a song that gets high on life.
Possibly even better, 'Submission' is a more of a new wave number with subtle guitar, glistening synths and a rhythmic bounce that sets it apart from the other songs. While it is all very is sexy, the chorus is exhilarating as "For a second, I know I can win!"
After that slice of optimism, 'Fate' returns to the album's earlier introspection as "it's so over" but Macanás remains enticing in her delivery, especially in the more major key chorus that get instrumental support from some higher range keys despite the cacophony of distortion underneath.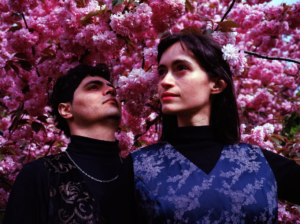 Buzzing but pretty, 'Glow' provides a seductive uplift as the title suggests, although the gnarled keyboard lines offset any illusions that perhaps something is maybe on the cards.
Almost electroclash in its frantic construction, 'Euphoria' verges on Miss Kittin territory in its semi-spoken expression. And when it dynamically jumps up a gear halfway into an angelic chorus trapped within a wall of strung and synthetic sound, it is enthralling.
'Ridiculous' pars things down with a disntinctly metronomic backbeat as Macanás laments while "crying over spilled milk every day" because it was "too ridiculous to save" and "it took me a while to know". Taking things right down, the organ-led 'Prayers' acts as a haunting closer and at times, comes over like an indie Fifi Rong.
Delightfully delicious with a good number of excellent songs in different colours and different shades, 'Love, Sex & Dreams' is a wonderful debut album that does exactly what is says on the tin! Artful, alluring and enchanting, this is the modern spirit of la nueva ola.
---
'Love, Sex & Dreams' is released by Duchess Box Records as a limited edition red vinyl LP available from https://minimalschlager.bandcamp.com/
https://www.facebook.com/minimalschlager
https://twitter.com/minimalschlager
https://www.instagram.com/minimal.schlager/
---
Text by Chi Ming Lai
9th September 2022