Although best known as the lead vocalist for FM-84, the San Francisco based vehicle for Scotsman Colin Bennett, Los Angeles domiciled Brightonian OLLIE WRIDE has been working with another Scot Michael Oakley on solo material.
And while 'Running In The Night' in 2016 with FM-84 made him more widely known within Synthwave circles, Wride's 'The Driver'
explores the synth assisted pop rock of BILLY IDOL and SIMPLE MINDS with a dynamic production from Michael Oakley, who himself could potentially develop into the next Keith Forsey, a one-time protégé of Da Maestro Giorgio Moroder.
Directed by Brad A Kinnan and filmed in Los Angeles, the visually accompaniment captures Wride as an outsider driving an open-top Buick who is living in the shadows of his past life and performing in seedy clubs.
With guitars by Chris Huggett who also co-wrote 'The Driver', the song follows up Wride's previous popwave solo singles 'Never Live Without You' and 'Overcome'. Also featuring THE NIGHT HOUR, the track shows how a Trans-Atlantic aesthetic can be applied effectively without wholly submitting to the insipid overtures of AOR.
Wride will be back in the UK with FM-84 for a sold out gig at The Garage in London on Saturday 16th February 2019, while Oakley has just released a new single 'Control'
which will feature on his forthcoming debut album 'Introspect' and which was also co-written with Wride 😉
---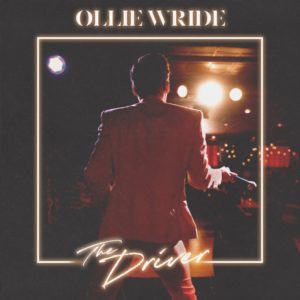 'The Driver'
is released by New Retro Wave and available from the usual digital outlets
https://www.facebook.com/olliewrideofficial/
https://twitter.com/OllieWride
https://www.instagram.com/olliewride/
https://www.facebook.com/fm84music/
https://www.facebook.com/MichaelOakleyOfficial/
---
Text by Chi Ming Lai
10th December 2018