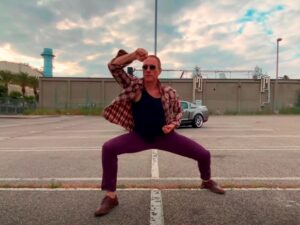 Jean-Claude Van Damme, the self-styled "Muscles From Brussels" makes an unexpected appearance in the video to French duo AaRON's new single 'Ultrarêve'.
Translated as "ultra-dream", it sees Van Damme indulging in some movement artistry while in a deserted Los Angeles car park before moving out into the Californian landscape and ends with him conducting the waves somewhere on the Pacific coastline.
The star of 'Bloodsport', 'Double Impact', 'Universal Solider' and 'Street Fighter' actually trained in ballet for five years and even gamely demonstrated his skills to Jonathan Ross in 1993 during a TV interview to promote 'Nowhere To Run'.
Martial arts and dance have much in common; Bruce Lee was the 1958 Crown Colony Cha Cha dancing champion of Hong Kong while more recently, Jackie Chan who attended the China Drama Academy in his youth, took part in a Bollywood inspired sequence choreographed by Farah Khan to close his 2017 film 'Kung Fu Yoga'.
The Belgian family Van Damme were among the team behind the simple but striking film, with his daughter Bianca directing and his son Kris operating one of the cameras.
AaRON's debut album 'Artificial Animals Riding On Neverland' came out in 2007 and was popular in Europe. All three of their albums to date went Top10 in France. The union with Van Damme came about when he approached Simon Buret and Olivier Coursier about providing music to a film project he was working on.
It was during their discussions and exchanges which were then interupted by Covid Crisis that Buret and Coursier then pitched a visual concept to Van Damme for 'Ultrarêve'
, a song that he had taken a particular liking to from their new album 'Anatomy Of Light'
.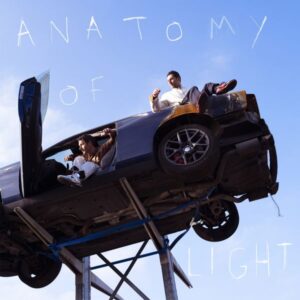 AaRON's best known song is probably the piano driven ballad 'U-Turn (Lili)', partly thanks to its inclusion in the film 'Je Vais Bien, Ne T'en Fais pas' and the pair composed music for the soundtrack of the 2013's 'Les Yeux Fermés' directed by Jessica Palud.
AARON have an inherent drama in their music as was demonstrated on their previous single 'Le Rivières' released earlier in the summer. But the rhythmic hypnotism of 'Ultrarêve' takes on a trancey electronic template more akin to 'Blouson Noir' which featured another Hollywood legend John Malkovich in its video.
---
'Ultrarêve'
is from the album 'Anatomy Of Light'
released by Birds In The Storm on 18th September 2020
AaRON play Paris Zénith on 21st November 2020
https://www.facebook.com/AaRONofficial
https://www.instagram.com/aarontheband/
---
Text by Chi Ming Lai
9th September 2020