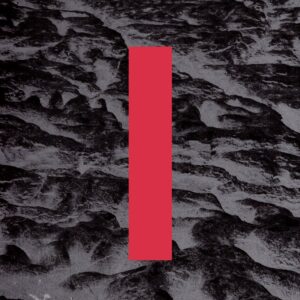 LINEA ASPERA released their self-titled debut album in 2012. A collection of dark but danceable electronic pop, before any new listeners had an opportunity to discover and savour them, the duo had already disbanded in 2013.
One of the nearest partnership comparisons from the past was Cosey Fanni Tutti and Chris Carter. But a bit like OMD, LINEA ASPERA produced clever electronic pop with scientific themes acting as symbolism for the less-savoury side of life. Counterpointing Alison Lewis' telling of terrible things were the beautiful melodies and engaging rhythm construction of Ryan Ambridge.
The duo resurfaced in 2019 with the release of the 'Preservation Bias' compilation of EP tracks and rarities, leading to a reunion with live shows around Europe including a triumphant gig at Electrowerkz in London and the announcement of a second LINEA ASPERA album.
While under her ZANIAS moniker, Lewis has fully involved herself into instrumentation, programming and production, for 'LP II' she has left that all to Ambridge, with the two working remotely in different countries and using Dropbox for the three distinct stages of instrumental / vocals / mix.
Channelling her anxiety and anger, Lewis' emotive and intense vocal delivery with the spectre of Lisa Gerrard looming uses words that intelligently relate the trials and tribulations of the human condition to aspects of physics and astronomy. Meanwhile Ambridge uses analogue production techniques with his synths and drum machines, so that they really do sound like they could have emerged from a bygone era.
The vocal and instrumental elements combine for a vintage minimal electronic pop sound, but with the twist of an accomplished singer as opposed to the off-key out-of-tune vocal efforts that have often spoiled music of this type in the past.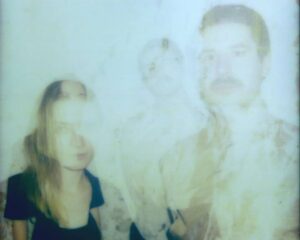 With a sparkling arpeggio in homage to THE KNIFE and their 'Silent Shout', the opening song 'Solar Flare' is glorious, with an almost gothic folk delivery over the quietly pumping backing to provide a unique resonance, using the science of the stars as a metaphor for the observation of pain and suffering.
Using a steadier paced octave shifting bassline and the ominous tones of a string machine, 'Redshift' uses another astronomy phenomenon for Lewis to bear her soul, declaring "I'd like to choose you to fill the void".
'Equilibrium' combines HI-NRG with darkwave, recalling the American duo SOFT METALS with its looping techno hypnotism. The harrowing words "Take my flesh, take my bones, I don't use them anymore" document more of Lewis' existential woes over Ambridge's mechanised setting .
But with building bursts of synth, the longest track on the album 'Entanglement' sees Lewis saying she is "not used to feeling good". But despite her declaring "you couldn't fascinate me more" and "this is the warmth", is it all over as she asks herself "am I spinning back to earth?".
Despite using a bright keyboard hook, 'Entropy' gets serious about the gradual decline into disorder in some parts of the world; with elements of classic SOFT CELL in Ambridge's infectious electro backdrop, Lewis offers in her statement of resignation that "well it all falls apart, just like everything else does" in a manner which lyrically could be Marc Almond.
With Lewis disillusioned again with love and announcing that the girl who doesn't need anything is actually a fantasy, 'Decoherence' connects to more physics themes via a cosmic synth lattice leading to a metronomic backbone helped along by an enticing bassline triplet.
On the superb 'Event Horizon', the cutting synthesized hooks, disco drum box rhythms and supreme vocals confirm how LINEA ASPERA have become such a highly rated and beloved duo and why their magnificent melodic melancholy has been so missed over the past few years.
The solemn 'Wave Function Collapse' closes this second LINEA ASPERA album away from the uptempo nature occupying most of it with a moody quantum mechanics analogy. In distress, Lewis cannot help her venting her frustration, with the glaring admission that "I can't do this anymore, I made the right choice this time and it's making me ill…"
Science and electronic pop are natural bedfellows but despite the pain and anguish through this record, LINEA ASPERA have paradoxically made a very seductive one. Delightfully uncluttered with each part having its role, 'LP II' maintains a dark austere without being depressing. As well as being emotive, it is catchy too and highlights why LINEA ASPERA floor the competition. 'LP II' may be just eight tracks after eight years, but it is quality over quantity, so up yours Daniel Ek, the rather (he)artless CEO of Spotify.
LINEA ASPERA's return of has been well worth the wait and with BOY HARSHER having gained much of the attention recently for their brooding style of electronic pop, while they are very good, LINEA ASPERA are even better.
Welcome back Alison Lewis and Ryan Ambridge, modern electronic pop is so much better with you both together as part of it.
---
'LP II' is released as a vinyl LP and download, available from https://lineaaspera.bandcamp.com/album/linea-aspera-lp-ii
https://www.facebook.com/lineaaspera
https://www.instagram.com/linea_aspera_/
https://soundcloud.com/linea-aspera/albums
---
Text by Chi Ming Lai
7th September 2020