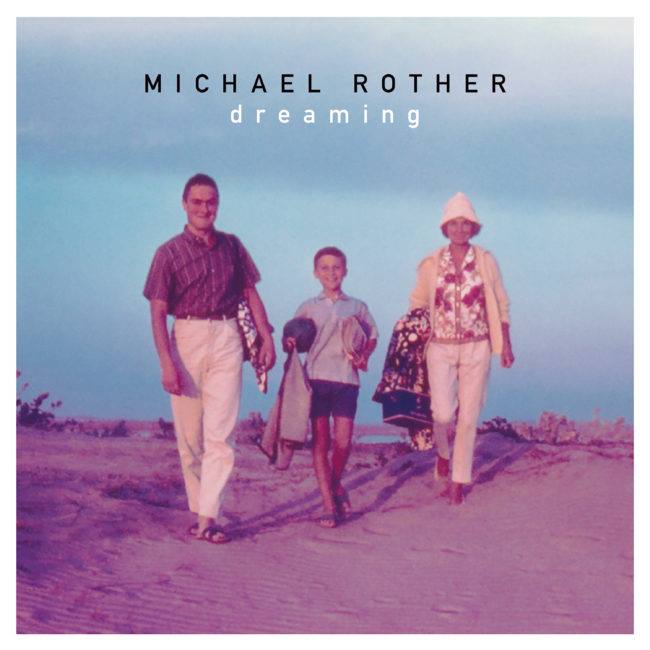 With a 50 year plus music career, Michael Rother is one of modern German music's great trailblazers. A founder member of NEU! with Klaus Dinger, Rother helped to pioneer Kosmische Musik.
There was also the HARMONIA project with Hans-Joachim Roedelius and Dieter Moebius of CLUSTER which led to him becoming the original first choice of David Bowie to play guitar on 'Heroes', although that promising partnership never became reality. When NEU! split after three albums in 1975, Rother embarked on an acclaimed solo career which over nine albums gave him prestige as Germany's answer to Mike Oldfield.
Although best known as a guitarist, Rother's last album 'Remember (The Great Adventure)'
released in 2004 was an all-electronic affair and saw him experimenting with vocals from Sophie Joiner née Williams and his now label boss Herbert Grönemeyer. It was Joiner who provided the lead vocals to the album's best song 'He Said' while there was a duet between herself and Grönemeyer on 'Morning After (Loneliness)', one of the other highlights.
One of the reasons that it has taken Rother so long to record a new album has been the popular demand for him to play live, thanks to a renewed interest in NEU! initiated by their album reissue programme by Grönemeyer via his Grönland Records in 2001. But the worldwide lockdown left Rother alone at his home studio in Forst by the River Weser in Lower Saxony. Missing his Italian partner and unable to do shows, his need to express himself was channelled into a new record.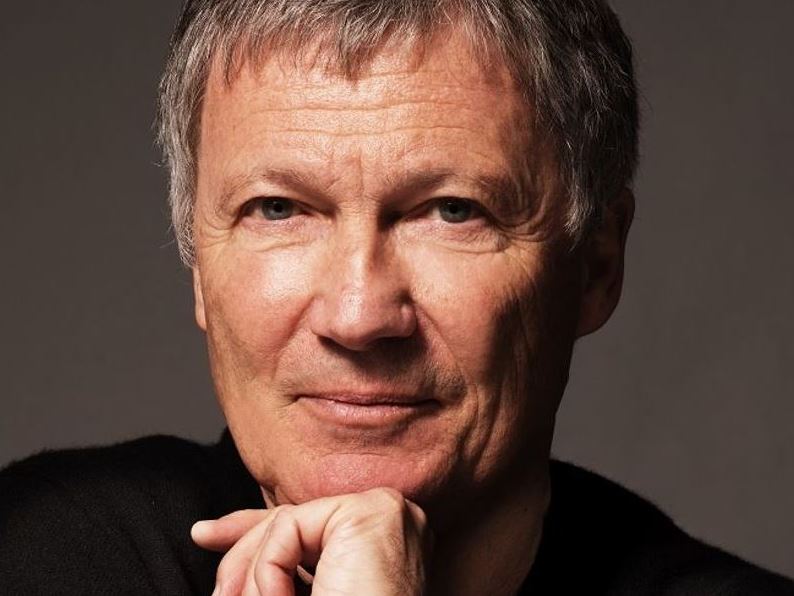 Much of what has now become the 'Dreaming' album actually dates back to a number of sketches originally made during the 'Remember (The Great Adventure)' sessions to which Sophie Joiner contributed her vocals to, but were not used or completed.
As a result, the voice of the now mother of four appears on seven of the nine tracks. Meanwhile Rother has focussed his time to add his guitar and other layers to flinish these electronically derived fragments.
The 'Dreaming' title track does as it suggests and affirms Rother's intention to bring more guitars in as water shimmers in the background. Meanwhile Sophie Joiner repeats the phrase by way of a vocal hook before it is reversed and treated to a mind-bending effect.
The electronic pulsing of 'Bitter Tang' perhaps can be seen as a natural development of 'Morning After (Loneliness)' with the sparing six string delving into Rother's past in a manner reminiscent of his classic Conny Plank produced album trilogy of 'Flammende Herzen', 'Sterntaler' and 'Katzenmusik'.
Paradoxically "singing loud", Sophie Joiner provides whispered and spoken passages to 'Fierce Wind Blowing' because "nothing matters" and the piece as a whole recalls 'Sombre Reptiles' from Brian Eno's 'Another Green World', especially with its layers of sustained guitars and gentle but essential rhythm construction.
A wholly electronic instrumental, the hypnotic 'Wopp-Wopp' plays along with gentle percussive textures and lovely choral synths. Sophie Joiner's vocals return on 'Hey-Hey' and have a solemn intense air which veers occasionally towards Björk as a deep ethnic mood is in place across eight minutes to compliment her using a hazy psychedelic template.
Then Sophie Joiner rather fatalistically states "this could be the end", a surprise comes with 'Lovely Mess'. Driven by an understated bongo mantra as part of a dub treated soundtrack, it is something that the late Andrew Weatherall would have been proud to construct for ONE DOVE.
With more minimal guitar and recalling Rother's less lauded Fairlight period which included the 'Lust', 'Süssherz Und Tiefenschärfe' and 'Traumreisen' albums, 'Out In The Rain' sees Sophie Joiner almost turn into Suzanne Vega. Cautiously joyous, she waxes lyrical about how "everyone else is crazy" and that she enjoys staying in to sing loud.
Another wholly electronic instrumental piece, 'Gravitas' is almost ambient but its enchanting textures build and repeat like a mantra until it becomes like a cascade of church bells. But closing with the wistfully serene 'Quiet Dancing', Sophie Joiner's wonderfully airy delivery is sweetened with Rother's maestro E-bow and delicate single note six string over a gentle backbone that would sound great on 'Twin Peaks'.
Those who have enjoyed the recent virtuoso live performances of Michael Rother with Hans Lampe and Franz Bargmann in recent years should be aware that as with his previous solo albums since 'Lust', 'Dreaming' is very much a sedate listening experience unlike those energetic gigs.
With the idea that dreams are what the brain generates at night to cleanse the mind of stress by connecting to positive emotions, this album has captured a guarded optimism as a reaction to the melancholic isolation has undoubtedly affected everyone.
In difficult times, 'Dreaming' is comforting with its hints of hope, romance, escapism and nostalgia all in one musical package.
---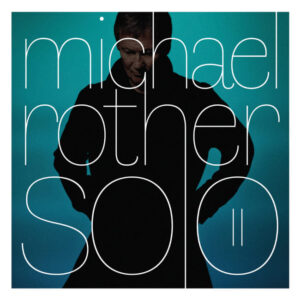 'Dreaming'
is released by Grönland Records in vinyl LP and digital formats
The album is also available as part of the 7CD boxed set 'Solo II'
also released by Grönland Records
http://www.michaelrother.de/en/
https://www.facebook.com/michaelrother.neu.harmonia/
https://twitter.com/_MichaelRother_
https://www.instagram.com/michaelrother.neu.harmonia/
---
Text by Chi Ming Lai
Photos by Rick Burger
6th September 2020