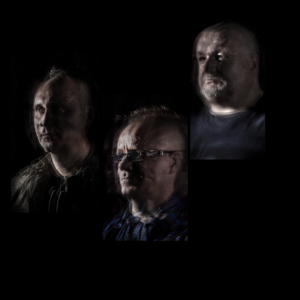 ANALOG ANGEL's last album 'The Thin Line' in 2011 was a cult favourite on the industrial scene with appearances at Infest and WGT Festivals vindicating its authenticity.
But lurking within this harsher template were more electronic pop elements like the Moroder-esque throbs of 'Love / Hate' and the Modal vocal intonation of the album's highlight 'When You Called My Name'. 2013's 'We Won't Walk Away' moved towards a richer, expansive sound reminiscent of classic OMD for their best song yet and could have been mistaken for one of Andy McCluskey and Paul Humphreys own recordings.
The accompanying interim 'Pride' EP signalled John Brown, Del MacDonald and Ian Ferguson's broader intentions. The resultant new album is without doubt ANALOG ANGEL's most ambitious and strongest work to date. Appropriately named 'Trinity' as their third long player, it was launched by the grandiose new single 'Drive' which featured the twist of a haunting vocal by Tracy J Cox in its final third. But the biggest surprise is 'The Last Time', an orchestrated number that cascades into a journey of epic proportions.
After two albums and various support slots with luminaries such as ASSEMBLAGE 23, TOYAH and REPUBLICA to their name, their graft is finally paying dues while their experience has been working to their advantage. ANALOG ANGEL kindly chatted to ELECTRICITYCLUB.CO.UK about how they are enjoying their new direction and turning things up to 11 while managing to avoid undecipherable artwork and letting their partners become part of Da Management 😉
'We Won't Walk Away' and the 'Pride' EP was a turning point in the direction of ANALOG ANGEL away from your perceived industrial roots. What drove that along?
Ian: I think the word perceived is the main driver here. We originally were lumped into the UK industrial scene as the gigs that were available to us were on bills with industrial bands or at festivals with that focus. We have always seen ourselves as more of a synthpop styled band so 'Pride' was more of an unconscious move towards our more direct influences of the likes of DM, Ultravox, OMD etc
Del: I have never viewed us as "industrial", that was just the way certain tracks evolved, particularly on 'The Thin Line'. I listen to all sorts of music and I guess bits of everything rub off on you.
John: The perceived industrial thing is just that – perceived. We found it easier to get gigs in that genre of music, mainly due to our good friend Barry Douglas. He is a co-owner in the Glasgow Classic Grand and known for putting on industrial bands. Barry was kind enough to give us a few support slots with the likes of ASSEMBLAGE 23 and it kinda blossomed from there. We were also invited to play at WGT two years in a row and that, to an extent, is industrial biased. Our earlier songs are very electro / synthpop based and even the "industrial" songs are not very industrial.
'We Won't Walk Away' was so much more melodic than you have been before?
John: I would disagree to an extent – we have always had a melodic sound but I think experience has shown me how to write and in a more rounded manner. With 'We Won't Walk Away', I basically had a lead line and lyrics and built the rest around them.
I think a lot has to do with what I am listening to at any given time – at the time of 'The Thin Line', I was listening to harder edged stuff like FRONT 242, NITZER EBB and LEӔTHER STRIP so that probably crept into my choice of sound when composing; so whilst the melodies were there, they were probably overtaken by the choice of harder, edgier sounds
Ian: The songs have always had melody but again the more industrial leaning of the first two albums meant that this was possibly lost or at least not as easy to hear.
Your influences appear to be more open this time. I hear OMD, GIORGIO MORODER and ULTRAVOX… discuss?
John: The main reason for that is probably due to the fact that Ian and Derek have taken on writing and singing duties with this one. Both guys have some musical tastes which are significantly different from mine and I think it has lead to a more rounded sound this time round. I was conscious when writing the 'Pride' EP that there was a different sound to it; it wasn't a decision that I took, it just turned out that way.
Del: I listened to the three you have mentioned as well as JEAN MICHEL JARRE, KRAFTWERK, DAF and loads of other European acts so those influences are bound to come into play during writing. 'The Chase' started as a jam and I wanted it to be like Moroder era SPARKS meets THE RAMONES… I think I kinda pulled it off *laughs*
Ian: My biggest influences are certainly OMD, ULTRAVOX and THOMAS DOLBY though I do listen to a wide range of other genres too… my favourite keyboard player for example is Tony Banks of GENESIS. There is a lot of sniffiness in the 'scene' around what folk see as acceptable. A guy like John Beck from IT BITES! for example is a great musician full stop, who can play across all genres.
Your previous albums have been produced by Danny Mitchell of MESSENGERS fame, what made you opt for a different production route this time with 'Trinity'?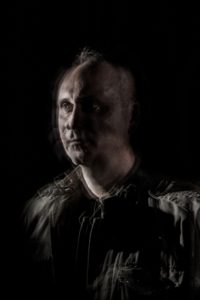 John: That's not entirely true – Danny only recorded the vocals for us and gave a few hints as to where we should take things. I produced everything myself up to, and including The Thin Line. The production on the 'Pride' EP was a joint venture with Phil Morrison. On 'Trinity', the production was taken on a whole by the band members and Phil. We basically attended all the recording, vocal and listening sessions. We would then give the floor to Phil and leave him to work on things over whatever period of time he required. We are not fans of over production and actually like to leave a bit of ourselves on the finished product – too many people are putting out a product that has been produced to death. We actually kept our first album 'Dischord' very close to be a polished demo in order to keep some rawness there.
Ian: We went down a more self sufficient route with Phil Morrison as co-producer partly this is down to being more comfortable with the equipment we are using, partly just our overall confidence and also Danny isn't getting any younger! Phil has really given our releases a polish they didn't have before. He has fantastic ears and will happily tell us "that take was sh*t" or, and this is a running joke "great take, can we do it again in key?" He comes to the songs totally raw before we start the vocal takes which means we have a virgin ear. He will suggest tweaks, changes etc and tell us if a sound isn't working for example. He also is a songwriter and arranger in his own right so will suggest things from that perspective.
I think bands don't allow a producer to be what he should be and that is a quality control point. DEPECHE MODE for example should be working with someone like Nick Rasculinecz who produces RUSH and FOO FIGHTERS for that reason. If he has no issue telling Neil Peart that a drum take needs to be played differently, I am sure he could kick Gore's guitar playing into shape!
Bands also seem to be afraid to be themselves and that leads to a terrible level of generic sound prevalent at the moment, all that louder than loud over compressed style of production, it's horrid!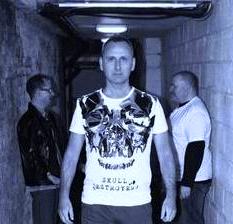 What about the view that for music to have any guts, it needs to be loud and rough ie badly recorded?
Ian: That's a load of retro rubbish. Bands like THE STROKES and WHITE STRIPES have a lot to answer for. This crap about it has to be lo-fi to be gutsy has been perpetrated to justify the amount of shoddy product being pushed, you know? "It sounds that way cos it's raw…" balls, it's because it's not very good. You can't tell me something like 'Last Night' by THE STROKES is anyway ballsier than the like of 'The Sun Always Shines on TV'?
Anyone that says so is talking patent nonsense. And honestly, if you walked into a pub and WHITE STRIPES were playing on stage you'd walk out. It's a f*cking racket. Also they are directly to blame for THE TING TINGS so a pox on their house!
And farcically to get the production 'values' desired on these songs, they are probably using more outboard kit that we do. I do love my 'raw' music. One of our great friends is Jamie Oliver who plays drums for THE UK SUBS. Amazing powerhouse drummer and they are a fantastic live band and properly raw. Same as MOTORHEAD, you haven't lived until you have experienced them live so should be on everyone's bucket list
John: I personally like breakdowns, stops, gaps, call what you like, in songs in order to try and take them somewhere. A full on album, compressed out of it is just sore on the ears – I like some nice quiet passages where you can almost hear some background noise getting past the noise gate
Del: It's more about feel for me, I actually prefer the feel / dynamics on some of our demos to what ended up being released but I suppose you have to have a degree of consistency in the final product or it doesn't sound right.
Are there any other new avenues being pursued? It appears female vocalists are involved?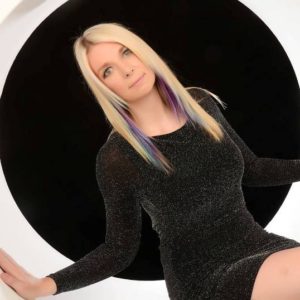 Ian: We have Tracy J Cox providing vocals on a few tracks on the album which worked far better than we could have hoped.
John: We have known Tracy for a few years now – she was a fan of the band – and we were aware she had done some of her own stuff with another band. It was just an idea to try and take the songs somewhere. She came in unrehearsed, never having heard the songs before and pretty much gave us what we were looking for without any coaching. There were a few parts we asked her to change and she obliged no questions asked.
Ian: There's also a track each sung by Del and I respectively. We have string arrangements on one song and a lot more in the way of backing vocals. Next release we will get the banjos and vuvuzelas out!
Del: I'd rule nothing out, concrete mixers full of bagpipe playing Zulus may make an appearance at some point 😉
John: We have a few other ideas for future recordings and live shows which will need to stay under wraps in case it doesn't work out!
Some observers might say that if synth based music is somehow feminised and made more melodic, it somehow is less edgy?
Ian: This sort of calls back to your previous question about guts. Again that's crap. I would say that there is nothing wrong with melody and that can be edgy. Something like 'Stranger Within' by ULTRAVOX is edgier than a million tracks by THE KILLERS or THE KOOKS. There is a bit of a misconception that synthesizer music is all like ERASURE, nice and shiny. You know as well as, if not better than me, that is A) a terrible stereotype and B) just wrong. And really, the folk saying that haven't heard the likes of IMOGEN HEAP for example. Or the DUBSTAR version of 'Not So Manic Now'; dark is how I would describe that song's lighter moments!
John: Can't agree with that – music is music. you either like it or you don't. I have seen numerous bands with female singers but at no point did I critique it based solely on the gender of the band members. I can see what people are saying about it being "edgy" – for instance, Saffron from REPUBLICA is edgy; Lauren from CHVRCHES isn't but at the end of the day they are both producing what they like. Certain voices go with certain music – if you swapped the two singers that I mentioned around it wouldn't work in my opinion. Saffron in CHVRCHES and Lauren in REPUBLICA??? Nah!!!
Del: OMD 'Souvenir', there's edgy… puts a lump in my throat every time I hear the intro. And GOLDFRAPP's version of 'Yes Sir', that's feminised, tell me that ain't edgy! *laughs*
'Drive' appears to be a pivotal track for the new album? What is that one about?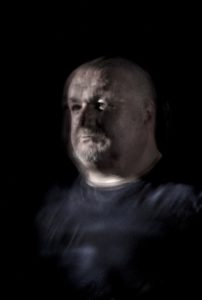 John: 'Drive' was written by Ian so you will need to ask him…
Ian: It's partly based on a personal experience with a neighbour a number of years ago who was in a dreadfully abusive relationship. We had to shelter her in our house a couple of times when her partner "went on one" as she used to say. We said why not just leave him, but that is easier said than done in these instances. She was looking to get out and he discovered this and beat her to death. Neighbours were appalled but when it went to court. they admitted they would hear the violence and literally, as the lyric says, turn up the TV. I have often though about what else I personally could have done.
The woman in the song eventually escapes by killing her partner, hence the last verse, but the support to help people escape abusive partners is so poorly funded many just suffer as they can't escape. I'm not advocating retaliation in this way incidentally…
Do you think video can help a band get coverage and how do you feel about the trend for one minute video tasters which you did indulge in for the 'Pride' EP?
Ian: Music nowadays is very much a visual medium and has been for a long time. We are three guys with keyboards and no matter how you try and slice it, that isn't a visually stimulating prospect. Most of the coverage we get is online from sites like TEC. We are never going to get into Q for example (*shiver*) so whilst an article and a link to the website is good, giving the site a video to embed is better.
The teaser / taster thing is a different prospect. It has to be like a TV advert and have a hook… just some random photos and some titles isn't going to draw you in. Much in the same way that GarageBand has been a bit of a curse in that anyone can record a track, so it is with iMovie! Folk seem to think you need to do these where a well worded Facebook post will have as much impact!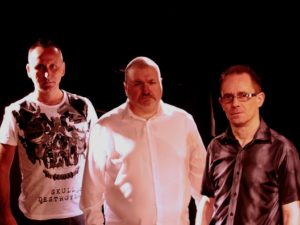 We are lucky we have a bit of a supportive community thing going down here in Scotland so there's a guy that has worked with the likes of BIG COUNTRY and DAN REED NETWORK who wants to shoot a video for us. All we have to pay for is his second cameraman's time. You can do it yourself but why not ensure a level of quality and get a professional? The number of dodgy iPhone live videos I've seen that bands themselves have sanctioned… you aren't showing yourself in the best light!
We also program up backing visuals which we can run, again to give the audience something to look at other than our faces and these are always well received and fun to do. I will put little visual jokes in, like footage from the original 1925 'Ben Hur' just to annoy John more than anything else as the Charlton Heston one is one of John's fave movies! *laughs*
What other previously uncharted directions have ANALOG ANGEL been heading in with the other tracks?
Del: More introspection maybe, we're at the age where we don't care whether our subjects appeal to teens, that ain't my goal in life and there is no particular message either, write and play is the motto.
Ian: We are pushing ourselves more in terms of vocal performances and the arrangements of the songs themselves. There's even a little bit of politics on songs like 'Anthems'.
John: I think what I said earlier about Ian writing a number of the tracks this time has taken us to a different level and the song written by Derek – 'The Chase' – is a classic piece of synthpop… it could do with being twice as long in length to be honest; it is that good!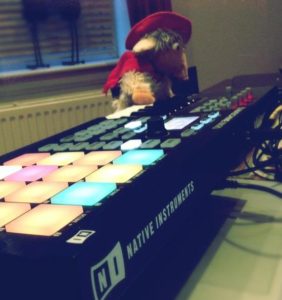 Humour seems to be an important aspect in ANALOG ANGEL's philosophy, especially live?
Ian: Well we are three 40something guys playing synthpop so that in itself is faintly ridiculous. You can (and many do) take yourself too seriously. We are comfortable enough with our performance and one another on stage to have fun. Hell, I am playing alongside two of my best mates, why wouldn't I enjoy myself?
We always make sure we are ready for the gig and well rehearsed before we step onstage.
That includes doing at least three to six hours before a run of shows in a proper rehearsal room with a big PA. You will always sound different through a big rig. So by the time we walk onstage, we are ready to have a good time. Again it's three guys with laptops and controllers. We sadly can't go down the KRAFTWERK route with visuals, 3D etc so go in another direction. And if nothing else people remember the Womble!
John: Out of the three of us, I used to take everything deadly serious on and off stage. I still have pet hates like people running late and not informing me, saying they are going to be at a certain place and then not bothering to turn up, etc…we have a good laugh now. The live aspect changed through experience, I am more comfortable on stage now. I am known for forgetting my words (or making them up) during gigs and that used to make me really nervous. I have now accepted the fact it's going to happen!!
There is also a bit of interaction on stage now between me and Ian and that helps things visually. We have been known to drag people up on stage to perform with us – playing keys, singing, etc – I have been known to go for a wander or a wee dance on the floor in front of the stage. Tom Shear from ASSEMBLAGE 23 gave me some advice after a show in London went horribly wrong. He said that the paying customer doesn't care about my problems; they care about a show being put on. He also said to play each show as if its your last whether there is one person or a thousand.
Del: It's the West of Scotland influence, you either develop a sense of humour or you're trampled on… we go for it with gusto, we rip it out of each other all the time and other bands we are mates with. All in a good sense though *evil grin*
Some observers have pointed to the irony in your name and your use of laptops and controllers live, that somehow you are not using 'real' electronic instruments. What do you say in answer to that?
Ian: What's a real electronic instrument? I would say that a MacBook is currently the ultimate electronic instrument given all the things you can do with one.
There have been people that go on stage alongside us that sneer, and they all play Roland SH-201s and GAIAs using presets! We spend weeks programming sounds, resampling, mangling them for our releases whereas I get tired hearing the same presets on all these tunes. I defy anyone to tell me our stuff doesn't sound electronic enough just because we didn't use a Roland Jupiter 5 and 3/4s or a Korg AnalProdder 2436 from 1977. We still have loads of old kit, but the current way of working is easier, faster and, for us, gets the creative juices going. Also its the 21st Century! Would you rather swap your new Ford Fiesta for a 1977 Mk1 model? Nope didn't think so… OMD don't have a Mellotron on stage to do 'Maid of Orleans', does the performance suffer? No it doesn't!
There is a massive amount of fetishism around old kit, the majority of which sounds horrendous. We are all old enough to remember the 'good old days'. I had the classic late 80s rig of DX7, JX8P, MemoryMoog and Oscar back then and it was a complete pain in the hole. The Moog was constantly needing servicing, weighed a ton and went out of tune if someone in the venue used the hand dryer in the bogs. We have played with guys that use classic synths, they sound terrible, never been serviced and break down midset. The audience don't want to see you repatching a bass sound, they want the song. If I had been offered a MacBook and a couple of controllers back then, I would have snapped your hand off at the ankle. If it's good enough for Billy Currie, it should be good enough for everyone, nobody can question his 'gear porn' credentials. However at the end of the day it's about the songs something many folk seem to forget. Rant over!
Del: If KRAFTWERK / YMO / Moroder / Plank had MacBooks back in the day, you can bet your ass they'd have used them. VSTs are the same principle as analogue gear and in many respects better, more stable and easier to cart around. That said, it's still fun to tweak and twiddle on an old fashioned box of tricks 🙂
John: We actually started off using a mixture – we didn't have access to a computer in the beginning. As technology in music has progressed and our disposable income has risen, we have chosen to go down a certain route. Also, due to the fact of where we are based, it is nigh on impossible to travel to gigs further south in UK or on the Continent. I suppose we could change our name every time we change our method of making music – from this time onwards we shall be known as iPad Angel!
What state of health do you think the current industrial and synth scenes within the UK are in?
Ian: The industrial scene has stagnated to the point it is pretty much a parody of itself where it is more about the clothes hair and make up than the music. There are still some great bands around like SYSTEM-FX, THE INVALID, MACHINE ROX but it's telling that many of the old guard are either going synthpop (AESTHETIC PERFECTION for example) or full out rock, like the latest COMBICHRIST release. As for the synth scene, it is at three different levels I think. The more commercial big label stuff leaves me cold, they are all looking for the next CHVRCHES who as we know are Glasgow's second best synth trio!
You then have the old guard that are actually releasing some of their best material in decades, OMD, ULTRAVOX and THOMAS DOLBY for example. Then you get to our level. We have to be careful and not end up like industrial in the UK… we must ensure no one ego takes over and destroys what we currently have. We should be more collaborative and support one another for the sake of supporting, not because there is something in it for us personally. There are however some fantastic bands around at the moment which is encouraging.
Del: Industrial is in danger of disappearing up its own backside, too many bands are taking themselves too seriously and image is overtaking substance… if you claim to be a musician, make music FFS. Synthpop is already back and hopefully will go from strength-to-strength, incorporating elements from all the sub-genres of electro.
John: There certainly appears to be more of a scene in the synthpop side of things. There was next to nothing when we started and if you mentioned synthpop in Scotland a few years ago, people looked at you as if you had three heads!! We basically don't get invited to play any gigs in the Industrial scene any more…
Who are your favourite artists at the moment?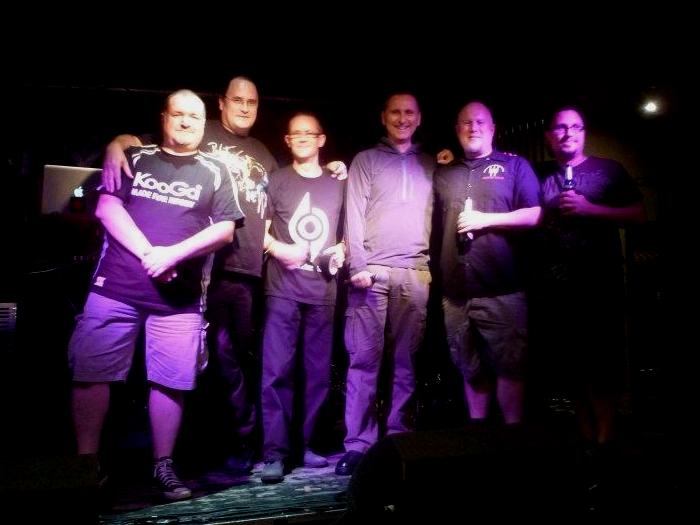 Ian: Currently I can't stop playing the new LOSERS album '…And So We Shall Never Part', it's stunning stuff.
From the current crop of UK bands it's VILE ELECTRODES, our friends from Glasgow ADVANCE and TENEK.
Also on heavy rotation is Tom Shear's side project SURVEILLANCE. And the usual crop of acts you would expect if you put my iPod on shuffle!
Del: ADVANCE, BLITZMASCHINE, ASSEMBLAGE 23 / SURVEILLANCE, TENEK, all the old guard still listened to regularly too.
John: DEPECHE MODE for me every time… have seen REPUBLICA a few times recently and they have become very good friends… I still fancy Saff, but don't tell her!! All the old school stuff I have always listened to is still being played in the Brown household. With Ian being in the band now, I have been reintroduced to people like OMD and ULTRAVOX and having had the pleasure of meeting the HEAVEN 17 crew at Bas last year, I have dug out the H17 stuff again
I like the sounds of the usual suspects like SINESTAR, MESH, A23 and all the other bands that have been part of this small scene in the last couple of years, of which there are too many to mention but they know who they are. But I don't like the band TENKO (Japan's premier synthpop artists, they take no prisoners) though – they disgust me!! Peter and Geoffrey are very bad boys!! 😉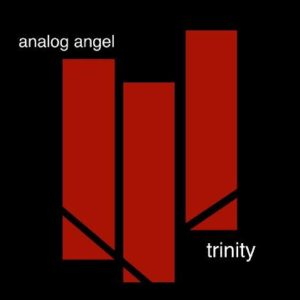 What next for ANALOG ANGEL?
Ian: We have shows in the diary with Jo Callis, formerly of THE REZILLOS and HUMAN LEAGUE and his new band.
We also play with VILE ELECTRODES and TOYAH later in the year with plans afoot for more gigs closer to Christmas, if Del isn't too busy with his annual commitment as Santa's elf at the local John Lewis. New songs are in development for the next release, which will feature again different instrumentation, arrangements etc and just to keep enjoying what we do.
Del: Hopefully more new tracks and some gigs 🙂
John: In the short term we'll see how the album is accepted and formulate any plans from there. We already have a few new songs in various states of readiness and ideas for collaborations with them.
---
ELECTRICITYCLUB.CO.UK gives its wombling thanks to ANALOG ANGEL
'Trinity' is released as a download
https://www.facebook.com/pages/Analog-Angel/78071440078
---
Text and Interview by Chi Ming Lai
13th June 2014