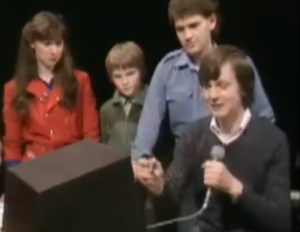 Founded in 1958 by Desmond Briscoe and Daphne Oram, THE RADIOPHONIC WORKSHOP at the BBC was set up to provide "special sound" for radio and TV programmes.
So to celebrate 60 years of THE RADIOPHONIC WORKSHOP in Autumn 2017, members of the pioneering collective held a panel discussion at The British Library prior to an impressive concert at the venue.
As well as using audio stems of the component parts to discuss how Delia Derbyshire constructed the original 'Dr Who Theme', Peter Howell (who was at the BBC between 1974–1997) mentioned how 'The Music Arcade', an old schools programme which he had made demonstrating the Fairlight CMI to children, had been re-edited by a prankster into a YouTube video entitled 'How Drum 'N' Bass Is Made'.
With the combination of Howell's well-spoken manner, the varied facial expressions of the children and 'Lose Control' by REDPILL painstakingly dropped in, the results are hilarious!
Peter Howell said at The British Library that "equipment can either be our servant or our partner"; he is best known for his 1980 reworking of the 'Dr Who Theme' using a Yamaha CS80, ARP Odyssey and vocoder, while he still uses a Yamaha DX7 as his master keyboard during THE RADIOPHONIC WORKSHOP's various concerts around the world.
"Thank you Peter, that was fascinating…"
---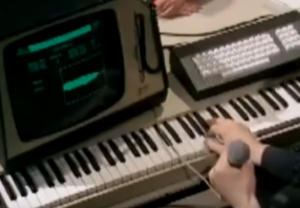 'Doctor Who: The 50th Anniversary Collection'
is still available as a 4CD set or download via Silva Screen Records
https://www.peterhowell-media.co.uk/
http://www.theradiophonicworkshop.co.uk/
https://twitter.com/radiophonicwork
---
Text by Chi Ming Lai
28th December 2017