"Background noise, breakquest, reverb, spending time, large hadron collider, warp drive, the empire"… that's how New York based shinnichi Danz Johnson aka COMPUTER MAGIC describes her interests.
Johnson actually released her first album 'Scientific Experience' as a Japanese only release in 2012, while her first album proper 'Davos' emerged in 2015. There have been EPs and singles as well, with enjoyably escapist 'Obscure But Visible"
EP possibly her best body of work yet. But now at last comes another COMPUTER MAGIC simply titled 'Danz'
; however Johnson has declared that it is a far darker and more personal companion to 'Davos'.
The bubbling spaciness of 'Amnesia' is an ideal dream pop opener but appears with a clouded tinge to Johnson's voice. This is a statement that tunes like 'Lonely Like We Are' from her last EP will not be figuring. Seguing into 'Nebraskaland', while obviously using synths, Johnson shares Bruce Springsteen's solemn 1982 musical picture of the region.
The mood lifts with 'Ordinary Life (Message From an A.I. Girlfriend)', but despite offering bright synth passages to classic Linn Drum sounds, it's a twist to Philip K. Dick's 'Do Androids Dream of Electric Sheep?' where Artificial Intelligence has allowed a robot to aspire to more than just being a love companion… meanwhile as a variation to the theme, the amusingly titled 'Delirium (Don't Follow The Sheep)' sees rumbling bass drones over a drum loop with a suitably detached Johnson.
The wonderful instrumental 'Teegra' adds some loungey vibes to proceedings echoing AIR when they were on their 'Moon Safari, while borrowing from the same part of Western Europe, the nonchalant overtones of 'Perfect Game' come over like a less Gallic-centric STEREOLAB.
The sombre string synths and mechanised outlook of 'Data' see a shift eastwards to Deutschland for an album interlude before the very sparse and haunting 'Space and Time / Pale Blue Dot'.
Almost to the point of crying, Johnson's forlorn demeanour offsets the track's pretty arpeggios in a cacophony of light and shade.
Adopting a live percussive feel with sombre string synths for the introspective manner of PET SHOP BOYS, 'Drift Away' draws the curtains before the departing flight of 'Clouds'; "Take me with you" she exclaims before cathartically admitting she is "lost again above the clouds".
Those used to the appealingly kooky and cutesy manner of COMPUTER MAGIC from 'Been Waiting' will be surprised by 'Danz'. But this is a mature and more thoughtful Danz Johnson in action here. Reflecting the mood across the Atlantic, she is among those who are prepared to do some thinking at a time when ignorance appears to be the leading philosophy.
---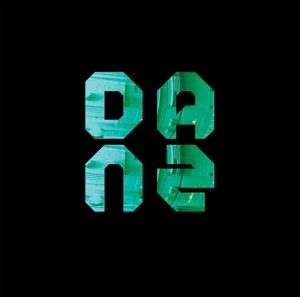 'Danz'
is released by Channel 9 Records in digital formats worldwide, limited green vinyl LP edition is available from http://www.channel9records.com
http://www.thecomputermagic.com/
https://www.facebook.com/computermagic/
https://www.instagram.com/danz_cm/
---
Text by Chi Ming Lai
26th February 2018, updated 27th February 2018