BEYONCÉ sings about girls ruling the world while KATY PERRY, MILEY CYRUS and TAYLOR SWIFT describe themselves as feminists. Many artists today prefer employing all-girl backing bands.
Going into more arty electronica, GRIMES vehemently refuses to share any part of her music production with anyone who isn't female. She would rather go without the men's help.
But it is reported that less than 5% of record producers and engineers are female, and those who are, are paid respectively less than their male counterparts.
Still, many of the mainstream artists shout about feminism in music, yet behind the scenes their output is largely manufactured by the historical bread winner.
TAYLOR SWIFT happily gave a moving speech about being yourself and not letting anyone stifle you in your musical pursuits, yet the producers behind her were all male. Expectedly, her speech would lack any veracity and everyone from MADONNA to NICKY MINAJ will go back to their studios and work with mostly male teams.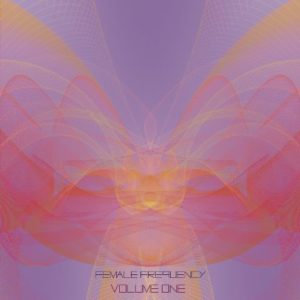 That's where FEMALE FREQUENCY come in.
The idea to empower women to write, mix, produce their own music, to market it, to perform it, to be thoroughly responsible for every aspect of the musical journey and to do it all in a girl only environment is what the collective is advocating.
It's not about a straight forward penis embargo for the sake of being awkward; it's about fighting for equality in an industry, which still seems to treat women as not as worthy as their male counterparts.
ELECTRICITYCLUB.CO.UK chatted to FEMALE FREQUENCY about the project and how it aims to influence women to take the reins of all aspect of music making.
What prompted the establishment of FEMALE FREQUENCY?
In the spring of 2015, Dani Mari was looking for a female producer to work with on her next album. In her search, she realized there are very few female producers and audio engineers. She connected with producer Julie Kathryn (aka I AM SNOW ANGEL) through the NYC-based organization WOMEN IN MUSIC, and they quickly developed the idea of creating a collaborative album that is entirely female-generated, with all writing, performance, instrumentation, production, mixing and mastering being carried out by women only. Claire London joined the group within the next few weeks, and we immediately got to work planning the project!
Do you believe that self-sufficient female artists like GRIMES or yourselves are the future of music?
We hope so! It's very satisfying and empowering to be involved in the entire process of making music, from start to finish.
Do you consider the male dominated music industry an unnatural coincidence or an assumption that men are better at production?
It seems like a self-perpetuating cycle: because so few women are involved in production, girls don't have a lot of role female models and are therefore less likely to pursue engineering, production and the other technical elements of recording music. All of this is changing now, and we're very excited to be part of this change by raising the visibility of women across all aspects of the music industry.
How do you think WOMEN IN MUSIC and your collective translates into the music industry?
Again, we hope that, as more women become known as producers and engineers, the industry will become more balanced and not as male-dominated.
Was the creation of all-female album a challenge?
Like any album, we ran into minor creative challenges and roadblocks. But for the most part, the process flowed smoothly and was a lot of fun. Working together was inspiring, and we brought on a bunch of other talented female musicians and engineers to support the process.
Aren't you concerned with anti-feminist attitudes your collective may attract?
No, not really. We're very proud of what we've accomplished, and we've gotten so much support and positive feedback from people so far. Our goal isn't to please everyone; it's to create something that will inspire women and girls to follow their musical aspirations, whatever those might be.
With electronic music, there is still shortage of all-girl bands who work the equipment and tinkle with synths. Do you think the genre is too complicated to embrace?
Well it's definitely not any more complicated for women than it is for men!
Again, the scarcity of visible female producers probably plays a part in women not pursuing these more technical aspects. We think this imbalance will definitely change in the years to come.
Have you got any plans to introduce the concept in Europe?
Luckily, in this wonderful age of the internet, we've been able to virtually connect with women from all over the world, not just here in the US. There are also some amazing women's groups already at play in Europe, including female:pressure, which is a very powerful collective aimed at raising the visibility of female producer, engineers and DJs.
Do you feel any affinity with the Norwegian based female creative collective KOSO?
Yes! They're another great group, and totally in line with what we're doing! Women from all over the world are creating these types of collectives, because there's a real need for support and empowerment. It's exciting to be part of this movement.
What advice would you give to female musicians all over the world?
Don't be afraid to step outside your comfort zone and challenge the status quo!
The classic combo in an electronic band is the male doing the production and the female singing and looking pretty. Is that the sort of cliché you're trying to kill off?
We have no problem with any combination of musicians working together, male or female!
However, we would like female artists to know, if they are interested in producing / engineering / DJing, that we are just as well suited to it as our male counterparts.
What's next for FEMALE FREQUENCY?
Our first single, a slow-downed xx-inspired cover of Dolly Parton's classic song '9 to 5', is out now. Over the next several months, we'll release tracks from our first EP, 'Female Frequency Volume 1', along with some awesome remixes by female producers. We also hold ongoing workshops and events for women in music. Information about all of this can be found at femalefrequency.com and on our social media.
---
ELECTRICITYCLUB.CO.UK gives its warmest thanks to FEMALE FREQUENCY
'9 to 5' is available now as a download single; the 'Female Frequency Volume 1' EP will be released on CD and download, pre-order at https://femalefrequency.bandcamp.com/
http://www.femalefrequency.com/
https://www.facebook.com/femalefrequency/
https://twitter.com/FemaleFreq
---
Text and Interview by Monika Izabela Goss
6th June 2016