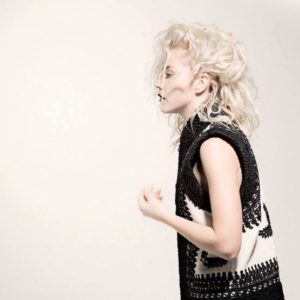 Despite what appeared to be an existential crisis within their domestic independent synth community in 2016, Sweden continues to be special.
As the New Year begins in earnest, one fine work to emerge from Scandinavia's dark winter haze is 'Collide (Krasnoyarsk)', the new single by VANBOT. The work of Ester Ideskog, this supreme slice of glacial elegance was written while Ideskog was travelling on the Trans-Siberian railway. It was part of an adventurous 17 day journey from Moscow to Beijing with her collaborators Johannes Berglund and Petter Winnberg to compose a new full-length work.
Signalling a move into the more delightfully odd Nordic Noir territory of artists such as IAMAMIWHOAMI, 'Collide (Krasnoyarsk)' acts as a fitting trailer for the album 'Siberia'.
The finished recording successfully captures the atmosphere of its genesis and with a newly unveiled promo video to accompany the tune; the visuals capture the tension of the region's extreme and expansive landscapes in the form of an abstract modern dance choreographed by Clara Björck and Eos Karlsson.
Already a veteran of two albums, it was "Late night bike riding and endless love for retro synthesizers" that inspired VANBOT into venturing into the world of electronic pop. Drawing comparisons with fellow Swedish songstress ROBYN, the driving standalone single 'Got To Get Out'
gained her favourable attention and a slot at the SXSW Festival in Texas in 2012.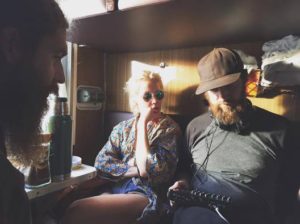 However, the enigmatic ballad 'Trooper'
from her second album 'Perfect Storm'
in 2015 showcased her developing avant ethos, with songs central to the core while utilising a wider cinematic spectrum.
Embracing the technological limitations of recording on a train compartment, the threesome purposefully made no additional recordings upon their return home to 'Siberia'.
With constant motion and new locations looming throughout, 'Siberia' will be an interesting conceptual listening experience if nothing else.
---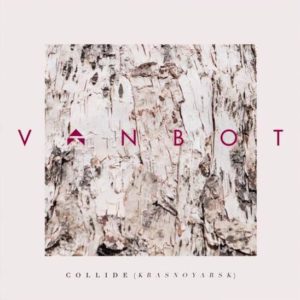 'Collide (Krasnoyarsk)'
is available as a download single via the usual digital retailers through Lisch Recordings
The album 'Siberia' is released on 7th April 2017
https://www.facebook.com/vanbotmusic/
https://twitter.com/vanbotmusic
https://www.instagram.com/vanbotmusic/
---
Text by Chi Ming Lai
31st January 2017