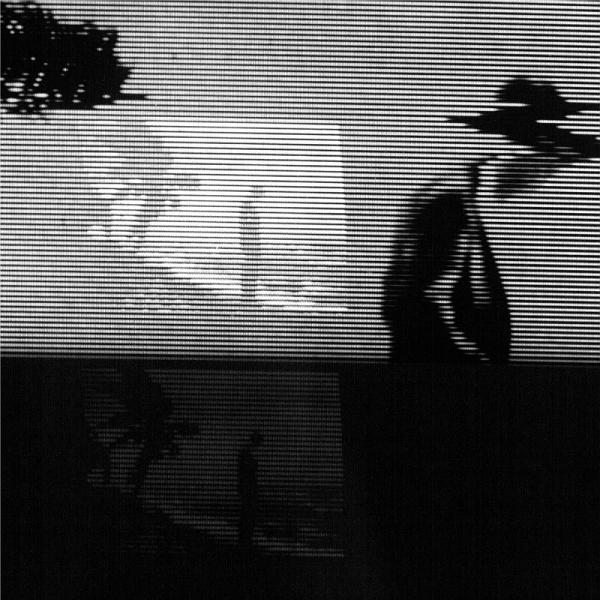 Following a break from the music scene (by his recent prolific standards!) during which he has been made an Honorary Doctor of Philosophy at Edge Hill University, JOHN FOXX has released not one but two instrumental albums.
Both releases feature artwork by Jonathan Barnbrook using images created by visual artist Karborn. The first release is 'Evidence Of Time Travel', a collaboration with STEVE D'AGOSTINO. The music is described as "is a unique investigation of the terrors and pleasures of temporal displacement. A sinister sonic architecture of drum-machine-music and analogue synthesizers".
Based on the evidence presented so far, the soundtrack of chattering Compurhythm and shrieking string machines on pieces such as the primitive drum 'n' bass of 'Rhapsody In Flames' and the dystopian sequence rush of 'The Forbidden Experiment' will please any long standing enthusiast of JOHN FOXX. There will be a special live event at The British Film Institute in November to coincide with the release.
D'Agostino also appears on the second of these releases 'B-Movie (BallardianVideo Neuronica)', collaborating on the track 'Disaster Series'. And while this album is largely a Foxx solo offering, Chief Mathematician Benge features on 'Geometry, Collision & Coincidence'.
Ranging from the deviant technopop of 'Crash Course' to the sombre ambience of 'The Other Side', the music reflects the cut-up / collage nature of the same titled short movie assembled by Foxx and Karborn. Inspired by British writer JG Ballard whose books include 'Crash' and 'Empire Of The Sun', the work was premiered as part of Brighton's 'Cine-City' festival in late 2012.
It seems bizarre now that following his below par LP 'In Mysterious Ways' in 1986, Foxx effectively retired from the music industry until his 1997 return 'Shifting City' with Louis Gordon. Compare that to 2013 which saw JOHN FOXX releases with THE MATHS, JORI HULKKONEN and THE BELBURY CIRCLE plus the curation of the 'Exponential' covers EP featuring GAZELLE TWIN and I SPEAK MACHINE.
And all this is without mentioning the remixes for OMD and SIMPLE MINDS or the 'Metadelic' and 'In The Glow' retrospectives. Another JOHN FOXX release 'Electricity & Ghosts' is scheduled for 2015.
---
With thanks to Steve Malins at Random PR
'Evidence Of Time Travel' and 'B-Movie (Ballardian Video Neuronica)' both get a general release on 6th October 2014 via Metamatic Records
'Evidence Of Time Travel' will be premiered at a special live performance for The British Film Institute as part of their 'Sci-Fi: Days Of Fear & Wonder' season on 21st November 2014; details can be found at: www.bfi.org.uk
http://www.altersonicsound.com/stevedagostino
http://www.evidenceoftimetravel.com
---
Text by Chi Ming Lai
14th September 2014