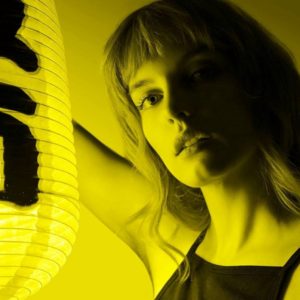 With her superb debut last year, Hayley Stewart aka MECHA MAIKO grabbed attention way past her previous collaboration with Jared Nickerson on DEAD ASTRONAUTS.
'Mad But Soft' brought a much needed dose of romance into the world of electronica, showcasing sweet, poppy, yet slick synth, laced with delicate, girlish vocals, capable of interesting twists and turns. The first long player provided a plethora of easy listening synthpop candies, served with carefree nostalgia and a certain touch of naïveté and now the Canadian Geisha is back with a five track EP 'Okiya'.
From the onset of the eponymous first track to the closing rhythms of 'Interrogation Override', it is clear MECHA MAIKO is finding her feet well in the vast ocean of electronica. While 'Mad But Soft' was a melodious offering, showcasing danceable pieces of various persuasions, the EP shows quite a different side to the artist. The catchy vocal escapades are still there, but this time mostly hidden behind the experimental sounds, quirky shift bends and curious drum patterns.
'Okiya' is gritty, ear piercing and vastly creative, captivating with a simplistic base and Japanese string instrumentation. 'Bug', accompanied by a video of a journey, continues the minimalistic, almost tribal feel, with Stewart moulding the sounds to her liking; it's as if she's playing with the shifting perspectives, deciding to achieve the complexity of cosmic proportions.
'Moonrise Maintenance Co' is a short instrumental piece, leading smoothly into 'Ochaya', containing chanting, bells and all things oriental, canvassed on a nonchalant classic styled synth.
The nod to pre-war Japan continues on the last track from the EP, 'Interrogation Override', which brings out more of the temporary pushing of boundaries, going way beyond the retro feel of 'Mad But Soft' where Stewart has done as promised: "it's time to set free some tracks I've been holding onto and get working on something a bit more conceptually cohesive".
She surely did so, utilising her love and appreciation of Japanese culture, this time going all out for the backdrop for 'Okiya': "It is 1930s Japan. World leaders have established a complex relationship with an advanced civilization from Alpha Centauri B, trading natural resources for new technologies. City populations skyrocket and the demand for luxurious goods and entertainment is unquenchable. A boarding house in Kyoto receives a new shipment of androids. The mother uploads all the necessary memories and relationships for the hundred new girls to begin their lives as geisha and maiko. These are the memories of one particular maiko unit".
And that explains it all.
---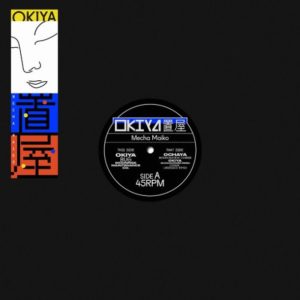 'Okiya' is released by Zoey Records, available as a 12 inch vinyl EP and digital download direct from https://mechamaiko.bandcamp.com/album/okiya-ep
https://www.facebook.com/mechamaiko/
https://twitter.com/mechamaiko
https://soundcloud.com/mecha-maiko
https://www.instagram.com/mechamaiko/
---
Text by Monika Izabela Trigwell
24th January 2019