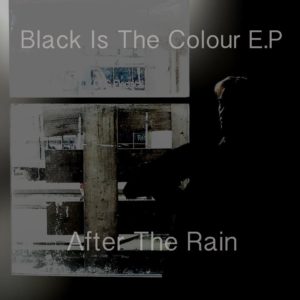 Despite B-MOVIE having released their debut EP 'Take Three' back in 1980, their guitarist and multi-instrumentalist Paul Statham is now possibly busier than ever musically.
As well as releasing B-MOVIE new material in the shape of the excellent three song 'Repetition' EP featuring the superb 'Stalingrad', his experimental solo ambient work and the avant Americana adventure of THE DARK FLOWERS, Paul Statham has now unveiled his DJ Shadow-inspired sample-based electronica soundscape project AFTER THE RAIN.
Statham's career has included the electropop trio PEACH who had a US Top20 hit with 'On My Own' in 1997, as well as collaborations with people as diverse as Peter Murphy, Jim Kerr, Billy Mackenzie, Dido, Dot Alison, Sarah Nixey, Kylie Minogue and Rachel Stevens.
Now while AFTER THE RAIN does feature vocals, the tracks are not in the conventional song vein which saw Statham become one of the quieter success stories of 'Some Bizarre Album'.
With Moby as a ubiquitous reference point, lead track 'Gospel Train' uses an emotive four line sample of 'The Gospel Train' sung by Belleville A Cappella Choir taken from a collection entitled 'Southern Journey Vol. 1: Voices from the American South'. Offset against a propulsive electronic framework, the two contrasting elements hauntingly and successfully combine to recall the work of not just the one-time Richard Melville Hall, but also that of Alan Wilder in RECOIL.
Also cut within a gospel backdrop, the strangely vibey 'Black Is The Colour' uses phrases from the traditional standard of the same name made famous by Nina Simone, vocalised for AFTER THE RAIN by London soul jazz artist Billie Black. Punctuated by atmospheric and big beat sections, it offers a rather cerebral listening experience.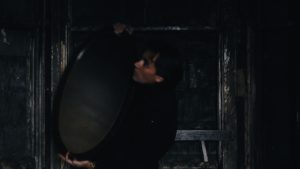 Beginning with acoustic six string, 'Waterfront' is less synthetic, its country roots flavour providing a nod towards THE DARK FLOWERS. Given an alien outlook by vocodered phrases borrowed from the similarly titled John Lee Hooker number, the brooding combination is unusual if nothing else, coming over like some of the Brian Eno song based album 'Another Day On Earth' from 2005.
Constructing new music around decades old archive material can be a thorny subject, but in his introductory offer for AFTER THE RAIN, Statham does it well and respectfully. Mysterious, yet hopeful and familiar at the same time, he adds yet another string to his talented bow.
---
'Black Is The Colour' is released as a download EP by Loki Records, available direct from https://aftertherain1.bandcamp.com/releases
https://www.facebook.com/aftertherain.london/
---
Text by Chi Ming Lai
26th January 2019