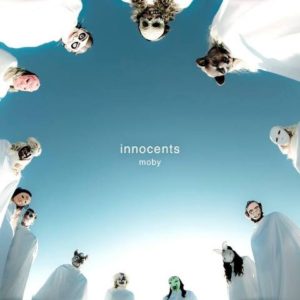 Richard Hall, otherwise known by his stage name of MOBY, has been a prominent figure in electronica since his breakthrough dance hit 'Go'in 1991.
Sampling 'Laura Palmer's Theme' from 'Twin Peaks', the track became a massive club smash and eventually led to MOBY signing to Mute Records. His proper debut long player 'Everything Is Wrong' arrived in 1995 and showcased his eclectic tastes which included hardcore, gospel, punk, classical and ambient. From it, the superb 'First Cool Hive' was subsequently used in the closing sequence of the Wes Craven horror flick 'Scream'.
The album was also accompanied by an essay explaining his political, ethical and religious stand-points. These were to become a regular feature of his album projects in varying degrees and reflected the intelligent if confrontational personality who was to become a love or loathe figure within the music scene.
But frustrated by the lack of critical recognition for his work, he scored a career own goal in 1996 with the thrash-punk flavoured 'Animal Rights'. The guitar heavy album confused fans although the accompanying ambient bonus 'Little Idiot' showed that esoteric synthesizer music influenced by KRAFTWERK, DAVID BOWIE and OMD was still very much part of MOBY's make-up. There was then the unexpected success of his best known album 'Play' released in 1999.
Inspired by DAVID BYRNE & BRIAN ENO's evangelist sampling 'My Life In The Bush Of Ghosts', 'Play' largely comprised of archive blues and gospel field recordings accompanied with synth and piano backing driven by chilled hip-hop rhythms and dance beats. Each of its eighteen tracks was licensed for commercial synchronisation with songs such as 'Porcelain' and 'Why Does My Heart Feel So Bad?' becoming ubiquitous throughout the world's media and cinema. Cynics yelled "SELL OUT" but MOBY and Mute records had astutely recognised that after the fall out from 'Animal Rights', this strategy was the best way of getting the album heard in the face of adversity.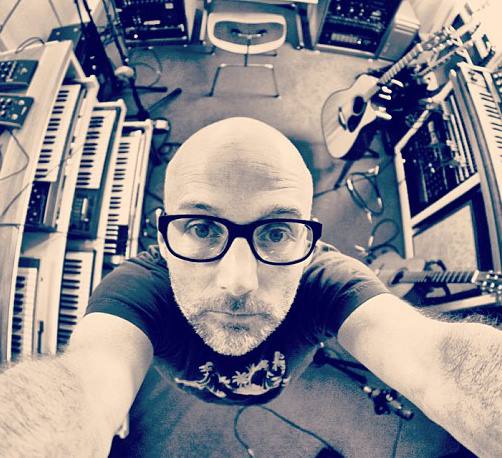 The follow-up '18' was less enthusiastically received with many considering it to be just an inferior version of 'Play'. Although it was less consistent than its predecessor, several of its songs such as 'In This World' and 'In My Heart'were equal, if not better than anything on 'Play' while 'Extreme Ways' has since been adopted as the signature tune for the 'Bourne'film franchise. MOBY eschewed samples for 2005's 'Hotel', a wholly song based album which featured the exquisite vocals talents of Laura Dawn. On it was a laid back, almost countrified version of NEW ORDER's 'Temptation' which all but confirmed MOBY's influences from British post-punk.
After the disappointing club based 'Last Night' which formally concluded his successful relationship with Mute, MOBY ventured out with his own Little Idiot label and opened this new phase of his career with a return to form of sorts in 'Wait For Me'. 2011's nocturnal 'Destroyed' re-established MOBY as a force within electronica and while he continued with a comfortable formula, he did it well and with conviction.
So it is on the crest of this momentum that the new offering 'Innocents' appears. First things first… if new sounds and new styles are being sought, 'Innocents' is not the place for it. The familiar chord changes and sweeping string synths still abound. On the other hand, 'Innocents' is an adventurously beautiful work tinged with emotion, sadness and resignation. Using a variety of guest vocalists and a co-producer in Mark 'Spike' Stent, MOBY explores mid-life and mortality with an outlook of realism.
'Innocents' begins with a rousing instrumental 'Everything That Rises' and its gothic demeanour nicely sets the tone of the album. Then 'A Case For Shame' with Cold Specks exposes a wonderfully soulful vulnerability before a lift in the marvellous slice of folktronica that is 'Almost Home'. Here, Damien Jurado's sensitive vocal quality provides a startling contrast to the sweeping electronic backing.
Another instrumental 'Going Wrong'reflects its title with sombre piano and strings but despite all the mournful melancholy in the first third, there is light. And just in case you thought things couldn't get any better, Skylar Grey's angelic voice on 'The Last Day' provides a beautiful innocence over the looping male gospel sample and soaring wash for one of the album's highlights.
'Innocents' is not all downtempo though as the frantic 'Unfinished Sympathy' vibe of 'Saints' and the euphoria of 'The Perfect Life' both prove. The latter is an enjoyable duet by MOBY with FLAMING LIPS' Wayne Coyne and comes over bizarrely like GARY NUMAN at a Pentecostal church!
Meanwhile, regular collaborator Inyang Bassey move things along with a sultry turn on 'Don't Love Me' adding a more uptempo freeform to proceedings. It's a welcome diversion before the serious shade returns on 'A Long Time'; a not too distant cousin of 'First Cool Hive'and using decades-old vocal samples, it is futuristic but strangely human in that 'Blade Runner' manner. And as the closing home stretch of 'Innocents' beckons, Cold Specks returns for the cavernous drama of 'Tell Me'.
With an elegiac tension, 'The Lonely Night' strips things down to basics. Featuring the suitably grouchy vocal of SCREAMING TREES' Mark Lanegan, it wonderfully replicates the resigned feel of JOHNNY CASH's rendition of 'Hurt'. So to finish, 'The Dogs' appropriately maintains MOBY's long standing tradition of emotively stark closers like 'When It's Cold I'd Like To Die', 'Homeward Angel', with Mr Hall undertaking the vocal chores.
MOBY has described parts of 'Innocents' as nostalgic futurism and one can see why… various traditional folk and gospel elements from a pre-electronic era are harnessed with technology and reconstructed for the listening pleasure of future generations. Under MOBY's directorship, 'Innocents' is soothing, reflective electronic soul; it could well be the best of this type of music since BRIAN ENO's 'Another Day On Earth' in 2005. It may not be able to achieve the sales figures of 'Play' but certainly deserves to.
---
'Innocents'
is released on 30th September 2013 by Little Idiot as a CD, deluxe CD, vinyl LP and download
https://www.facebook.com/mobymusic
https://twitter.com/thelittleidiot
---
Text by Chi Ming Lai
28th September 2013