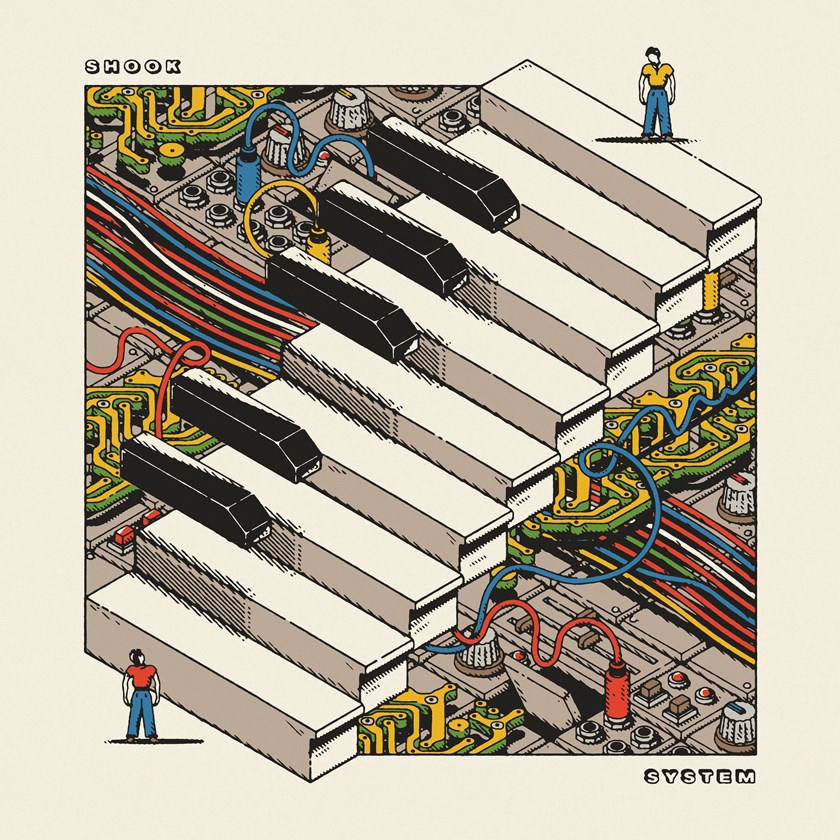 "What I try to do is create a balance between a synthetic almost robotic sound and human emotion" Jasper Wijnands said.
SHOOK is the Dutch musician's nom de théâtre and over the years, his albums like 'Continuum', 'Bicycle Ride' and 'Music For City & Nature' have explored classical music, the jazzier side of synth and the Japanese derived sub-genre of Citypop which has its roots in YELLOW MAGIC ORCHESTRA's self-titled debut long player.
For his new album strategy, he made a track public online every fortnight towards a formal full length release.
Of course, there have been other new methods of long player promotion with MAN WITHOUT COUNTRY releasing each side of an album separately, while the three EP method has been adopted by many. A fair number of listeners are old-fashioned and would prefer to hear the whole body of work in one go, but artists need to do as they must to get recognition for their babies.
So conceptually across eight tracks as a statement against the 'System', the album investigates the paradox of infinite online freedom and the way it imprisons people. So how does it all thread as a single listen?
The opening 'System' title track presents digital slap bass and synthetic drums in a funky protest song that owes a debt to Prince and makes a call that "we need to shut it down", while acting as a commentary on photoshopped social media culture, 'Digital Dissatisfaction' features the charming tones of Juliet over an electro-jazzy backdrop. 'Sometimes' follows a similar template, with Wijnands tightening his trousers for some falsetto delivery of his own as Juliet compliments with her counterpoints.
The percolating 'Data' takes a vocoder assisted night drive into the metropolis, but the pulsating energy of 'It's Time' adds piano with expressive pride. The lovely Citypop instrumental 'Process' is what many love about SHOOK with Ryuichi Sakamoto being an obvious reference.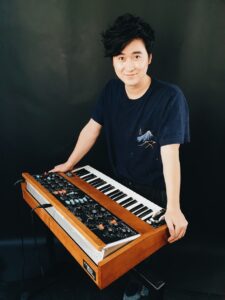 With a motivational message to embrace the moment, Juliet returns for 'Hurry Up' with its girly pitch shifted charming all as Wijnands indulges in a few Bernie Worrell-inspired keyboard runs. Closing with a few more regal Princely vibes, 'Systematic' is a cousin of the opener but is a touch repetitive in places so disappoints slightly as an ending
Technology and the virtual world can consume life and 'System' both celebrates and criticises it. Anyone who has enjoyed SHOOK's in the past will love this album and the various themes on a lyrical and musical level.
If you like your synth with a bit of funk and jazz alongside a few Citypop vibes, then look no further.
---
'System' is available now in vinyl LP and digital formats direct from https://shook.bandcamp.com/album/system
https://www.facebook.com/shookshookshook/
http://instagram.com/shookmusic
https://open.spotify.com/album/2GoEaA0pizqVWzgqPzuLHv
---
Text by Chi Ming Lai
26th July 2021