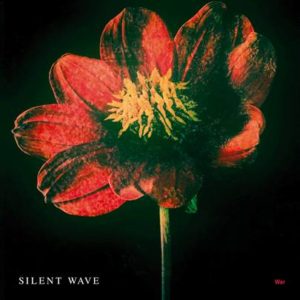 Gothenburg combo SILENT WAVE played their first UK gig in March as part of 'The Swedes Are Coming' showcase at The Lexington in London.
It was an unusual performance as singer Tildeh Hjelm was absent due to illness, but the remaining pair of Hans Olsson Brookes and Martin Öhman soldiered on.
And thanks to the wonders of modern technology, there was a virtual vocal presence and the undoubted highlight of SILENT WAVE's set was 'War'.
With the obvious hauntronica hallmarks of fellow Swedes THE KNIFE looming, 'War' is a reminder of how the sibling duo once combined tunes with their uncompromising experimentation. The abstract promo video exudes a suitably dark Nordic vibe with sad faces and naked flames in abundance.
'War' could easily have come off 'Silent Shout' and nicely fills a gap in the market while also affirming what's so special about Sweden. While the template is derivative, it is extremely well executed.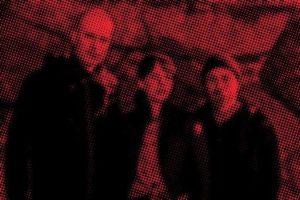 Their 2014 debut single 'Dream On Dream On' was a slice of intriguingly moody, dark electropop that was mixed by RECOIL cohort Paul Kendall while the follow-up 'Only Love, Nothing More' expanded on its predecessor's template with a dreamier demeanour.
The trio are presently making headway recording their debut album at Svenska Grammofonstudion.
---
'War'
is available on a selection of digital music platforms
https://www.facebook.com/silentwaveofficial/
https://soundcloud.com/silentwave
---
Text by Chi Ming Lai
26th July 2016