There are many bands from the Synth Britannia-era that are often perceived as being electronic, when in fact they either started off in a traditional band format and integrated synthesizers/sequencers or remained like that throughout most of their career.
ULTRAVOX, NEW ORDER and GARY NUMAN all fell into that format, but what about others who have successfully managed to meld the rigidity and coldness of electronics with the more human element of guitars.
This list aims to highlight tracks both vintage and more recent that give the listener the "best of both worlds" when it comes to an electronic and live band aesthetic. It is presented in chronological order with a restriction of one track per artist moniker…
---
ULTRAVOX All Stood Still (1980)
With the exception of 'Mr X' (and even that featured Billy Currie's viola), all of the tracks on 'Vienna' featured live instrumentation of one form or another; whether it be Midge Ure's guitar or Chris Cross' live bass. Despite being underpinned by the band's' trademark Minimoog bass pulse and Currie's squealing ARP Odyssey solo, 'All Stood Still' rocks pretty hard with Ure's guitar running throughout in what would become the fourth single to be released from the album.
Available on the album 'Vienna'
via EMI Music
---
VISAGE Visage (1980)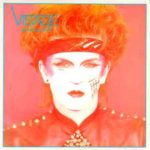 A hybrid of Giorgio Moroder electronics and heavy guitars, the song with its extended middle section showcases some truly wonderful interlocking sequencer parts. Despite some major axe-wielding done by Midge Ure and John McGeoch, there was still room for some Simmons drum rolls by RUSTY EGAN and a trademark BILLY CURRIE synth lead.
Available on the album 'Visage'
via Polydor Records
---
JAPAN Quiet Life (1980)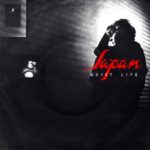 'Quiet Life' which was originally the B-side to the UK single 'I Second That Emotion', only became a chart hit when it was released by Hansa Records to capitalize on the success of the 'Tin Drum' album. Featuring guitar work from Rob Dean (who used an E-Bow to achieve the long sustained notes on the track), he departed the band after the 'Gentlemen Take Polaroids' album when his guitar work started be regarded as superfluous to the band's sound.
Available on the album 'Quiet Life'
via Sony BMG
---
GARY NUMAN I Die: You Die (1980)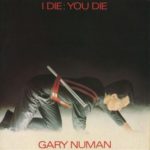 Combining Jupiter 4 arpeggiators, a Roland CR78 and chugging guitars, 'I Die: You Die' was a song written by Numan about the symbiotic relationship he had with the music press. Considering the track was a single, it was notable in that during its 3 and a half minute length, nearly half of the track was instrumental with a long intro and extended musical outro.
Available on the album 'Premier Hits'
via Beggars Banquet
---
DURAN DURAN Careless Memories (1981)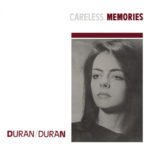 Combining both of the signature electronic sounds from their eponymous debut, flanged sequencer and string synth, 'Careless Memories' also rocks because of Andy Taylor's guitar which takes over the track from the second verse onwards, affirming The Guardian's 2015 synopsis that DURAN DURAN were indeed "an electronic band with a heavy rock guitarist bolted on".
Available on the album 'Duran Duran'
via EMI Records
---
THE PSYCHEDELIC FURS Love My Way (1982)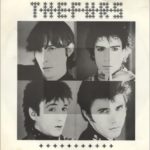 Although only charting at No42 in the UK charts, 'Love My Way' still remains a mainstay of New Wave / synth compilations from its era. Featuring Numan-inspired synths and a marimba played by track producer Todd Rundgren, the promo video was directed by Tim Pope who would go onto make his name as director of choice for THE CURE while guitarist John Ashton had a sideline producing THE SISTERS OF MERCY.
Available on the album 'Forever Now'
via Sony Music
http://www.thepsychedelicfurs.com
---
TEARS FOR FEARS Pale Shelter (1983)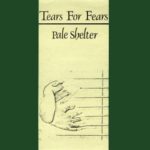 TEARS FOR FEARS' 'Pale Shelter' was released three separate times with an edit of the Mike Howlett produced version being made available after the success of the 'Songs From the Big Chair' album. The promo video for the Ross Cullum/Chris Hughes re-recording of the track is in turns both surreal and incomprehensible, but still doesn't diminish the power of a song which combines acoustic guitars and electronics seamlessly.
Available on the album 'Rule The World: The Greatest Hits'
via Universal Music
---
PUBLIC IMAGE LIMITED The Order of Death (1984)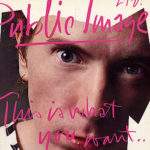 Notable for its use in the sci-fi film 'Hardware', 'The Order of Death' is a primarily instrumental piece with Floydian-influences and a mantra-like chant of "This is what you want, this is what you get" being the only featured vocal throughout. This atypical PiL track was arguably one of the better things about the film 'Hardware' which was a low-budget affair that owed more than a passing debt to 'The Terminator' and 'Alien', while it also latterly appeared in 'The Blair Witch Project'.
Available on the album 'This Is What You Want . . . This Is What You Get'
via Virgin Records
---
THE CURE Just Like Heaven (1987)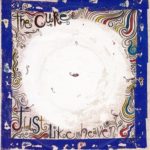 The glorious string synth melody helps this CURE track make it into the 25 of this listing. One of Robert Smith's most covered songs, with interpretations ranging from a grunge guitar version by DINOSAUR JR through to one by the wildly inoffensive KATIE MELUA; what is less known is that an instrumental version of 'Just Like Heaven' was used as the theme music to the French TV programme 'Les Enfants du Rock', helping give the song a wider European exposure prior to its eventual release.
Available on the album 'Greatest Hits'
via Fiction Records
---
DEPECHE MODE Personal Jesus (1990)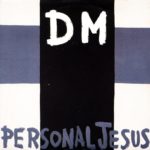 Despite courting controversy, 'Personal Jesus' was inspired by a book about ELVIS PRESLEY's wife Priscilla; Martin Gore revealed to Spin Magazine: "It's a song about being a Jesus for somebody else, someone to give you hope and care. It's about how Elvis was her man and her mentor and how often that happens in love relationships; how everybody's heart is like a god in some way. We play these god-like parts for people but no one is perfect, and that's not a very balanced view of someone is it?".
Available on the album 'Violator'
via Mute Records
---
ELECTRONIC Get The Message (1991)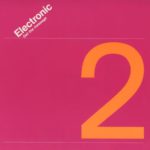 With a verse vocal melody scaringly similar to ABC's 'All of My Heart', 'Get The Message' was the second single from the debut ELECTRONIC album. The Marr/Sumner collaboration cracked the Top 10 in 1991, but didn't go down well with Melody Maker who described listening to the track as "Like watching a pony chew on a carrot for half an hour"!
Available on the album 'Electronic'
via EMI Records
---
RAMMSTEIN Ich Will (2001)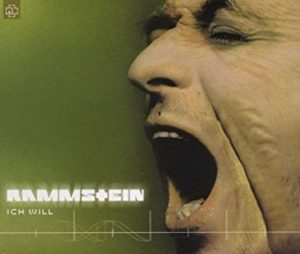 With a synthetic introduction that sounds like a prime Violator-era DEPECHE MODE track, the song also features the twin guitar attack of Richard Kruspe and Paul Landers. Translated as "I want", the track is noteworthy for the call and response section latterly in the piece, where RAMMSTEIN fans were recorded in an arena to get the epic and some might say, controversial Teutonic rally feel.
Available on the album 'Made In Germany 1995-2011'
via Universal Music
---
NEW ORDER Crystal (2001)
There are countless NEW ORDER tracks that could feature on this list, in fact you could probably fill all 25 slots with their hybrid electronic / rock tracks. The 'Crystal' promotional video is notable for inspiring Brandon Flowers from THE KILLERS to name his act from the fictional band which mimes to the song has the name emblazoned on the drummer's kick drum!
Available on the album 'Singles'
via Rhino Records
---
MARILYN MANSON This Is The New Sh*t (2003)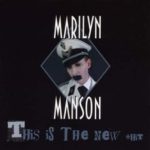 'This Is The New Sh*t' takes a lyrically cynical swipe at over-obsessed music fans devotion to their favourite bands. The track combines glitchy synths, analogue step sequencers, a 'When The Levee Breaks'-style drum pattern and a dynamic screamed chorus from MANSON. In one of music's most unlikely (and inspired) pairings, GOLDFRAPP re-interpreted the track with Alison adding a wonderful 20s influenced outro replete with her interpretation of the sweary vocals.
Available on the album 'Hot Fuss'
via Interscope Records
---
THE KILLERS Somebody Told Me (2004)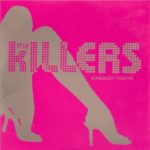 With an opening 20 second blitzkrieg of synths and guitars, 'Somebody Told Me' needed a couple of releases for it to become a decent chart hit in the UK. Amusingly described by singer and keyboardist Brandon Flowers as "'Rio' with chest hair", the song eventually reached No3 in the UK singles charts when it was re-released in 2005.
Available on the album 'Hot Fuss'
via Lizard King Records
http://www.thekillersmusic.com
---
THE BRAVERY An Honest Mistake (2005)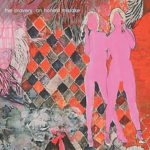 American act THE BRAVERY actually won 'BBC Sound Of 2005' and had a Top 10 single with their debut track 'An Honest Mistake', but unfortunately weren't able to follow it up. Successfully merging sequenced synths and NEW ORDER-style guitars, the band also secured the support slot on DEPECHE MODE's 'Touring The Angel' set of live shows but ditched the synths by their lukewarm second album 'The Sun & The Moon'.
Available on the album 'The Bravery'
via Polydor Records
---
METRIC Poster Of A Girl (2005)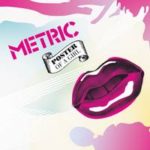 Led by Emily Haines, Canadian combo METRIC and their 'Poster Of A Girl' features a mixture of fizzing monosynths that evoke those used on THE CURE's 'Seventeen Seconds' and 'Faith'. The song's deliciously filthy lyrics and seedy video combine to make this track a classic hybrid of guitars and synthesizers.
Available on the 'Live It Out'
album via Last Gang Recodes
---
NINE INCH NAILS Only (2005)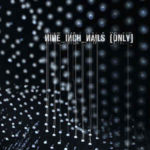 'Only' breaks all the rules of song structuring (the listener has to wait a full two minutes and eighteen seconds before the chorus hook comes in) and showcases a video promo which owes more than a passing debt to MIDGE URE's 'If I Was'. The song itself has one of those signature Reznor synth parts that immediately identifies it as a NIN track and combines this with sequencers and guitars to great effect.
Available on the album 'With Teeth'
via Interscope Records
---
INFECTED MUSHROOM Smashing The Opponent (2009)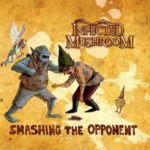 It would be easy to dismiss Israel's INFECTED MUSHROOM as an EDM / Psytrance act, but dig a little deeper and you will hear a multitude of influences. 'Smashing The Opponent' featuring vocals from Jonathan Davis of KORN, owes a major debt to DEPECHE MODE's 'Behind the Wheel'. A superb sequenced synth bassline drives the track along whilst a mixture of clean and distorted guitars help give the track an added live dimension & power that electronics alone would struggle to manage.
Available on the album 'Legend Of The Black Shawarma'
via Perfecto Records
---
MUSE Uprising (2009)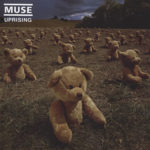 An unholy mix of the 'Dr Who' theme, 'White Wedding' by BILLY IDOL, 'Call Me' by BLONDIE and the BLACK SABBATH track 'Children of the Grave', 'Uprising' saw MUSE bring synths to the fore with this GOLDFRAPP-inspired schaffel stomp from the album 'The Resistance'. The similarity with the BLONDIE song resulted in Debbie Harry and co mashing up the two songs when playing live.
Available on the album 'The Resistance'
via Warner Music
---
WHITE LIES E.S.T. (2009)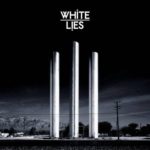 One of the standout tracks from their debut album 'To Lose My Life', 'E.S.T.' was inspired by Electric Shock Therapy, the form of medical treatment that was given to WHITE LIES bass player Charles Cave's mentally ill great grandmother. The track combines U2 style guitar lines and bombastic synths with Harry McVeigh's Julian Cope aping vocal style to great effect.
Available on the album 'To Lose My Life'
via Fiction Records
---
KORN featuring SKRILLEX + KILL THE NOISE Narcissistic Cannibal (2011)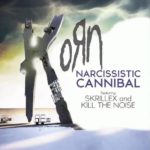 From the 'When KORN went Dubstep' phase, with SKRILLEX on production duties and synths/programming. ELECTRICITYCLUB.CO.UK vividly remembers the general confusion which greeted KORN when they unveiled their new electronic direction in 2012; the act played Brixton Academy supported by Dubstep act DOWNLINK and a DJ set from frontman Jonathan Davis, much to the general bemusement of the band's hard core fans.
Available on the album 'The Path Of Totality'
via Roadrunner Records.
---
IAMX I Come With Knives (2013)
With a German lullaby-style intro vocal, 'I Come With Knives' has a pretty low-key start until the listener is dragged screaming and kicking into the chorus with Chris Corner's histrionic vocals at times evoking MUSE's Matt Bellamy. The track successfully combines live drums, guitars and synths and is a definite standout in the IAMX catalogue.
Available on the album 'The Unified Field'
via IAMX
---
BATTLE TAPES Valkyrie (2015)
The standout track from LA-based BATTLE TAPES' debut album 'Polygon'. 'Valkyrie' is a brilliant merging of rock band dynamics and sequenced electronic elements. Lyrically the song is one of those that the listener can analyse countless times and still not have a clue what it's all about (…and that's a good thing).
Available on the album 'Polygon'
via Battle Tapes
---
VOX LOW Something Is Wrong (2015)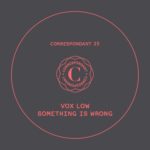 Taking their cues from JOY DIVISION but welding them to a dance music aesthetic, France's VOX LOW's epic 8 and a half minute single 'Something Is Wrong' is a slow builder with wonderfully quirky lyrics about patching synths and flangers. "You plug the wire… not the good wire…"
Available on the single 'Something Is Wrong'
via Correspondant 35
https://www.facebook.com/VoxLowBand
---
Text by Paul Boddy
13th January 2018