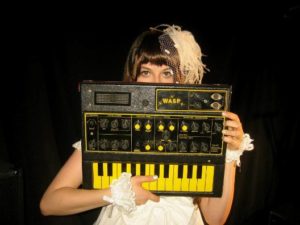 With a less intense release schedule than last year, it was a bit more straightforward to choose the songs of 2014.
Whereas 2013 had a short list of 45 songs, 2014 was closer to 35 although not the struggle to find 30 as was the case in 2012.
So just missing out are CLIENT, KLEERUP and TODD TERJE featuring Bryan Ferry, although not by much.
As usual, they are listed in alphabetical order and all have been released either in physical formats, or digitally as purchasable or free downloads during the calendar year. Thus although the excellent video for LIEBE's 'I Believe In You' gained traction on MTV Europe in 2014, the song was actually released in 2013.
Tracks which are exclusive to streams, videos or DJ only promos are also not included; so QUIETER THAN SPIDERS 'The Land Of Lost Content' is not eligible. Limited to one song per artist moniker, here are the 30 Songs of 2014…
---
ANALOG ANGEL The Last Time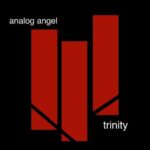 The transformation of Glaswegians ANALOG ANGEL in the last 18 months has been startling. From their third album 'Trinity', its closer 'The Last Time' was a big surprise, featuring a cinematic arrangement involving an orchestra cascading into an epic Pan-European journey heading eastwards. Recalling THE SISTERS OF MERCY's 'This Corrosion', the virtual symphonic strings and gothic choirs gave an indication as to what OMD might have sounded like if Jim Steinman had been producing!
Available on the download album 'Trinity' via http://analog-angel.bandcamp.com/
---
MARGARET BERGER Scream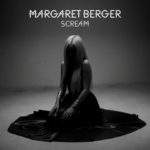 'Scream' launched MARGARET BERGER's first album 'New Religion' since 2006's 'Pretty Scary Silver Fairy' although as yet, the new opus has yet to emerge. The Norwegian Idol finalist effectively revived her career with 'I Feed You My Love' which came fourth in Eurovision 2013. 'Scream' saw her continuing the ROBYN meets DEPECHE MODE template of her Eurovision smash and possessed an inherent industrialised darkness in an approach to quality pop that set itself apart.
Available as a download single via iTunes Norway through Macho Records
http://www.margaretberger.com/
---
CLAUDIA BRÜCKEN Nevermind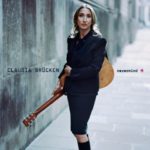 The original first lady of cinematic electronic pop surprised everyone when she appeared on the cover of her third album 'Where Else…' with a guitar strapped to her back. But while the record had a folk and blues influence, the synthesized textures that Ms Brücken has been best known for were still very much part of the package. The launch single 'Nevermind' could be seen as a musical reply to OMD's 'Stay With Me'. A lovely mix of electronics and acoustic, she appears to be driven by a new artistic zest.
Available on the album 'Where Else…' via Cherry Red Records
http://www.claudiabrucken.co.uk
---
DAVIDGE featuring EMI GREEN Sleepwalking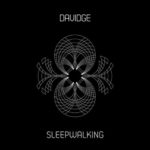 DAVIDGE is best known for his work with MASSIVE ATTACK and has been involved in game and film soundtracks for many years. His first solo album 'Slo Light' was an impressive debut, containing many of the elements that marked his work with the Bristolian triphoppers. 'Sleepwalking' was a haunting number beautifully voiced by EMI GREEN which recalled the ethereal quality of COCTEAU TWINS' Elizabeth Fraser and the electronically assisted Weimer Cabaret of 'Felt Mountain' era GOLDFRAPP.
Available on the album 'Slo Light' via 7Hz Recordings
---
ERASURE Be The One (Paul Humphreys Remix)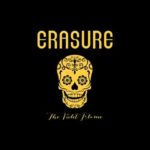 Following the disappointment of 2011's FRANKMUSIK driven 'Tomorrow's World', 'The Violet Flame' produced by Richard X saw ERASURE express an infectious zest for the future. The songs began with pre-recorded dance grooves from Vince Clarke as represented by the euphoric opening track 'Dead Of Night'. The best number from the package turned out to be a ballad remixed by Paul Humphreys who added some of the beautiful Synth-Werk magic that characterised OMD's 'English Electric' to 'Be The One'.
Available on the boxed set edition of 'The Violet Flame' via Mute Artists / Pledge Music
---
FEATHERS Wild Love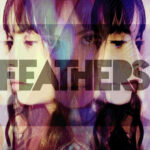 Released in time for their DEPECHE MODE support tour in Europe, 'Wild Love' was far more dance-oriented than anything FEATHERS attempted on their debut album 'If All Now Here'. While a heavy beat dominated, the essential component of a song remained, building to a suitably epic chorus providing that euphoric lift. The gated trance elements in the second chorus were a particular highlight, especially when backed by a screeching falsetto counterpoint. But just as it got going, it faded out!
Available on the download EP 'Only One' via http://feathers.bandcamp.com/album/only-one
---
GAZELLE TWIN Exorcise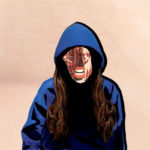 The moniker of Elizabeth Bernholz, GAZELLE TWIN has acquired an impressive host of admirers including JOHN FOXX, GARY NUMAN and CLINT MANSELL. Her second album 'Unflesh' has allowed the Brighton based songstress to extract her demons with some artistic violence. One of the highlights 'Exorcise' was an impressively aggressive cross between PINK FLOYD's 'One The Run' and KRAFTWERK's 'Home Computer'. Its uneasy resonance was aided by Bernholz's harsh, deadpan commentary.
Available on the album 'Unflesh' via Anti-Ghost Moon Ray
---
GIRL ONE & THE GREASE GUNS No Longer Spellbound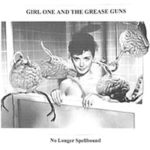 This mysterious combo with their lo-fi noise and motorik beats have revealed a series of energetic singles over the past two years including 'Jessica 6', a frantic salvo sounding like THE PIPETTES fronting an OMD assisted JOY DIVISION. But GIRL ONE & THE GREASE GUNS revealed a much softer side with 'No Longer Spellbound'. With its beautiful atmospheric quality smothered in icy synth strings and grainy vox samples, if 'Twins Peaks' had been set in The Lake District, then the theme tune might sound a like this.
Available on the download EP 'No Longer Spellbound' via Squirrel Records
http://www.squirrelrecords.co.uk/girl-one-and-the-grease-guns/
---
HERCULES & LOVE AFFAIR feat JOHN GRANT I Try To Talk To You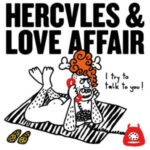 Imagine Jim Morrison getting it on down at The Danceteria circa 1982! 'I Try To Talk To You' featuring the expansive baritone vocals of JOHN GRANT combined the best of classic New York electro disco and grand piano theatrics with an emotively soulful vocal. The courageous lyrics found Grant recalling when he discovered he was HIV positive. "I asked John to dig deep with his lyrical contribution" recalls HERCULES & LOVE AFFAIR mainman Andy Butler, "I had no idea he would dig so deep".
Available on the album 'The Feast Of The Broken Heart' via Moshi Moshi
http://herculesandloveaffair.net/
---
HUGH I Can't Figure You Out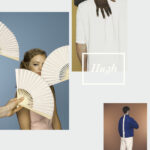 'I Can't Figure You Out' sounds like another product of Scandinavia but in fact, HUGH hail from South London. The captivating, naive lead vocal from Izzy Brooks states "you know just how I feel" as she makes handle with care pleas like "don't toy with me" and "careful with my heart" while the intensity builds like a pressure cooker. And this is all before a time signature change and some frustrating despair is released with her spirited jazzy refrain of "No, I can't figure you out!" Now, who hasn't been here before?
Available on the download EP 'I Can't Figure You Out' via Hughlovehugh
---
IAMAMIWHOAMI Hunting For Pearls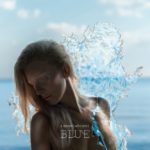 IAMAMIWHOAMI, the electronic multimedia project fronted by Jonna Lee and produced by Claes Björklund returned with their second opus 'Blue'. 'Hunting For Pearls' featured wonderfully pulsing sequences and trancey atmospheres, coupled with a beautifully rich vocal from Lee. With a mysterious falsetto reach, the air may be cold outside but inside, things are warm. If KATE BUSH made a modern electronic dance record at ABBA's Polar Studios, it would probably sound like this.
Available on the album 'Blue' via towhomitmayconcern
http://www.towhomitmayconcern.cc/
---
I AM SNOW ANGEL Let Me Go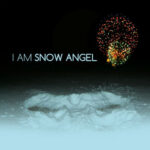 Deep from within the Adirondack Mountains comes the beautifully gentle electronica of I AM SNOW ANGEL. The self-produced vehicle of singer / songwriter Julie Kathryn, the music evokes images of icy landscapes and crystalline hydro basins. The best track from her debut EP, 'Let Me Go' is rich in understatement and a Nordic styled tour de force swathed in melancholy, full of dreamy escapism. The full length album 'Crocodile' released in the Autumn did not disappoint either with its quietly subversive nature.
Available on the download EP 'I Am Snow Angel' via Amazon
---
KID MOXIE Lacuna
With a breathier, more continental direction towards cinematic pop, The Kid effectively grew up with her second album '1888'. KID MOXIE's widescreen soundscapes and dreamy demeanour saw a much more focussed work. 'Lacuna' means "an empty space" yet this song is filled with an enigmatic mystery as Elena Charbila applied some of the je nais se quoi first piloted on 2008's 'La Romance D'Hiver' to the drifting, almost abstract electronic soundscape… and then there's the pretty isolated piano ending!
Available on the download album '1888' via Undo Records
http://www.facebook.com/kidmoxie
---
KLEERUP featuring SUSANNE SUNDFØR Let Me In
Having delivered one of the best synth based debut albums in recent years, any new KLEERUP recording now lives with a high degree of expectation. 'Let Me In' featuring SUSANNE SUNDFØR, who voiced several tracks on RÖYKSOPP's 'The Inevitable End' album, came over like KARIN PARK if she had joined latter day ROXY MUSIC. Retaining the original appeal of KLEERUP's debut, 'Let Me In' was brilliantly classic and yet modern with its more organic template and even funky template.
Available on the download EP 'As If We Never Won' via Warner Music
---
MACHINISTA Pushing The Angels Astray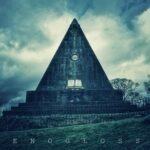 MACHINISTA's pairing of John Lindqwister and Richard Flow specialise in synthpop with a rock'n'roll edge. Their best offering from their debut album 'Xenoglossy' was the schaffel propelled 'Pushing The Angels Astray'. Despite discussing the spectre of immortality, the sombre aura was balanced with a marvellous melodic line and fabulous chorus like ALPHAVILLE in their prime. The Nordic region continually shows how electronic music is done and many could do a lot worse than to observe how MACHINISTA go about their craft.
Available on the download album 'Xenoglossy' via Juggernaut Music Group
http://www.machinistamusic.com/
---
MARNIE Wolves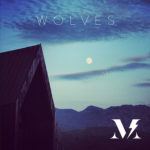 Released in the week of the Scottish Independence Referendum, MARNIE's 'Wolves' was an appropriately soaring anthem "for anyone that doesn't believe in sticking with the status quo, for anyone who has the heart to try and make a difference". Certainly, the positive response she received for her debut long player 'Crystal World' and a return to her homeland has no doubt inspired her own independence. But with MARNIE due to release a second solo album in 2015, what does this all mean for LADYTRON?
Available as a download single via Les Disques du Crépuscule
---
METROLAND Thalys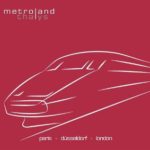 'Trans Europe Express' 21st Century style as Belgium's favourite passengers METROLAND embarked on a maroon coloured rail journey through France and Germany via the Benelux basin on 'Thalys'. The full length 11 minute version rhythmitised metal on metal while there were also London, Paris and Düsseldorf edits in this musical tie-in with the Thalys high speed train operator.
Available on the download EP 'Thalys (London)' via Alfa Matrix
http://www.metrolandmusic.com/
---
NIGHT CLUB She Wants To Play With Fire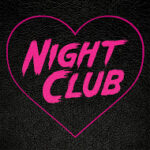 Frisky vocalist Emily Kavanaugh and moody producer Mark Brooks began writing songs as NIGHT CLUB with the goal of creating dark – yet commercially accessible – synthpop. Developing on the Britney gone electro goth sound of their glorious 2013 single 'Poisonous', 'She Wants To Play With Fire' treaded on the darker, sleazy side of life and dysfunctional relationships with Kavanaugh out to take on her demented love rival.
Available on the download EP 'Black Leather Heart' via Gato Blanco
---
KARIN PARK Look What You've Done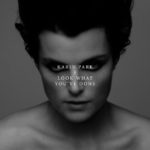 Issued as a trailer for her new album 'Apocalypse Pop', 'Look What You've Done' is a feisty development of 'Restless' from KARIN PARK's previous album 'Highwire Poetry'. Wrestling within a fiery glam schaffel and a catchy chorus like an angry GOLDFRAPP, with THE KNIFE venturing into more uncompromising climes, the 'other' Karin ably fills the void now left vacant by the Drejers in avant pop. 'Look What You've Done' is a fine example of the Swede's ambition to fit into both pop and experimental worlds.
Available as a download single via State Of The Eye Recordings
---
PAWWS Give You Love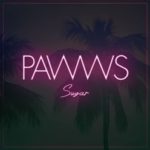 With LITTLE BOOTS having gone dance and LA ROUX veering away from synthpop, there is now a vacancy for a new kooky homegrown female synth talent. One of the possible candidates is PAWWS, otherwise known on her passport as Lucy Taylor. She has labelled her music "upsetting disco" and 'Give You Love' lives up to that description. Certainly those who prefer their music with rough edges and are averse to female fronted synthpop will have their touch paper lit even further with this exquisite pop number.
Available on the download EP 'Sugar' via Best Fit Recordings
---
HANNAH PEEL Fabricstate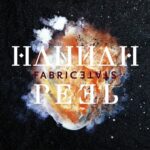 Since playing with JOHN FOXX, HANNAH PEEL's own music has used more electronics alongside her beloved violin, musicbox, piano and trombone. 'Fabricstate' starts as a beautiful understated number before being bolstered by an unexpected but amazing whirring synth solo around a series of percussive clusters. When the warmth of the synthesizer is exploited and coupled with a classically trained background, the hybrid can result in a quietly subversive organic and technological fusion.
Available on the download EP 'Fabricstate' via My Own Pleasure
---
FIFI RONG Next Pursuit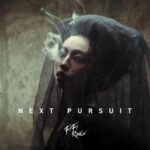 One musician taking electronic music into some intriguing fusions is Beijing born FIFI RONG. 'Next Pursuit' crosses the vocal mystery of KELLI ALI and the quirkiness of MOLOKO while throwing in a touch of LANA DEL REY and MAZZY STAR too. Crucially, the intriguingly soulful 'Next Pursuit' also adds in rhythmical variation as the rhythms click into action during the higher register vocal refrains while the verses are held together with a smokey allure.
Available on the download EP 'Next Pursuit' via Ditto Music
---
ROBYN & RÖYKSOPP Monument (The Inevitable End Version)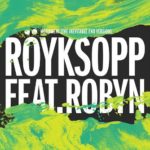 Edited and rethought for 'The Inevitable End' album, 'Monument' was originally a spacey 10 minute epic now tightened to a more bite size and dare one say it, more enjoyable format sans saxophone over a hypnotic two chord structure. As usual, ROBYN's vocals are edgy and nonchalant while RÖYKSOPP's electronic soundtrack ably hit the spot with its energized octave-jumping bassline.
Available on the album 'The Inevitable End' via Dog Triumph / Cooking Vinyl
---
SIN COS TAN Love Sees No Colour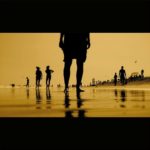 With their third album in as many years, Finnish duo SIN COS TAN went the concept album route for 'Blown Away', a midlife crisis story of a man who becomes a drug courier and goes on a journey of excess, fast money and hedonism. First single 'Love Sees No Colour' dressed NEW ORDER's love technique in an OMD stylee with the result being a kaleidoscopic tune that managed to mix sunshine with melancholy.
Available on the album 'Blown Away' via Solina Records
---
SUSANNE SUNDFØR Fade Away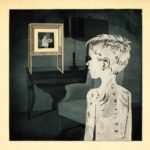 The Nordic vocalist of the moment has to be SUSANNE SUNDFØR who has worked with M83 and KLEERUP. But she is probably best known for her work with fellow Norwegians RÖYKSOPP. Propelled by a pulsing electronic backbone, 'Fade Away' from Sundfør's forthcoming album 'Ten Love Songs' sees her in rousing form with a tune that at times sounds almost like Scandinavian gospel. Meanwhile, a fabulous synth solo gets thrown into the bargain too.
Available as a download single via Sonnet Sound / Kobalt
---
TRUST Peer Pressure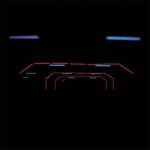 One act establishing themselves in 2014 were TRUST from Toronto. Led by the polarising "Eeyore gone goth" moodiness of Robert Alfons, the ironically titled 'Joyland' was a excellent second album that captured the sleazy nature of a 21st Century SOFT CELL and attached it to the grumpiness of LEONARD COHEN. 'Peer Pressure' was a frantic but funky uptempo number featuring Alfon's trademark vocal pitch shift technique that proved misery and dancing could actually go together.
Available on the album 'Joyland' via Arts & Crafts
---
TWINS NATALIA Set Love Free
Touchingly melancholic with classic Weimar Cabaret melodies and vibrant Kling Klang interplay, TWINS NATALIA conjured up memories of holiday romances with pretty German frauleins and flirty French mademoiselles. Debut long player 'The Destiny Room' was many years in the making and did not disappoint. With the PET SHOP BOYS styled neo-orchestrated statement of 'Set Love Free', the song theatrically climaxed like a pomped up 'Rent' as a wonderful slice of joie de vivre to finish the main act.
Available on the album 'The Destiny Room' via Anna Logue Records
http://twinsnatalia.blogspot.de/
---
MIDGE URE Dark, Dark Night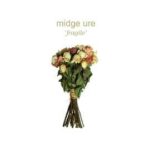 While the romantically uptempo 'Become' was inevitably the focal point of MIDGE URE's 'Fragile' album, there were other songs that were easily its equal. The most notable of these was 'Dark, Dark Night', an online collaboration with MOBY. Though derived from 'Rockets' on MOBY's 'Destroyed' opus, Ure exploited the original's rich symphonic string sounds and chilled vibes. Building to an amazing climax with melodic screeches and a tremendous guitar solo from Ure, this was a partnership made in heaven.
Available on the album 'Fragile' via Hypertension Music
---
VILE ELECTRODES Pandora's Box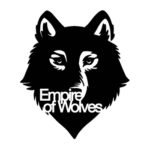 VILE ELECTRODES capitalised on their profile from supporting OMD's German tour in 2013 by snaring prestigious Schallwelle Awards for Best International Act and Best International Album for their debut 'The future through a lens'. 'Pandora's Box' was an excellent previously unreleased song full of wobbling analogue vigour that initially came with the lavish 'Pack Of Wolves' three CD package and set the scene for a much anticipated follow-up long player.
Available on the download EP 'Empire Of Wolves' via http://vileelectrodes.bandcamp.com/
https://www.facebook.com/vileelectrodes
---
WRANGLER Lava Land
WRANGLER's manifesto is to harness "lost technology to make new themes for the modern world". And their signature track is 'Lava Land', a superb cross between CABARET VOLTAIRE and prime 'Metamatic' era JOHN FOXX but with a modern twist. Stephen Mallinder's voice manipulations range from demonic gargoyle to stern drowning robot. The frantic pace is strangely danceable, but the mood is distinctly unsettling and dystopian when the screeching steam powered Logan string machine kicks in.
Available on the album 'LA Spark' via MemeTune
https://www.facebook.com/mallinderbengewinter
---
Text by Chi Ming Lai
Wasp photo by Chi Ming Lai
15th December 2014