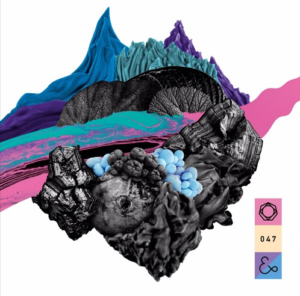 And it looks like Sweden is at it again with a brand new opus from 047.
The band originating from Stenungsund and Bohuslän came into being in 2001 and since then have put out several releases in the bitpop sub-genre, driven by a love of synths and a profound fascination with video games.
Sebastian Rutgersson and Peter Engström started collaborating with the Killing Music label in 2005 and the latest, '&'
is also a baby of this union.
Following the likes of John Fryer, who decided to put heads together with various vocalists to release an eclectic mixture of tunes under one umbrella, 047 have spent the last two years gathering allies for their own product of collusion with many artists and bands.
Mixed by Niklas Berglöf and mastered by Magnus Lindbergh, both of Redmount Studios, the mixed bag of ten songs promises an exhilarating experience for any synthpop lover.
And so it begins with Cajsa Siik's rendition of wholesome 'Dance Down A Track'; a simplistic, poptastic tune, romantically winding down through meanders of gentle electronica into Charlee's 'When We Blow Up'; Charlee, who has been compared vocally to Ellie Goulding, had hit it big in 2016 when her collaboration with The Chainsmokers on 'Inside Out' made her an internationally known talent.
Zebastian Swartz takes over on the gentile 'I Can Tell It's Over'. The Stockholm boy's delicate rendition of this graceful track is a perfect easy listening pop, steadily leading into 'Wilderness' with Linn Öberg. Vocally similar to the likes of Florence Welch or Katie Stelmanis, the artist brings a certain dimension to this equivocal track. It truly is wild, but eerily native, grounded and very Scandinavian.
With the entrance of 'Loss' by Raindear, the mood changes into a beefy synth bass line and calibrated sounds, which usher a new era of lustre electronica, capable of infiltrating the minds of any musical genre lover. Christian Kjellvander's 'Bad Blood' recalls the works of Antonio Badalamenti, with eerie guitar riffs and morbid-like expression. An unlikely union, resulting in a very cinematic outcome, it brings out the best produce; it's electronic, yet bluesy and almost Americana Noir.
'Salvation' with Martine Marbel, a Norwegian singer who received her musical education in England before returning to her homeland and becoming a rather well-known recording artist, is a perfect pop gem. A self-confessed lover of soul and R'n'B, the singer stresses her songs have an "electronic hardwood floor".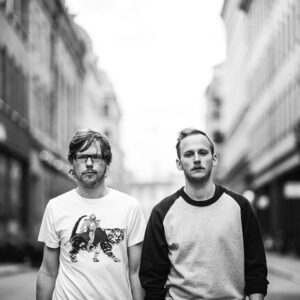 Next, Marit Lissdaniels decides that she 'Can't Fix This' in a candied, gentle synthwave tune, while Maj Monet takes it away with Swedish-worded 'Allt Å Ingenting'. The album closes with Einar Stavfeldt's 'See Myself In You'. Undoubtedly electronic, but with influences from far and wide, the track is quite eclectic in texture.
And so the ubiquitously named '&' closes, proving yet again that the Swedish just do pop well. No, not well: perfectly well. 047's two year work on this album bears the fruits of what can be achieved when you have the knowledge and experience of how to turn out a perfectly rounded record.
No, it's not your straightforward synthpop record; it's more a collection of good old pop, with contemporary vocals and decent electronic elements.
---
'&'
is released by Killing Music on 3rd March 2017, pre-order the vinyl LP from https://www.bengans.se/sv/artiklar/minishops/047/index.html
https://www.facebook.com/047music
---
Text by Monika Izabela Trigwell
6th February 2017