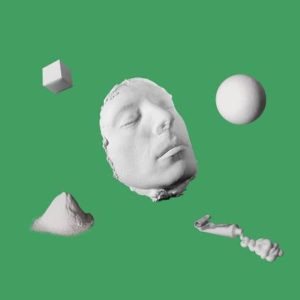 Anti-Ghost Moon Ray is the Brighton based artist collective and record label that spawned the acclaimed haunting songstress GAZELLE TWIN and which "explores common ground in a strong aesthetic approach towards art, film, music, technology, science, and nature".
But as with all collectives, there are other, lesser known but no less innovative members. One such is BERNHOLZ aka Jez Bernholz, a musician, sculptor and filmmaker with his own niche in experimental music utilising a Tascam cassette portastudio with Casio synths as well as modern digital equipment.
The end result is appropriately titled 'How Things Are Made' and collects together some obscure art pop accompanied by bleepy synth and occasional guitar. And this approach is ably showcased on the opening track and his 2012 debut single 'Austerity Boy'.
Despite some deep foreboding tones accompanied by percussive six string and synthesizer interplay, in an antonymic play on MADONNA's 'Material Girl', the famous "living in material world" phrase is pitch shifted into a quirkily ironic refrain over a crescendo of thunderous syncopated drums. It's sombre but fun!
Continuing this frantic pace, 'Horses' fuses Krautrock overtones with an ENO-esque strategy while the comparatively conventional but highly enjoyable 'My History' sees BERNHOLZ come over like DALEK I LOVE YOU's Alan Gill accompanied by sequenced pulses and building layers of assorted instrumentation.
Indeed, there are several quirky sonic parallels with DALEK I LOVE YOU's 1980 debut LP 'Compass / Kumpas' in its unorthodox use of keyboards, bass guitar and voice. The template is repeated on the more steadfast 'The Modernist' and the stark LinnDrum driven 'What You Want To Do', the repetitive rhythmical mantra of which additionally recalls electro hipster faves FACTORY FLOOR.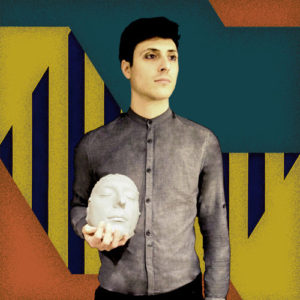 Preceding those though is the male voice choir dominated title track which could be a successor to DEPECHE MODE's 'Pipeline' but sans the metal samples.
Closing 'How Things Are Made', the bare 'Mesopotamia' uses a cacophony of BERNHOLZ's own voice samples as a hypnotic accompaniment before being swamped by synths.
Quoting Gustav Metzger's Auto-Destructive Art Manifesto, BERNHOLZ says "The amplified sound of the auto-destructive process can be an element of the total conception".
Certainly as an artistic concept, 'How Things Are Made' will be an intriguing listen for some, if not necessarily for all.
---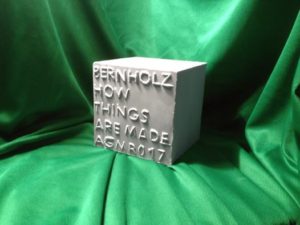 'How Things Are Made' is released in CD and download formats by Anti-Ghost Moon Ray
A limited edition auto-destructive plaster block package is available from http://bernholz.bandcamp.com/
BERNHOLZ plays support to GAZELLE TWIN at London's Corsica Studios on 1st October 2014
https://www.facebook.com/bernholzmusic
http://www.antighostmoonray.com
---
Text by Chi Ming Lai
29th September 2014