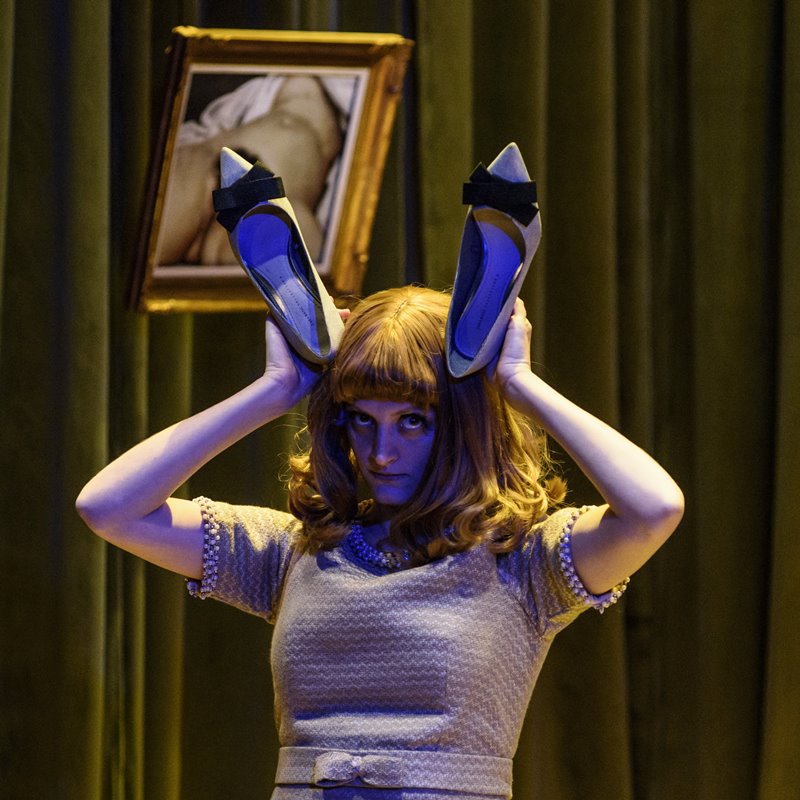 Blaine L Reininger is the noted American singer and multi-instrumentalist who crossed the Atlantic with TUXEDOMOON and eventually settled in Europe.
Initially finding a home in post-punk Brussels, he now happily resides in Athens, an environment that has provided him with the freedom to compose genre-crossing works, both solo and with his iconic band.
Casual music observers may know Blaine L Reininger for the TB303 driven cinematic synthpop of 'Mystery & Confusion' from 1984.
But his latest collection 'Commissions 2' released by Les Disques du Crépuscule gathers soundtrack music made for theatre and dance productions staged between 2015-2019. It follows-up his previous soundtrack anthology from 2014.
These include 'Angels', 'Caligula', 'The Kindly Ones', 'Reigen', 'Master & Margarita', 'Picnic With the Devil' and 'Who's Afraid of Virginia Woolf?' with the pieces ultilising a variety of textures including synthesizers, piano, guitar, string bass, cimbalom, ukulele, choirs and Reininger's ever faithful violin.
The works range from atmospheric and eerie to grand and gothic, but despite their experimental nature, are mostly highly listenable in their own right. Opening the package, 'Im Eiswind' from 'The Kindly Ones' manages to mix all of the attributes afore mentioned, with the violin working well alongside various Mellotron sounds.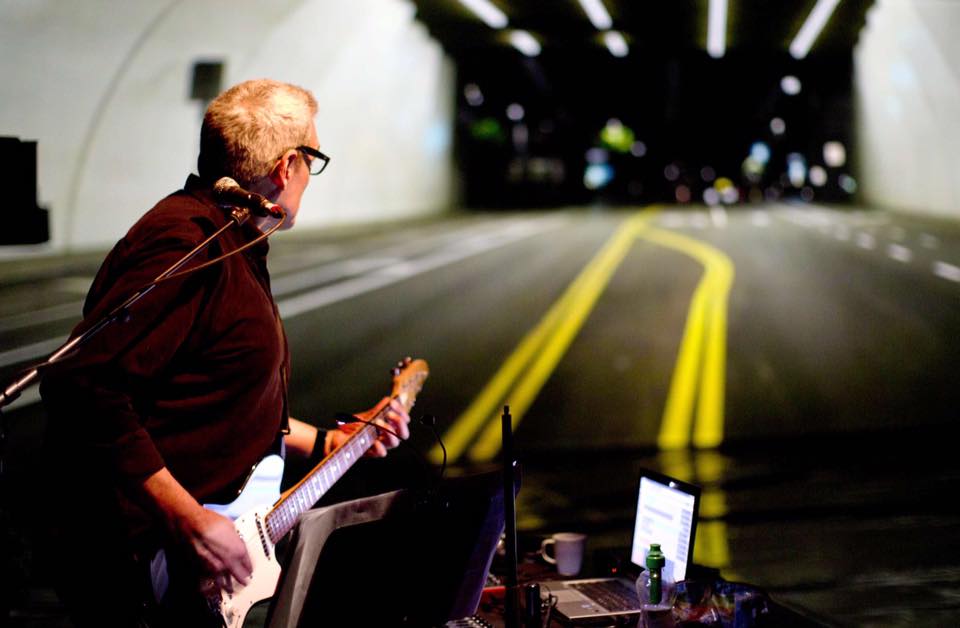 'Atomium Sunrise' is more ambient in tone while 'Cold Song' is appropriately dominated by an ominous synthbass, as is the dramatic 'Krakenangriff' from 'Master & Margarita',
Meanwhile 'Alter Ego' also off 'Master & Margarita' unexpectedly brings in vocoder and apes classic DEPECHE MODE.
But 'Petao, Petao' plays with arpeggios and haunting choirs while 'You People Amaze Me' uses a lot of reverse treatments over a solemn repeated organ.
Beginning disc two which has a more arthouse approach, the Eno-esque 'Because It's Me' from 'Who's Afraid of Virginia Woolf?' pulses along with soothing understated electronics and vocoder treatments next to slightly detuned chimes which combine for a fabulously spacey effect.
Both 'Betweenspace' and 'Mauthausen Girls' offer a more acoustic outlook within a uneasy schizophrenic cocoon, but 'Novvy Kover' crosses accordion with synths in a manner that is more like an aural collage.
The accordion-laden Terrible Father' from 'Who's Afraid of Virginia Woolf?' springs a surprise with a spirited vocal from Reininger, while the self-explanatory 'Rilke Elegy' from Reigen' sets the tone with thoughtful lyrics.
'Where Did They Take Him?' from 'The Kindly Ones' is understandably sombre in tone, highlighting the more traditional format that dominates disc two, although 'Happy New Year, Dorothy' is a lively rhythmic piece with a most beautiful fiddle hook.
A fine collection of accessible soundtrack works with disc two being of a more avant garde bent, those new to the work of Reininger will find a nice entry point in disc one, while TUXEDOMOON fans will relish what is presented on disc two.
'Commissions 2' is thus a win-win for anyone with an interest in quality soundtrack compositions.
---
'Commissions 2' is released by Les Disques du Crépuscule as a 2CD set and download, available now from https://lesdisquesducrepuscule.com/commissions_2_twi1246cd.html
https://www.facebook.com/Blaine-L-Reininger-157948817590987/
https://twitter.com/BlaineReininger
https://tuxedomoonblr.bandcamp.com/
---
Text by Chi Ming Lai
18th November 2019