Silent Night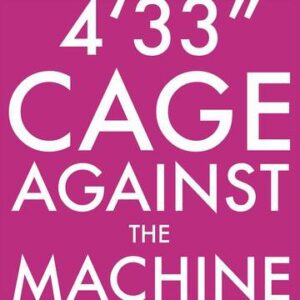 On Monday 6th December 2010, a number of assorted musical luminaries including JOHN FOXX, HEAVEN 17, AEROPLANE, ORBITAL, COLDCUT, PENDULUM and UNKLE gathered with producer Paul Epworth at Dean Street Studios in London's Soho to re-record the late JOHN CAGE's celebrated piece 4′ 33″ which comprises of four minutes and thirty three seconds of silence.
Others who could not be present made concerted efforts to take part; IMOGEN HEAP recorded her contribution earlier in the day while BILLY BRAGG was recorded by speaker phone from his tour bus.
4′ 33″ is a properly scored composition with precise instructions for the musician not to play their instrument throughout its three movements. In 2004, the BBC Symphony Orchestra gave a performance of it at The Barbican which was broadcast on Radio 3. The emergency power system, that would have normally cut in when apparent silence was detected, had to be switched off to accommodate this live event!
In a more bizarre incident, former WOMBLE Mike Batt had legal action taken against him by the Cage Estate for plagiarism with the track 'A One Minute Silence' which featured on the 2002 album 'Classical Graffiti' by his classical rock band THE PLANETS. Batt claimed that his piece was qualitatively different because his recorded silence consisted of the absence of noise, rather than the presence of ambient silence which was the concept of JOHN CAGE's original idea.
"I certainly wasn't quoting his silence. I claim my silence is original silence… ours is better silence" said Batt, "it's digital, theirs is only analogue!" – even though the track was credited to Batt / Cage, the matter was settled out of court with a charitable payment of an undisclosed six-figure sum being paid by Batt to the JOHN CAGE Trust.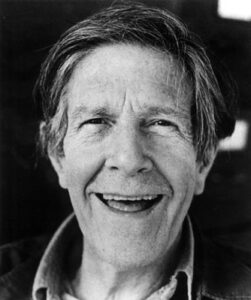 Other noteworthy JOHN CAGE compositions have included 'Suite For A Toy Piano' and 'Organ2 / ASLSP', the longest ever composed piece of music at 639 years. Intended to be played "as slow as possible", it is currently being performed on an organ at the Church of St Burchardi in Halberstadt, Germany where so far, it has reached its sixth note having been started in 2000.
CAGE AGAINST THE MACHINE's 4′ 33″ was begun in earnest by London-based artist Dave Hilliard in the summer of 2010 with a Facebook campaign to get JOHN CAGE to No.1 this Christmas. The idea soon reached thousands of people and attracted media attention from all around the world.
The campaign stepped up a gear in October 2010 with the help of XFM's Eddy Temple Morris, Wall Of Sound's Mark Jones and OU EST LE SWIMMING POOL's Joe Hutchinson. They joined forces to gather as many influential artists and musicians as possible to make Hilliard's vision a reality.
This time last year, a similar Facebook campaign made RAGE AGAINST THE MACHINE's noisey 'Killing In The Name' the UK Christmas No.1. One of its original instigators Jon Morter has came out in support of CAGE AGAINST THE MACHINE by saying: "If ANY Christmas No1 campaign is going to work, it'll be the JOHN CAGE 4′ 33″ one. Now the community has reached over 72,000 people committed to buying this single and making a stand against bland, vacuous pop music; the clarion call is Cage Against The Machine for Christmas No1!"
---
The 4′ 33″ single and its various remixes by ALEX METRIC, HERVE, ADAM F, MR SCRUFF and HOT CHIP are released by Wall of Sound Records on 13th December 2010.
www.facebook.com/cageagainstthemachine
All the proceeds from sales will go to five charities:
British Tinnitus Association (BTA) www.tinnitus.org.uk
Campaign Against Living Miserably (CALM) www.thecalmzone.net
Nordoff Robbins Music Therapy www.nordoff-robbins.org.uk
Youth Music www.youthmusic.org.uk
Sound And Music http://soundandmusic.org/
---
Text by Chi Ming Lai
14th December 2010