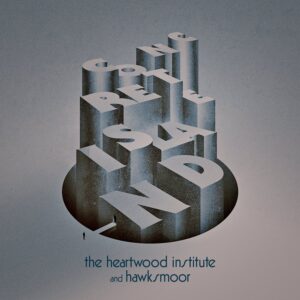 In their earlier incarnation, THE HUMAN LEAGUE had a song called '4JG', that JG being James Graham Ballard, the English Sci-Fi novelist best known for dystopian works such as 'The Drowned World', 'The Atrocity Exhibition', 'Crash' and 'High-Rise'.
Other post-punk synthesizer exponents such as John Foxx, Daniel Miller and Gary Numan were also inspired by the imagery of JG Ballard's bleak brutalist backdrops while the short story 'The Sound-Sweep' was the inspiration behind THE BUGGLES' No1 hit 'Video Killed the Radio Star. The tradition of JG Ballard influenced electronic music continues today.
'Concrete Island' takes its name from the 1974 JG Ballard novel; an artistic collaboration between Jonathan Sharpe and James McKeown who make music respectively as THE HEARTWOOD INSTITUTE and HAWKSMOOR, the pair came together remotely to capture the claustrophobia of the worldwide lockdown, soundtracking a Ballardian drama that was actually a stark reality.
Tracks would begin as modular loops, basslines or rhythms which were then exchanged, deconstructed and reworked, with a harsh aesthetic emerging to seed the cohesive theme of escape from a desolate concrete jungle. Initially released a year ago as a cassette, 'Concrete Island' now gets the traffic cone orange vinyl treatment by Spun Out Of Control.
With a cold disconnect and gradual build, 'The Architect (An Arrogant Protagnonist)' fittingly echoes John Carpenter. But 'Through The Crash Barrier' grinds in an industrial swirl of hypnotic noise that is strangely alluring. Just as 'Crash' featured a narrative about car crash sexual fetishism, people today still camp out at Die Nordschleife on track days in the hope of seeing car crashes to the point of it being almost primal.
Expanding on the vehicle collision theme, 'Rainstorm / Burning Car' brings conventional instrumentation into the mix but 'Median Strip' is covered in noise echoes for a mysterious air of unsettlement. Flipping over, 'Fire Signal' rises and reverberates with four string bass working in tandem with the repeating electronic variant within an icy cocoon. 'Beast & Rider' mind-bendingly throbs in its cosmic undulations but relief comes temporarily with the bass guitar inflected austere of 'Delirium'.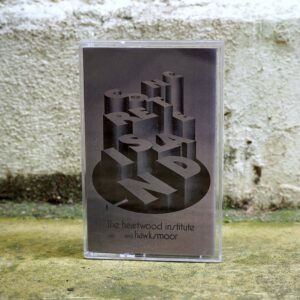 'A Pavilion Of Doors' opens up a menacing spiral of sound while the weirdly danceable bonus track 'Maitland' acts as a sharp amalgamation of screech and bubbles. Fittingly dense, the dark moods of the closer 'Escape' drone, spike and clatter to recall THE HUMAN LEAGUE's '4JG' phase but at a much more funereal pace.
An enjoyably tense listen with an anxious Ballardian gloom, the dystopian soundscapes captured on 'Concrete Island' tap into the fears of an uncertain futureworld. Things might be bleak but they are real too and in these strange times, reality has shown itself to be merciless.
---
'Concrete Island' is released on 24th June 2022 by Spun Out Of Control as an orange vinyl LP, available direct from https://spunoutofcontrol.bandcamp.com/album/concrete-island-2022-re-master
https://twitter.com/Heartwood9
https://twitter.com/_Hawksmoor_
https://twitter.com/SpunOutSounds
---
Text by Chi Ming Lai
20th June 2022