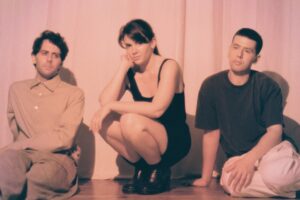 DAWN TO DAWN are the Canadian danceable dreampop trio comprising of Tess Roby, Adam Ohr and Patrick Lee.
With their debut album 'Postcards From The Sun To The Moon' slated for October, the rather wonderful new single 'Stereo' celebrates the joy of music, especially in times of adversity. Driven by a Roland TR909, the song was written during the early 2020 lockdown.
Whereas previous single 'Care' was a touching ode to summer nights with friends, 'Stereo' touches on the acceptance of confinement where "I wait for no one to ask 'when do we go?'"; but it embraces the notion that "you're here – on the stereo" in a romantic reflection of past parties and good times. With a breezy allure captured while maintaining an understated synthesized danceability, 'Stereo' is marvellously infectious with a promise of even better things to come.
Directed by Tess Roby and filmed by Hugo Bernier with DAWN TO DAWN, the grainy Kodak 16mm visual accompaniment features hazy lava lamps, a 12 inch single of 'Personal Jesus' and summer scenes of DJ-ing, dancing and chilling to highlight how music is central to both friendship and life.
When the trio met, there had been no intention of forming a band, but as friendship blossomed, a musical affinity emerged. Constructed via jam sessions in Montreal and with 808s, 909s, Minimoogs, System 100s, Juno 60s, MS20s and Solinas invited to along for the ride, the self-produced 'Postcards From The Sun To The Moon' will also include DAWN TO DAWN's previous singles 'Meridian', 'A Colour Named By You' and 'Care'.
To be released on Tess Roby's recently established SSURROUNDSS label, her aim is to provide a platform for independently-minded Canadian electronic music with a focus on female-identifying artists. With its sparse folktronica backdrop, her second solo album 'Ideas Of Space' was its first product.
---
'Stereo' is available now via https://orcd.co/stereo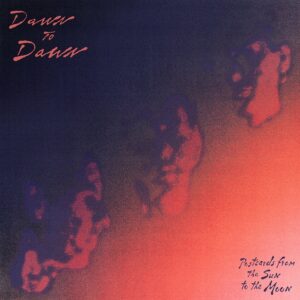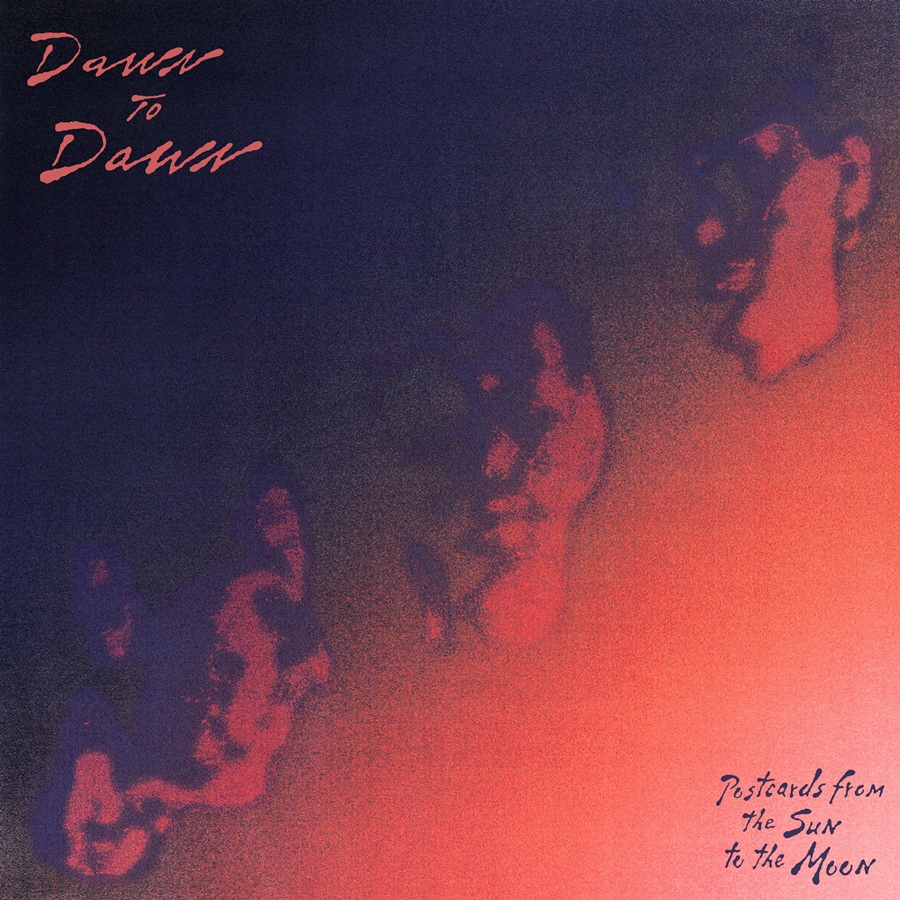 The forthcoming DAWN TO DAWN album 'Postcards From The Sun To The Moon' is released on 6th October 2022 by SSURROUNDSS, pre-order from https://dawntodawn.bandcamp.com/
https://www.facebook.com/dawntodawnmusic
https://twitter.com/dawntodawnmusic
https://www.instagram.com/dawn__to__dawn/
http://soundcloud.com/dawntodawn
https://open.spotify.com/artist/4ZCV1qbnfgZt4hg63AWagG
---
Text by Chi Ming Lai
Photo by Christopher Honeywell
26th July 2022