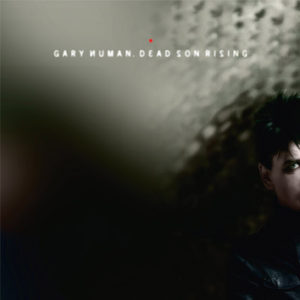 GARY NUMAN has returned with 'Dead Son Rising', his first studio album since 2006's 'Jagged'. 
Produced and co-written and by Ade Fenton, the album started life as a set of discarded demos from previous projects, but quickly took on a life of its own.
As Numan explained, the original ideas that sparked off these songs are now barely visible.
It's grown into another animal, something more experimental. In his interview with ELECTRICTYCLUB.CO.UK, GARY NUMAN revealed that the first track to be completed on the album was 'The Fall'.
The song is already familiar to most fans as it has been included in his live set since 2009's 'The Pleasure Principle' tour. The studio version provides one of the album's standout moments. This is 21st Century Numan at full tilt, wearing the NINE INCH NAILS influence proudly on his sleeve. Industrial beats and a blistering chorus combine to make 'The Fall' a modern Numan classic.
'When The Sky Bleeds He Will Come' begins on wistful note before guitars kick in and transform it into something much darker. There are reflective moments too; the largely instrumental refrain of 'For The Rest Of My Life', with its piano and acoustic guitar is evocative of early 'Telekon' B-sides.
Perhaps the most welcome surprise of all is 'Not The Love We Dream Of', a melancholy ballad featuring a superbly restrained vocal performance from Numan. A haunting piano reprise, played by Ade Fenton, provides the perfect album closer.
The Numan / Fenton partnership has clearly found its feet on this project; Ade Fenton's production is solid throughout, whilst Numan's voice has never sounded better. However, what really makes 'Dead Son Rising' is its diversity.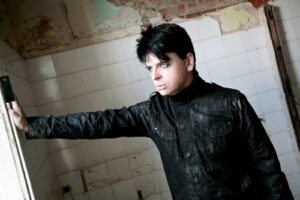 There is a variety of texture and tempo employed throughout the album, and as such it avoids the pitfall of its predecessor 'Jagged', which suffered from being rather one-paced. As a project that began its life on the cutting room floor, 'Dead Son Rising' exceeds all expectations and is Numan's most rewarding album for many years. Numan is back with an album of which he can be justifiably proud. And with the long-awaited 'Splinter' release and tour planned for 2012, the future looks bright.
---
Special thanks to Steve Malins at Random PR
'Dead Son Rising' is released by Mortal Records and available now from a variety of retail and digital outlets.
The second leg of the 'Dead Son Rising' tour includes:
Leamington Spa Assembly Hall (7 December), Manchester Ritz (8 December), Southampton Guildhall (9 December), Nightmare Before Christmas ATP Festival ­ hosted by BATTLES (10 December), Hatfield University The Forum (11 December)
---
Text by Steve Gray
Photo by Ed Fielding
31st October 2011