Helmut Josef Geier, widely known as DJ HELL, described his first encounters with the German electronic music as "being socialised with experimentation".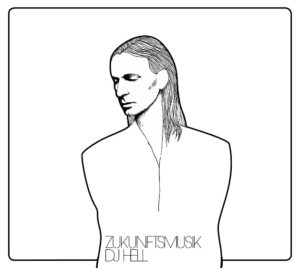 Having started in 1978 and gaining his first DJ residency in 1983, Geier can be described as one of the pioneers of the techno revolution.
With multiple residencies all over Germany and gaining worldwide popularity, due to his abilities of fusing genres and bending the boundaries, DJ HELL founded his own production company, International DeeJay Gigolo Records, which went on to become Germany's most successful electronic music record label.
Having worked with the likes of Bryan Ferry, Billie Ray Martin, Jeff Mills and Dave Clarke, Geier also produces music for high end fashion designer shows for no other than Versace, Hugo Boss or Karl Lagerfeld, with the latter photographing Hell for V Magazine.
The wizard now returns with album number five entitled 'Zukunftsmusik'
, which prompts that the listener will be fed with nothing but the music of the future.
Promising to be "his most personal, ambitious and thought provoking body of work to date", the long player kicks off with 'Anything Anytime', which is futuristically subdued in its delivery, with its mechanical, robotic voice and elusive, sparse instrumentation.
Very different from the opener is the heralding single for 'Zukunftsmusik', 'I Want U' which is loaded with house beats and gritty synth. This one is a collaboration with the LA based Tom of FINLAND FOUNDATION and it skilfully showcases quite what DJ HELL is well known for: the sudden bursts of danceability and euphoria, interwoven with elements of nostalgia and straight forward kitsch.
'Car, Car, Car', acting as the single number two, brilliantly builds up with clock ticking motion and the aura of invincibility into a bubble wrapped sci-fi with classical elements throughout.
Both instrumental 'Infernos' are different, with 'Inferno Part 1' being a piano based coma, and 'Part 2' challenging any classically trained mind and heart.
'I Want My Future Back', as a further "no words" song, leads into 'Army Of Strangers', which showcases the eclectic nature to the album with a more guitary, Bowie-esque execution and a very cinematic approach, making it truly a soundtrack worthy track. Following is 'Wir Reiten Durch Die Nacht', riding effortlessly through the night with KRAFTWERK-like synths and an artsy vocal.
As the master of genre bending, DJ HELL excels on 'Wild At Art', with a magnificent concoction of synth, classical, house and anything in between, with a pinch of nostalgia and a dash of the look into the future, all adding up to possibly the best piece on 'Zukunftsmusik'.
'High Priestess Of Hell' features a multitude of samples in various languages, all elaborating around the subject of physical consumption over the disturbing satanic motifs, animal growls and a cacophony of other sounds "in the name of Jesus". The idea for the track comes from a video circulating the web, depicting a South African woman, Mathabo Ramphomane, who took to eating things deemed inedible, and was therefore perceived as a disciple of the devil himself.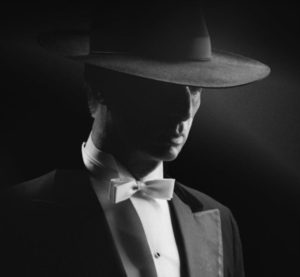 No salvation arrives with 'Guede' ie Rudy Guede, the acquitted killer of the British student Meredith Kercher in Italy. More of the devilish influence, or a simple attraction to evil powers?
None other than Clapham's STEREO MC'S feature on the magnificent 'With U'. This familiar sounding English language cover of 'Mit Dir' by Robert Görl of DAF is a real melodic, punctuated track, acting on behalf of the quintessential synth and the love song with no hidden meaning. It all ends abruptly to go into the bonus track of 'Mantra', finishing the long player.
DJ HELL couldn't have turned out a more eclectic album if he tried. From heaven to hell, with its grizzly, animalistic qualities, through purgatory with its hopes of resurrection, into the blue skied positivity of heavenly musicality.
All that, and more, carefully balanced, with Jin Yang complementary forces coming together to complete the world we live in; the good and the evil.
Geier is metaphysical; he's transcending the limitations and introduces no regulations, inviting "you on a musical trip of a lifetime; his lifetime, your lifetime, music's lifetime."
---
'Zukunftsmusik'
is released by International Deejay Gigolo Records in CD, double vinyl and digital formats
https://www.facebook.com/DJHellOfficial/
https://www.facebook.com/InternationalDeeJayGigolos/
---
Text by Monika Izabela Trigwell
13th May 2017