From Happy Robots Records, the stable that brought the world ARTHUR & MARTHA, RODNEY CROMWELL and HOLOGRAM TEEN, comes PATTERN LANGUAGE.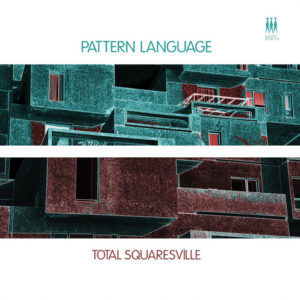 The debut mini-album 'Total Squaresville' offers an optimistic melodic take on the synth instrumental without going into full symphonic JEAN-MICHEL JARRE territory, while also avoiding some of the electronic dirges that often pass for avant-garde experiments in sound.
The man behind PATTERN LANGUAGE is Chris Frain from Boulder, Colorado who dabbled in indie-pop and prog-rock bands until a chance viewing of the BBC4 documentary 'Synth Britannia' reminded him that inventive music could be made just using synthesizers.
While partying like it's 1978, albeit a party with only the host present, 'Total Squaresville'
uses basic modern technology like an iPad, running apps such as the FunkBox drum machine, Moog Animoog and Genome MIDI sequencer to achieve its aims. Meanwhile, hardware like the Korg Volca, Waldorf Streichfett and Moog Little Phatty provide the tactile interplay.
Opening track 'By the Time We Get There' comes complete with cascading bass and straightforward synth melodies over clattering electronic percussion. Each element has its place in a retro-futurist fusion, perfect for dancing if you like to dance weirdly!
With a primitive drumbox shuffle, the moody minimalist piece 'Deeply Recessed Windows' recalls early HUMAN LEAGUE instrumentals with plenty of bend to add a Sci-Fi edge.
The oddball percussive template of 'The Castellers' glides along in waltz fashion, the rimshot processed to such effect that it resembles a castanet in outer space. The inventive programming proves again that rhythms do not have to be that inane 4/4 nonsense in dance music. Motorik rhythms shape 'Squaresville' in the manner of HARMONIA although the swirling interplay takes it to another world.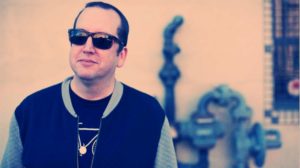 Meanwhile on 'A Pattern Language', the superbly sequenced synthbass hops up and down the scale while coupled to a syncopated backbone that fizzes to a wonderful climax.
For the AIR-tribute 'Les Choc De Etoilles', treated electronic bongos melt with spacey Mellotron string vibes for a lunar lounge effect.
In his book 'Retromania: Pop Culture's Addiction to its Own Past'
, Simon Reynolds commented that the minimal synth sub-genre consisted "of groups who would have been DEPECHE MODE or SOFT CELL if they could have come up with a tune!", even suggesting that it was invented by record dealers to get rid of vinyl they couldn't shift!
'Total Squaresville' is nothing like that! With a perfect title, its six tracks of enjoyable synth geekery sans voix successfully get round the weak point of many a minimal synth record sitting dormant at a record fair…
---
'Total Squaresville'
is released by Happy Robots Records on 16th June 2017 as a digital download via the usual outlets, a limited edition promo CD-R is available for pre-order from https://happyrobotsrecords.bandcamp.com/album/total-squaresville
https://www.happyrobots.co.uk/pattern-language
https://www.facebook.com/PatternLanguageMusic/
---
Text by Chi Ming Lai
Photo by Chris Sessions
14th May 2017