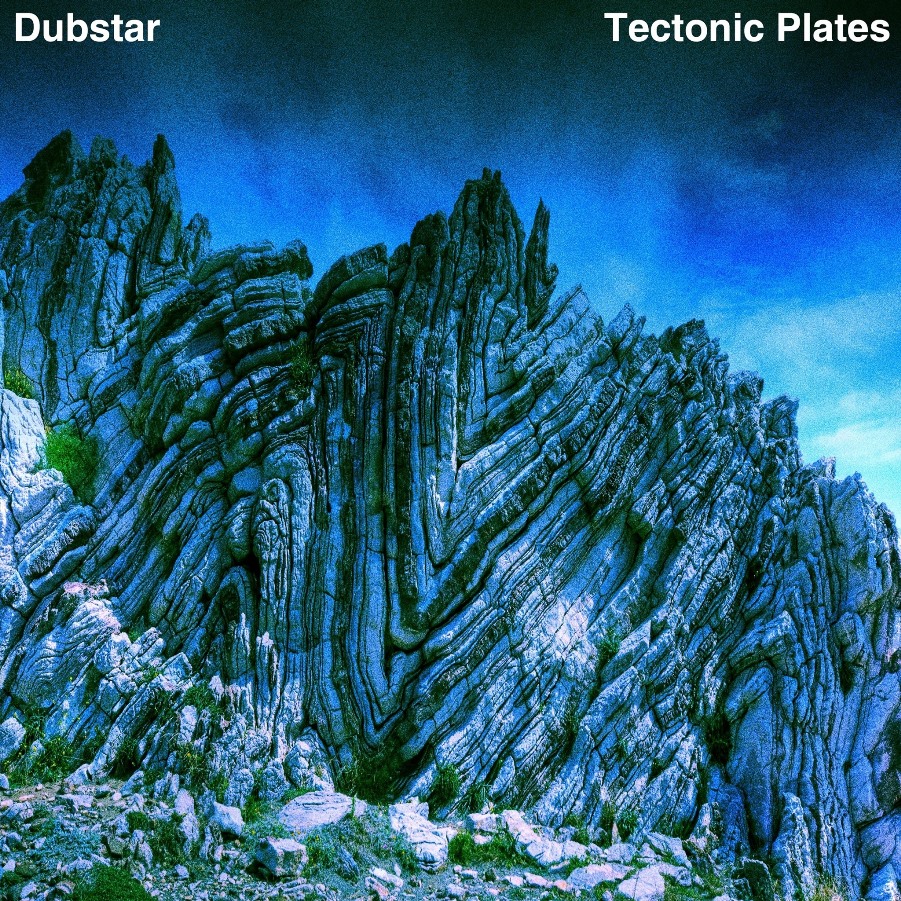 With 'Hygiene Strip' and 'I Can See You Outside', Sarah Blackwood and Chris Wilkie have been re-exploring the electronic direction of their earlier sound, having celebrated the 25th Anniversary of their debut single 'Stars' in 2020.
Both co-produced by Stephen Hague who helmed the first two DUBSTAR albums 'Disgraceful' and 'Goodbye', 'Hygiene Strip' was an apocalyptic heartbreak song reflecting love, loss, anger and ideology while the more uptempo 'I Can See You Outside' evoked Christine McVie and Giorgio Moroder liaising unexpectedly in a condemned nightclub.
Taking its title from the slowly but constantly moving pieces of Earth's crust and uppermost mantle which cause earthquakes when stuck together, 'Tectonic Plates' focusses on friction over a neo-baggy beat, but paradoxically sparkles on entry in a seismic shift.
Imagining the paintings of modern surrealist Marc Chagall, Blackwood observes this girl who "Drifted far beyond this world To places unreachably high, sky is just another thing that passed her by". Wilkie then bursts in with some rhythm guitar reminiscent of DUBSTAR's former Food labelmates BLUR and their first hit 'There's No Other Way', although an array of catchy synth riffs prove to be irresistible.
Working again with Stephen Hague, a new DUBSTAR album is now close to completion. The necessity to record it remotely has led to the realisation of ideas which would normally consume an afternoon actually take a week.
The creative tension has led to a compulsion to create, with plenty to write about in the face of adversity in that sardonic Northern English way. So it's all Back To Blackwood as Wilkie brings in his love of XTC and CHIC for the bittersweet kitchen sink poetry of DUBSTAR to remain firmly intact as a kind of pop regression therapy.
---
'Tectonic Plates' is released as a digital single, stream or download via Northern Writes via https://dubstar.fanlink.to/tectonic-plates
https://www.dubstarofficial.co/
http://www.facebook.com/dubstaruk/
https://www.instagram.com/dubstaruk/
---
Text by Chi Ming Lai
8th September 2021