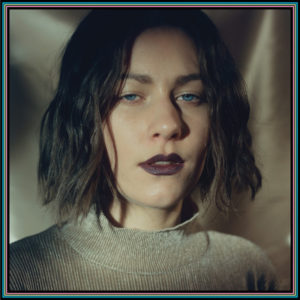 Taking in more synthetic sonic ambitions, FARAO's second album 'Pure-O' is a playful bleep forward while retaining an organic heart, mixing electronics with folk, R'n'B and minimalism.
Kari Jahnsen, the Berlin-based Norwegian songstress and multi-instrumentalist behind FARAO said: "The music that influenced me the most while writing the album is probably the Soviet electronic music I was discovering at the time. Light hearted melody lines combined with at times excessive arrangements, teaching me the importance of humour in music."
Themed around "the curious dichotomy between beauty and destructiveness in sex and relationships", 'Pure-O' also showcases Jahnsen's new found interest in collecting Soviet-built analogue electronic instruments, among them a Formanta Polivoks duophonic, an Elektronika EM-25 string machine and an EMI Kvintet.
Meanwhile better known vintage equipment like a Korg Delta, Sequential Drumtraks, Yamaha CS15, various Casiotones, Roland SH2000 and Juno 60, Korg Vocoder and modern gear like the Moog Sub-Phatty and Waldorf Blofeld also make their presence felt.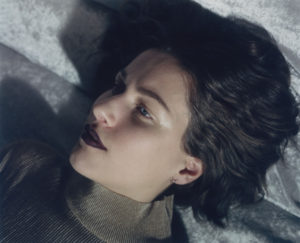 The wonderfully uptempo 'Marry Me' with its chugging electronic backbone focusses on the spectre of romantic obsession, while the 'Wild At Heart' inspired 'Lula Loves You' blends Cold War aesthetics and breathy melancholic vocals.
The bass dominated 'Get Along' is more mysterious, with live drums doing battle with fabulous bursts of synths. But over a percussive shuffle, 'Luster Of The Eyes' develops into a bubbling synth fest despite first impressions.
Driven by machine rhythms and dressed with Autoharp, 'Cluster Of Delights' drops some orchestral stabs into its electro-disco vibes. Indeed, 'Pure-O' springs many aesthetic surprises, especially for those who enjoyed FARAO's quirky folk-tinged 2015 debut long player 'Till It's All Forgotten'.
The synth indie of 'Gabriel' develops into something quite adventurous with its layers of vocals and a zither providing some of that Mittel Europa tension. However, taking things to groovier climes is the short instrumental interlude 'Melodiya' which ably demonstrates the capabilities of the Soviet-designed Polivoks.
On the rousing statement of 'The Ghost Ship', Jahnsen is focussed despite her forlorn little girl lost lyrics, the alluring vocal highs offset by the flava of R'n'B, like a Nordic styled TLC but boosted by vocoder. Going slightly Trip-Hop, 'Triumph Over Me' takes its inspiration from the sex-addicted lead character in the film 'Shame'. The album ends with 'Truthsayer', a song dealing with the reality of how people become truer versions of themselves as they get older that goes delightfully berserk in its second half!
Clearly embracing a sense adventure by exploring both electronic and acoustic colours, 'Pure-O' is the work of an artist gaining a stable footing and ready to take a gallop. At this rate of artistic trajectory, FARAO will be up there with SUSANNE SUNDFØR in a few years.
---
'Pure-O'
is released by Western Vinyl and Su Tissue Records on 19th October 2018 in CD, transparent vinyl LP and digital formats
https://www.facebook.com/faraomusic/
https://twitter.com/faraomusic
https://www.instagram.com/faraomusic/
---
Text by Chi Ming Lai
17th October 2018