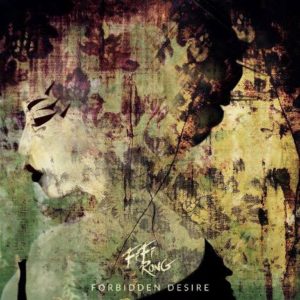 As her native Chinese audiences perceived her as "weird"; a notion which limited her enormously, Beijing-born FIFI RONG packed her bags and moved to London, where she could fully flourish with her limitless potential.
Several years passed, during which Rong has experimented with sounds and production to develop her own, mature and undisturbed genre of being a singer / songwriter of her alternative hybrid music.
Using the inherent Chinese folk style which she grew up with, coagulated with influences of her favourite acts COCTEAU TWINS and MAZZY STAR, the artist gets "bored easily" and eagerly explores anything she can derive ideas from. Her first album 'Wrong'
in 2013 was followed by 'Next Pursuit'
EP, a MOLOKO-esque amalgamation before she was invited by none other than Boris Blank of YELLO to collaborate with him on the tracks 'Electrified' and 'Big City Grill'.
The 'Violently Silently' EP
was "subtly vulnerable and introverted, yet extremely emotionally powerful and brutal"; a true cacophony of unusual sounds cooked in a musical melting pot, fortified with arty elements of experimentation. And now comes 'Forbidden Desire'
. Another EP, it suggests the sharp changes in Rong's interpretation of what's current for her, is the "snapshot of my latest development".
The title track
was mixed by Emmy Award nominee Robert L Smith, a New York engineer, who has previously worked with LADY GAGA and DAVID BOWIE. The return of Rong's enigmatically fascinating vocals, enveloped in her signature, genre-bending electronica hybrid, is a perfect opener to this four track production. Wholesome, acquired and eerie at the same time, it's a quintessential Rong track.
'Holy'
follows, where she is "here to learn, here to teach". A superbly executed down tempo electronica laced with delicate, child-like vocal; the whole thing could easily have been produced by Alan Wilder. 'You Hurt Me'
bears strong resemblance to the works of GAZELLE TWIN, being über individual and arty. The Turnipbeet Remix
of 'Forbidden Desire' closes the production, which John Fryer wouldn't be ashamed of, for his BLACK NEEDLE NOISE project.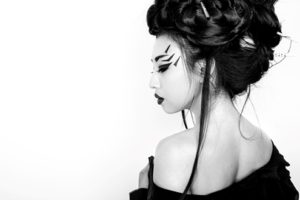 Given FIFI RONG's background, her friends and family would rather see her "get a real job", but the militant artist believes that she cannot make compromises in life and her path has already been chosen. Although she doesn't promote or release in China, the audiences there are aware of her accomplished graft and maybe one day she will be as appreciated at home as she has become in Europe and the UK.
After all, her honest, intimate communication of emotions via music is a "very individual and intimate language that I speak, with unfiltered and naked feelings of my own, for those who want to join me and listen to something real".
If you're looking for something fresh, unusual and superb, then look no further; the dainty Chinese princess has brought it to you on a plate.
---
The 'Forbidden Desire' EP
can be downloaded via the usual digital outlets or purchased as a CD from http://fifirong.com/
FIFI RONG plays O2 Islington Academy on Thursday 28th April 2016
https://www.facebook.com/fifirongmusic/
https://soundcloud.com/fifirong
https://www.twitter.com/fifirong
---
Text by Monika Izabela Goss
27th April 2016