FUTURE FIRE is an LA based project by the artists behind LOST IN STARS; the British born Dylan Willoughby and local boy Darren Burgos.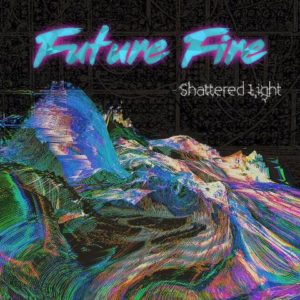 LOST IN STARS also featured Alysa Lobo, Jon McCormick and Elena Charbila aka KID MOXIE, dipping in and out of the ensemble.
Bred on synths of all sorts, Willoughby "was not one of the kids with an Emulator II in the bedroom; I had a humble Casiotone but a good imagination".
Soon enough that imagination translated itself into full on music making, with Dylan taking his classical piano training and meeting Burgos, who led an Electronic Music Production class, which Willoughby attended.
"The synth appealed to me on many levels. It was a cool combination of piano and technology, and it wasn't just about playing keyboard but about designing cool sounds."
FUTURE FIRE sees the two producers continuing their collaboration with couple of guest additions on 'Shattered Light'.
The Spirit features on Americana Noir meets ethereal synth on 'Your Kiss Could Burn Fire' and KID Moxie supports her buddies on 'Beautiful Disguise'; a sparkly electronic gem à la SPECTRA PARIS. The 'Dark Embodiment' is "haunted by the ghosts of synthpop", while a heavily melodyned voice glides over clever sounds in 'Another Time'.
The tantric 'Protect Us From Above' conveys the opposite message to 'Mother Space', which lends itself perfectly as a film score, due to its cinematic soundscapes and storytelling textures.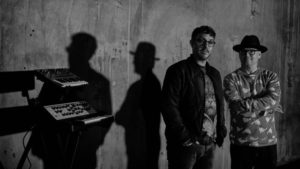 For the uncertain feeling of non-belonging, 'Three Scratches' hovers above the perceived safety, while 'Choking On Fumes' (nothing to do with DM's 'Breathing In Fumes') presents an easy listening, male vocal led piece.
A little bit of electronic sci-fi gathers its allegiance on 'Ejected In A Capsule', continuing the futuristic elements on 'Electric Current'.
The latter is an extravaganza of what machines are capable of and that very notion wins the listener on 'Old Feelings II VHS', a number that could be a signature piece for the super synth soundtrack to 'Stranger Things'. While nothing is getting older on 'Dorian Gray's Portrait', 'In The Time It Takes' presents another notion of a synthtastic film score.
Wrapped up with the enigmatic 'Tears Of The Future', 'Shattered Light' is a movie in itself. Featuring some excellent soundtrack worthy pieces, interwoven with more poppy tracks with vocals, it can however leave one a bit confused. An album of nineteen songs always takes a tad too long to process, no matter how gripping the pieces may be.
While splitting the material over two separate records would have been a simpler idea, it has to be said that Willoughby and Burgos certainly know how to write considerably superior electronic music.
---
'Shattered Light' is available as a download album from https://futurefireff.bandcamp.com
https://www.facebook.com/futurefireff/
---
Text by Monika Izabela Trigwell
23rd December 2017