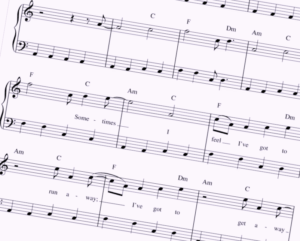 "The medium of reinterpretation" as HEAVEN 17 and BEF's Martyn Ware once put it, is an important creative opportunity that can widen a musical audience and expand the aural palette.
This was most evident in 1981 when SOFT CELL's cover of 'Tainted Love' became ubiquitous as Synth Britannia's first true crossover record.
It reached No1 in UK, Germany, Australia and Canada while also breaking the US Top 10 a year later.
A disgruntled rival musician had told Marc Almond only a few months before that "You couldn't make a decent dance record if you tried", but make one he did! Written by Ed Cobb, 'Tainted Love' was recorded by Gloria Jones (partner of the late Marc Bolan) and became a Wigan Casino favourite on the Northern Soul scene.
As a fan of that scene, David Ball knew the song and took it into haunting electronic torch territory. Segued with a Motown cover 'Where Did Our Love Go?' on an extended version, it became one of Sire Records biggest selling 12 inch singles in America.
It was to be a double edged sword though as the coupling of two covers made SOFT CELL minimal money despite the record selling millions. Thus successful cover versions generally only make the original songwriter any dough. Although often perceived as a sign of creative desperation, a fair number of cover versions are genuinely recorded as a labour of love.
So what of the other great synth reworkings? The covers in this listing are predominantly conventional songs reworked in a synthpop manner. And in several cases, the reworks have been so distinct and definitive that it is often forgotten they are actually covers! Restricted to one song per artist moniker, they are presented in chronological order.
---
VISAGE In Year 2525 (1978 – released 1983)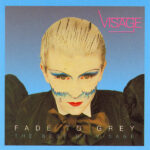 ZAGER & EVANS' pessimistic ditty was perfect fodder for the first VISAGE demo steered by Midge Ure in 1978. 'In The Year 2525' was perfectly resigned aural dystopia. Steve Strange's deadpan fronted the sombre tone perfectly but Ure's vocal backing and counterpoints added some musicality. But when Ure presented the demo to his then employers at EMI Records, it was rejected! Remixed later by John Hudson, it was finally unleashed for public consumption in 1983.
Available on the VISAGE album 'The Face'
via Universal Records
---
YELLOW MAGIC ORCHESTRA Firecracker (1978)
One of first Japanese bands to have a Top 20 hit single in the UK was YELLOW MAGIC ORCHESTRA in 1980. 'Firecracker' was a cover of a 1959 composition by Martin Denny, but actually released as 'Computer Game (Theme From The Invader)'. Recorded in 1978, the parent self-titled album was noted for its use of the then brand new Roland MC8 Micro-Composer to control the synthesizers. The result was a clean, exotic pop sound that was unusual, even in the synthpop heartland of Europe.
Available on the YELLOW MAGIC ORCHESTRA album 'Yellow Magic Orchestra'
via Sony Music
---
GARY NUMAN On Broadway (1979 – released 1980)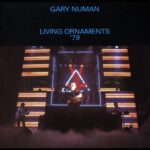 Written by Jerry Leiber, Mike Stoller, Barry Mann, and Cynthia Weil, a quartet who between them have written some of the greatest songs in pop history, the original by THE DRIFTERS was a favourite in the Webb household. So Gary Numan did a live machine music rendition on 1979's 'The Touring Principle'. However, the star on this magnificent reinterpretation of 'On Broadway' is not Numan himself, but guest keyboardist Billy Currie of ULTRAVOX with his screaming ARP Odyssey solo.
Available on the GARY NUMAN album 'The Pleasure Principle'
via Beggars Banquet Records
---
TELEX Rock Around The Clock (1979)
On paper it shouldn't have worked; a funereal take of the song that heralded the birth of Rock 'N' Roll smothered in robotic vocoder. And it caused much head scratching when it became a UK Top 40 hit, although one person listening was Daniel Miller who borrowed the concept for SILICON TEENS. Belgian trio TELEX always had a sense of subversive irony about them. This mischief came to its head with their lampooning number 'Eurovision', which they actually entered for 1980 Eurovision Song Contest!
Available on the TELEX album 'Ultimate Best of'
via EMI Belgium
---
THE HUMAN LEAGUE Only After Dark (1980)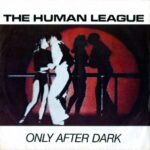 An all synth rework of Head Spider Mick Ronson's guitar dominated cult favourite, the metronomic tension was enhanced on THE HUMAN LEAGUE version by the metallic sequence of a Roland System 100 while monophonic synth lines complimented the futuristic atmosphere. Oakey impressively bellowed away while Martyn Ware provided some sprightly vocal support. 'Only After Dark' had been due to be released as a single but was cancelled in favour of a reissue of 'Empire State Human'.
Available on THE HUMAN LEAGUE album 'Travelogue'
via Virgin Records
http://www.thehumanleague.co.uk
---
JAPAN All Tomorrow's Parties (1980)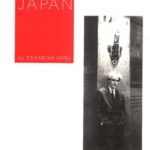 Said to be Andy Warhol's favourite Lou Reed composition, this interpretation of THE VELVET UNDERGROUND's Nico-led cult classic was turned from a Teutonic funeral march into a looser, synth assisted beat ballad in the vein of ROXY MUSIC. Demo-ed under the supervision of manager Simon Napier-Bell in 1979 but remixed later by John Punter, 'All Tomorrow's Parties' was to herald the sophisticated muzak direction that JAPAN were to become ultimately associated with.
Available on the JAPAN album 'Quiet Life'
via BMG Records
---
OMD The More I See You (1980)
This cover of 'The More I See You' had actually began musically as a new OMD composition until Andy McCluskey started improvising and using the words of this vintage tune written in 1945 by Harry Warren and Mack Gordon. It was subsequently a hit for Chris Montez in 1966, although OMD's version was a far darker proposition, with the spectre of JOY DIVISION vocalist Ian Curtis looming over the bright synthesizer melodies and deep bass drones.
Available on the OMD album 'Organisation'
via EMI Records
---
DURAN DURAN Fame (1981)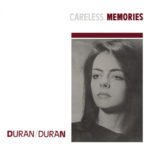 Before they became Birmingham's most famous boat crew, DURAN DURAN recorded this speeded up version of David Bowie's art funk co-write with John Lennon and Carlos Alomar for the 12 inch B-side of their flop single 'Careless Memories'. As well as having a more frantic pace and layers of Nick Rhodes' Crumar Performer string machine, Andy Taylor even aped Robert Fripp to add a screaming guitar solo that had not featured in the original.
Available on the DURAN DURAN album 'The Essential Collection'
via EMI Records
---
THE FAST SET King Of the Rumbling Spires (1981)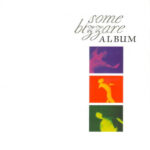 A speeded-up, manic darkwave rendition of an early Marc Bolan composition, this was the one of the best tracks on the 'Some Bizzare Album' after DEPECHE MODE, SOFT CELL, BLANCMANGE, THE THE, B-MOVIE and ILLUSTRATION. The screeching synths and aggressive, unorthodox vocals are all over in a matter of a couple of minutes. THE FAST SET disappeared after just one proper single 'Junction One' which also featured another Bolan song 'Children Of The Revolution' on the flip.
Available on the 'Some Bizzare Album'
(V/A) via Some Bizzare Limited
http://www.last.fm/music/The+Fast+Set
---
DAVE STEWART & BARBARA GASKIN It's My Party (1981)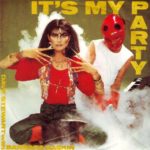 Keyboardist Dave Stewart, once of prog rockers HATFIELD & THE NORTH recruited friend and backing vocalist Barbara Gaskin to sing on the second of his electronic pop covers, the first being 'What Becomes Of The Broken Hearted' with Colin Blunstone. Their inventively oddball synth version of 'It's My Party' (made famous by Lesley Gore) was a triumph and a worldwide hit which reached No1 in the UK and Germany. Stewart and Gaskin have continued to worked together and have a new album pencilled in 2018.
Available on the DAVE STEWART & BARBARA GASKIN album 'The Singles'
via Broken Records
---
TECHNO TWINS Falling In Love Again (1981)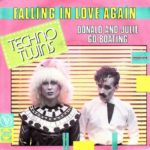 TECHNO TWINS were wife and husband duo Bev Sage and Steve Fairnie; they indulged in their own brand of 'Technostalgia' with silent partner Dave Hewson who later reappeared in POEME ELECTRONIQUE and more recently TWINS NATALIA. This abstract theatrical cover of the 1930 German song composed by Friedrich Hollaender as 'Ich Bin Von Kopf Bis Fuß Auf Liebe Eingestellt' and made famous by Marlene Dietrich actually managed to reach No70 in the UK singles chart!
Originally released as a single by PRT Records, currently unavailable
https://www.discogs.com/artist/153114-Techno-Twins
---
BEF feat GLENN GREGORY Wichita Lineman (1982)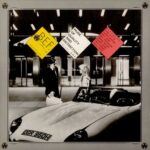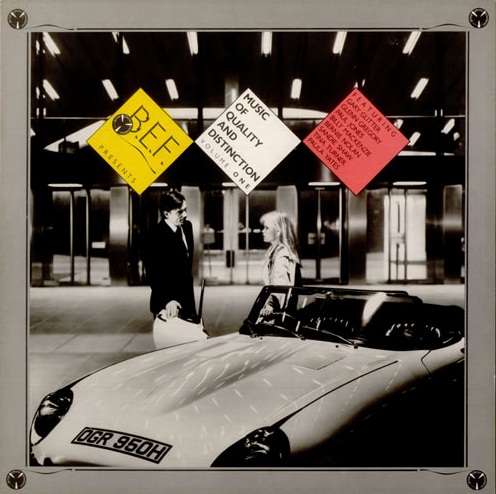 'Wichita Lineman' was one of Jimmy Webb's great narrative songs like 'By The Time I Get To Phoenix', 'Galveston' and 'Where's The Playground Susie?' which were made famous by Glen Campbell. Although included for the ambitious 'Music Of Quality & Distinction Vol1' project, BEF's recording is a HEAVEN 17 track in all but name and was originally recorded by the other Glenn as his audition piece. The chilling electronic arrangement takes on an even darker turn as a magnificent cacophony of sound invades the climax.
Available on the BEF album '1981-2011'
via Virgin Records
---
NEW ORDER Turn The Heater On (1982 – released 1986)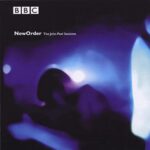 Reggae artist Keith Hudson's 'Turn The Heater On' was a favourite of Ian Curtis and recorded by NEW ORDER for their second John Peel session as a tribute to the late vocalist of JOY DIVISION. Bernard Sumner's melodica gave a claustrophobic dub laden vibe alongside the white noise rimshot  of Stephen Morris, while Hooky actually played bass as opposed to his trademark higher register six string and Gillian Gillian's ARP string machine added some appropriately frozen textures to match to the title.
Available on the NEW ORDER album 'The John Peel Sessions'
via Strange Fruit Records
---
MIDGE URE No Regrets (1982)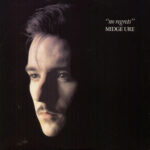 A cover of a cover, 'No Regrets' was written by Tom Rush and a comeback hit for THE WALKER BROTHERS in 1976. During a break from ULTRAVOX, Midge Ure created this synth heavy rework. But that wasn't all that was heavy… out of nowhere came a blistering guitar solo that would have made Gary Moore proud and a doubled Linn / Simmons pounding for the overdriven climax. Possessing high and lows in a way that previous versions never had, the diminutive Glaswegian made 'No Regrets' his own.
Available on the MIDGE URE album 'No Regrets'
via EMI Gold
---
FRANKIE GOES TO HOLLYWOOD Ferry Cross The Mersey (1983)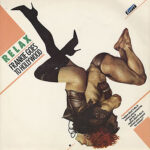 FRANKIE GOES TO HOLLYWOOD were very good at covers as Born To Run' and 'War' proved. With a superbly honest vocal from Holly Johnson,  the Trevor Horn produced reworking of this paean to Liverpool's famous river crossing, written by Gerry Marsden for the 1965 film of the same name, climaxed with some joyous cascading synth lines and a frantic Linn Drum programme in a manner that couldn't have been originally imagined by its composer.
Available on the FRANKIE GOES TO HOLLYWOOD album 'Frankie Said'
via Union Square / Salvo
---
NAKED EYES Always Something There To Remind Me (1983)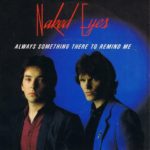 NAKED EYES, who comprised of Pete Byrne and Rob Fisher, had actually been in a band called NEON with Roland Orzabal and Curt Smith. They had a huge US hit with a synthpop cover of this Bacharach and David classic which had been put together in the studio from memory. Rob Fisher later met Simon Climie and formed CLIMIE FISHER who had a number of UK hits, but he sadly passed away in 1999 aged just 42; Pete Byrne still continues to tour as NAKED EYES.
Available on the NAKED EYES album 'Burning Bridges'
via Cherry Pop
---
BLANCMANGE The Day Before You Came (1984)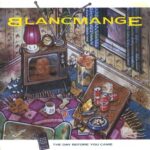 There once was a time when it was not cool to like ABBA and covering their songs was certainly not on many artists' agenda. But BLANCMANGE changed all that with their version of what many regard as the last ABBA song. Combining that noted Swedish melancholy and melodicism with the artful quirkiness of Synth Britannia, 'The Day Before You Came' fitted well with Neil Arthur's deep melodramatics. Add in the mystique of the Indian sub-continent and it was pure heaven.
Available on the BLANCMANGE album 'Mange Tout'
via Edsel Records
---
ERASURE Gimme Gimme Gimme (1985)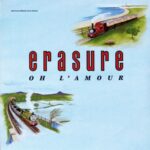 They did the 'Abba-esque' EP and the mid-career crisis 'Other People's Songs' album but ERASURE's best cover was right at the beginning with this Hi-NRG romp in the big shadow of DIVINE. Turning 'Gimme! Gimme! Gimme!' into the ultimate anthem, the progressively faster ending made for an appropriately thrilling climax. Following not long after BLANCMANGE's cover of 'The Day Before You Came', the seeds of an ABBA revival were now well and truly planted.
Remix version available on the ERASURE deluxe album 'Wonderland'
via Mute Records
---
PROPAGANDA Sorry For Laughing (1985)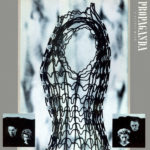 Written by Paul Haig and Malcolm Ross, 'Sorry For Laughing' was the key song on from the only JOSEF K album 'The Only Fun In Town'. It had been a favourite of ZTT arch strategist Paul Morley and as per the label's early policy, he persuaded his then-new signings PROPAGANDA to the rework the frenetic guitar track into a more moodily percussive electronic one. However, Ralf Dörper later said: "I very much would have preferred to have a THROBBING GRISTLE cover version…"
Available on the PROPAGANDA album 'A Secret Wish'
via Union Square
https://www.facebook.com/propagandamabuse/
---
WINSTON TONG Broken English (1985)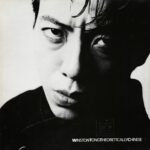 Having written and sung lead vocals on 'In A Manner Of Speaking' with TUXEDOMOON which was later covered by a certain Martin L Gore, Winston Tong embarked on a solo electronic pop adventure with Alan Rankine of ASSOCIATES fame at the production helm. The subsequent album entitled 'Theoretically Chinese' dealt with the theme of cultural identity and an excellent uptempo cover of Marianne Faithfull's 'Broken English' slotted into the overall concept perfectly.
Available on the WINSTON TONG album 'In A Manner Of Speaking: Best Of'
via LTM Records
http://www.ltmrecordings.com/winston_tong.html
---
DEPECHE MODE Route 66 (1988)
Written by Bobby Troup and covered by artists such as diverse as Nat King Cole and The Rolling Stones, this signalled the start of DEPECHE MODE's fixation with a more blues based sound. While largely guitar driven, the rhythmical structure was driven by drum machine and sequences while the instrumental break of'Behind The Wheel' made a guest appearance during the middle eight. It was performed as an encore during the 'World Violation' tour in 1990, but with Dave Gahan on lead vocals instead of Martin Gore.
Available on the DEPECHE MODE single 'Behind the Wheel'
via Mute Records
---
JIMMY SOMMERVILLE From This Moment On (1990)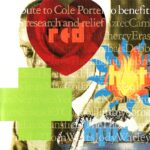 Often having his biggest hits with covers, you could be forgiven for thinking Jimmy Sommerville was some kind of falsetto karaoke machine. But for the most part, his reinterpretations were good. One of his lesser known covers was 'From This Moment On', a throbbing contribution to the charity album 'Red Hot & Blue' of Cole Porter standards. With a snatch of 'I Feel Love' thrown in for good measure, this was one of the best recordings from the collection which also featured U2 and ERASURE.
Available on the album 'Red Hot & Blue'
(V/A) via Chrysalis Records
http://www.jimmysomerville.co.uk
---
PET SHOP BOYS Go West (1993)
Performed at The Hacienda in 1991, 'Go West' had been due to be released in Christmas 1992, but PET SHOP BOYS bottled it when it was pointed out a VILLAGE PEOPLE cover would look like the duo were aping ERASURE's 'Abba-esque'.  'Go West' was based on Pachebel's 'Canon' and its elegiac quality was particularly poignant with AIDS still very much in the news at the time. Meanwhile the 'Oklahoma' male choir styled key change gave the song a lift that was never apparent in the original.
Available on the PET SHOP BOYS album 'Pop Art'
via EMI Records
---
CAMOUFLAGE Bad News (1995)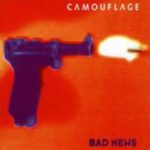 Written by Moon Martin, an American rock artist who also wrote 'Bad Case Of Loving You (Doctor, Doctor)' which was covered by Robert Palmer, 'Bad News' with its metronomic core had been popular in German new wave clubs, which was how CAMOUFLAGE came to hear it. Given a pacey Eurodance treatment that was very much of its time, it also mixed in twangy 'Pulp Fiction' surf guitar elements alongside the trancey electronics for an unusual but successful hybrid of styles.
Available on the CAMOUFLAGE album 'The Singles'
via Polydor Records
http://www.camouflage-music.com/en/News
---
DUBSTAR Not So Manic Now (1995)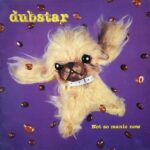 Originally a little known song by Wakefield indie band BRICK SUPPLY, DUBSTAR made 'Not So Manic Now' their own with the Northern lass earthiness of Sarah Blackwood providing the chilling commentary of an attack on a helpless pensioner. Stephen Hague's wonderful production fused programmed electronics with guitars and cello in fine fashion, while the incessant programmed rhythms drove the song along without being obtrusive to the horrifying story.
Available on the DUBSTAR album 'Disgraceful'
via Food Records
---
Text by Chi Ming Lai with thanks to Ian Ferguson
21st December 2017