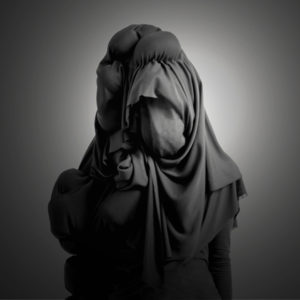 GAZELLE TWIN is the moniker of Elizabeth Walling, the Brighton based songstress whose brooding, unsettling Hauntronica has won favour with many critics and notable musicians in 2011.
One in particular was JOHN FOXX who named her debut album 'The Entire City' as his album of the year. The appreciation resulted in GAZELLE TWIN supporting JOHN FOXX & THE MATHS in London and her hometown as well as several reciprocal remixes. Stark and mysterious, the living art of GAZELLE TWIN first came to the attention of ELECTRICITYCLUB.CO.UK via a cover of JOY DIVISION's 'The Eternal'.
The original on 'Closer' was one of the most fragile, funereal collages of beauty ever committed to vinyl but Elizabeth Walling made it even more haunting with the piano motif replaced by some eerily chilling synth. Held together within an echoing sonic cathedral, Walling paid due respect while adding her own understated operatic stylings.
'The Entire City' album continued the challenge, using the incumbent technology available to manipulate all manner of abstract vocals, off-kilter Paganesque percussion and heavy synth drones. With the menacing combination of FEVER RAY and BJORK as obvious reference points plus 'Felt Mountain'-era GOLDFRAPP as imagined by The Brothers Grimm, Walling's artful sophistication may even be worthy of comparison with DAVID SYLVIAN despite her tender years.
Her first single 'I Am Shell I Am Bone' recalled the former David Batt's collaborations with JON HASSELL on 'Brilliant Trees' and 'Words With The Shaman', while on this remix version of 'The Entire City', ERAS' take on 'I Am Shell I Am Bone' statically echoes Sylvian's uncompromising 21st century work such as 'Blemish'.
With a compositional template that keeps instrumental clutter down to a minimum, GAZELLE TWIN is a remix collaborator's dream, open to aural expansion. The standouts are GHOST EYES' neo-tribal reworking of 'Men Of Gods' which boosts the effect of Walling's banshee wailing and JOHN FOXX & THE MATHS' version of 'Changelings' where Mr Foxx adds his own 'Cathedral Oceans' to Benge's Mathematical solutions.
Elsewhere, NEDRY's interpretation of Men Like Gods has a subtle ENNIO MORRICONE soundtrack makeover while Bell Tower's stark minimal dystopia is given added disturbance by BERNHOLZ. With the Possible Musics soundscapes of The Entire City kept largely intact, the reinterpretations take all sorts of directions; some are successful, a number are not but all are inventive. Whatever, an adventure in sound is guaranteed whichever route to The Entire City is taken.
---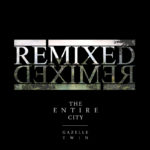 GAZELLE TWIN 'The Entire City Remixed' is available now as a download album direct from Anti-Ghost Moon Ray Records prior to general release on 4th June 2012 via the usual digital outlets. The Entire City is still available on CD, LP and download.
http://soundcloud.com/gazelletwin
---
Text by Chi Ming Lai
2nd May 2012