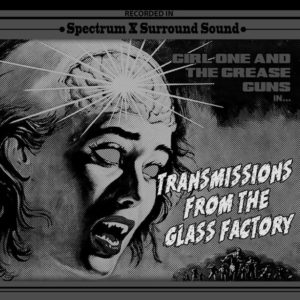 Mysteriously anonymous combo GIRL ONE & THE GREASE GUNS have unleashed their most powerfully overt electronic pop single yet in 'Good Morning, Mr X'.
Following their singles retrospective 'The Strange Little Lines That Humans Draw In the Dust' and their 2017 debut album 'Night Of The Living Electrical Appliances', the guitar-less 'Good Morning, Mr X' comes from 'Transmissions From The Glass Factory – Part 1' as the first of a planned series of limited edition, white label, hand-stamped, one side only releases!
Utilising the raw recording techniques, just about in-tune synths and slightly off-key girly vocals to procure that wonderful winter of discontent sound which gained GIRL ONE & THE GREASE GUNS a cult audience, 'Good Morning, Mr X' comes with a mind-bending mash-up film created and edited by John Aldersea.
Short and sweet but sinister, 'Good Morning, Mr X' equals GIRL ONE & THE GREASE GUNS' best songs like THE PIPETTES fronting an OMD assisted JOY DIVISION romp of 'Jessica 6' and the CHROMATICS go North By North West chill of 'No Longer Spellbound'. Meanwhile, the B-side goes by the suitable despairing title of 'Forever Seems So Long' and reminiscent of an earlier single 'Driving Without Headlights'.
Whoever they really are, Sissy Space Echo, Warren Betamax, Charles Bronson Burner and Bruce LeeFax continue their intentions "to thrive on causing confusion with a mixture of pure synthpop and more experimental electronic sounds".
---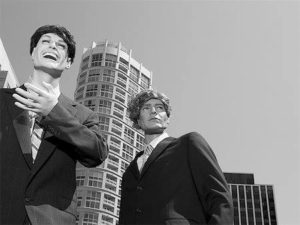 'Good Morning, Mr X' b/w 'Forever Seems So Long' is released as a 12" vinyl single + CD combo by Next Phase: Normal Records on 20th August 2018 and will be available from http://www.squirrelrecords.co.uk/girl-one-and-the-grease-guns/
https://www.facebook.com/pages/Girl-One-And-The-Grease-Guns/440754999339179
https://www.normanrecords.com/
---
Text by Chi Ming Lai
6th August 2018