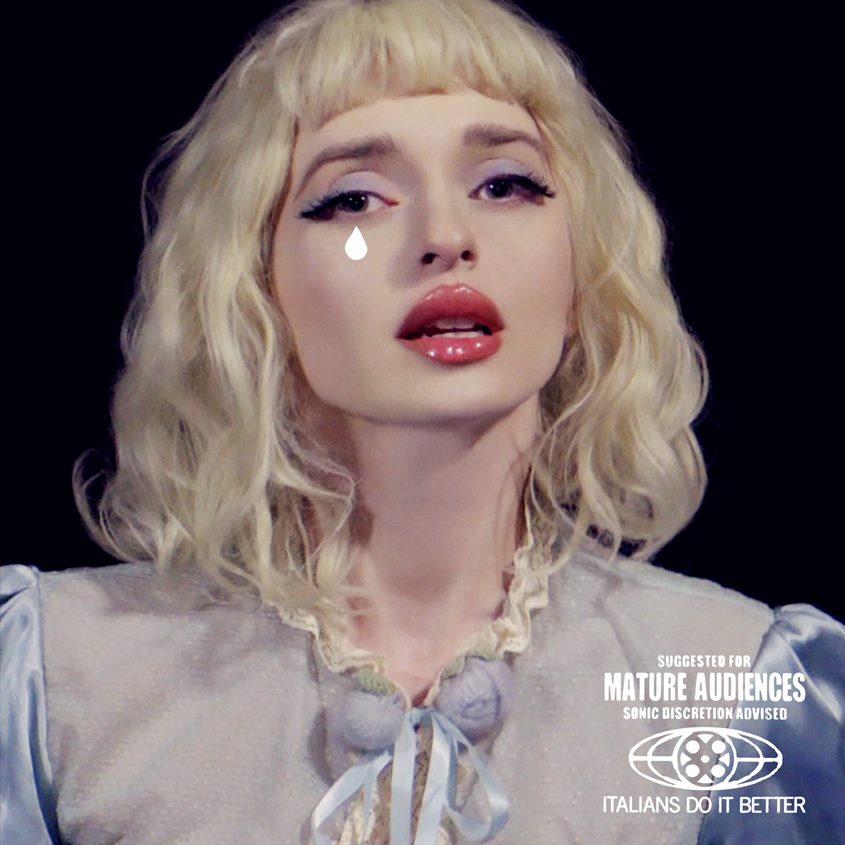 From the Italians Do It Better stable, home to the likes of CHROMATICS and DESIRE, comes rather a lovely eerie 'Twin Peaks' styled cover of 'Come Softly To Me' from the mysterious but glamourous Glüme.
Her bio says Glüme was born and raised in the City of Angels.
She worked as a child actress and then juggled her time between training her voice, exploring music and wrestling with her health, a situation that perhaps adds a vulnerable edge to her doll-like demeanour and leaves her feeling incompatible with the outside world.
Written and made famous by THE FLEETWOODS in an almost acapella rendition in 1958, GLÜME's version of 'Come Softly To Me' (exec produced by Italians Do It Better head honcho Johnny Jewel) is more chilling and metronomic, capturing the innocence of forgotten yesterdays in the pursuit of today.
In some respects, the hypnotic arrangement with its lush but tragic Marilyn Monroe meets Julee Cruise delivery and the original acapella hook transferred to synth has the air of a 21st Century take on 'I Know How You Love Me' by THE PARIS SISTERS; it was used when Becky was being driven away by Steven in his Thunderbird convertible during episode 5 of 'Twin Peaks: The Return'.
The first GLÜME single 'Body' was positively Autumnal, capturing an aural wash of fading colours with its mix of synths arpeggios, digital drum machine, distortion and six string strum in a manner not unlike COMPUTER MAGIC who herself covered 'Rockin' Back Inside My Heart Rockin' from episode 14 of the original 'Twin Peaks'.
Meanwhile, adopting a Marilyn does Britney approach, the B-side of 'Body' saw GLÜME perform a stripped down interpretation of 'Baby One More Time' with accompaniment from Johnny Jewel on guitar. As Glüme puts it herself: "…I'm Not Whispering…It's A Scream!…"
---
'Come Softly To Me'
and 'Body'
are released as digital singles via Italians Do It Better
https://italiansdoitbetter.com/glume/
https://www.facebook.com/babyglume
https://www.instagram.com/babyglume/
---
Text by Chi Ming Lai
10th October 2020