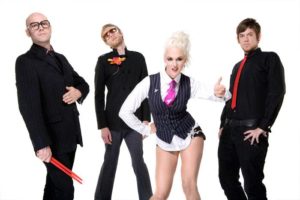 KOVAK are a Brighton based combo who formed in 2008 with a shared love of bleeps and noises.
Comprising of Annelies Van de Velde (vocals), Karl Bray (guitars), Darren Bray (drums) and Martin White (keyboards), they were recently spotted supporting TOYAH in their home town. Their new single 'Killer Boots' is cooing new wave electropop with an immediately catchy Italo vibe while the appealing video is appropriately simple and sexy.
The song is from KOVAK's forthcoming second album which is being produced by Andy Gray; his remix portfolio includes GARY NUMAN, JOHN FOXX and THE HUMAN LEAGUE. Recording is taking place at Arreton Manor, a haunted 15th Century house on the Isle Of Wight using a museum's worth of vintage synths.
Interestingly, the biggest international interest in KOVAK has come from Canada. They were voted into the 'Top 10 Critics Choice' by Now magazine following their appearance at Toronto's North By North East music festival.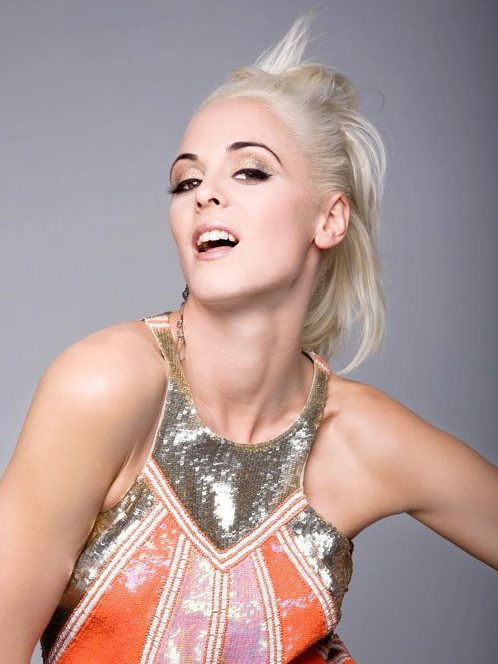 Their last single 'I'll Be Good To You' from debut album 'Heroes & High Heels' exuded a syncopated disco thrill and can be downloaded free from their Facebook page while the feisty stomper Sex Electric from the same album featured in Michael Madson's film 'The Big I Am'.
The foursome's sound is developing nicely with new album track 'Modern Lovers' being a steadier poptastic bonanza with classic hooks that sit well within a contemporary setting.
Colourful, energetic and glamourous, KOVAK are like BLONDIE meeting DRAGONETTE and GWEN STEFANI through a TUBEWAY ARMY voltage controlled filter.
---
'Killer Boots' is available as a download from iTunes
http://www.facebook.com/pages/KOVAK/8594611777
---
Text by Chi Ming Lai
Photos by Elliot Nichol
17th April 2012