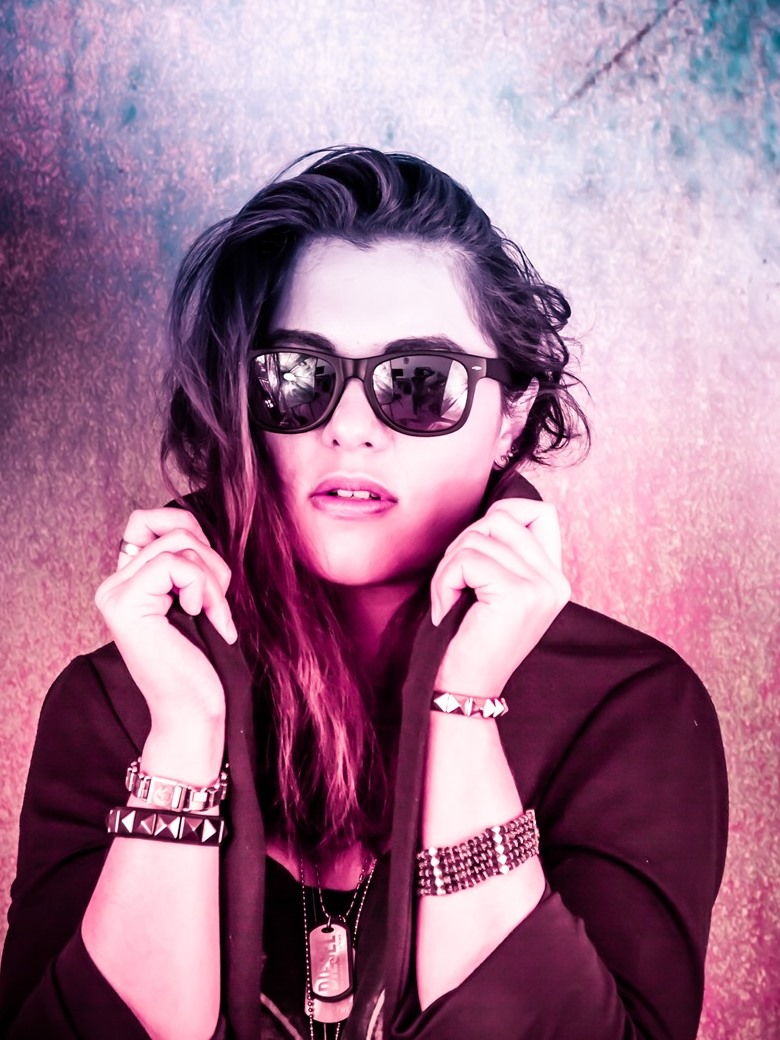 Laura Dre may be a new name in synth but she is a seasoned musician and producer with years of experience playing live and working in the studio, completing a degree in Music Production at BIMM along the way.
Having fronted feisty electro-rock combo VINYL BLACK STILETTOS whose second EP 'Electrical' was produced by PET SHOP BOYS programmer and engineer Pete Gleadall while also making instrumental music as JADZIADX, the solo work of Laura Dre showcases a fascination for yesterday's tomorrow.
One of her little projects outside of music has been to build a 1/8th scale model kit of a DeLorean in its 'Back To The Future' variant, complete with flux capacitor!
The German-Filipino songstress told ELECTRICITYCLUB.CO.UK: "I'd set my time machine to 27.06.1987 – because of the following release dates: 'Blue Monday' 1983, 'Self Control' 1984, 'Living In A Box' 1987 – I would love to experience the 80s club scene with my favourite songs."
She also owns a 1987 Casio DG20 Guitar Synthesizer to go with her Universal Audio Apollo Twin interface and Behringer X Touch One controller set-up. Having signed a deal with Outland Recordings, Laura Dre opened her account with a moody nocturnal cover of 'Strangelove'.
"I think it's an interesting choice because there was some good musical complexity in the song, and lyrically it also aligns well with my album theme which is about 'unrequited love'" she said as she reflected on the 1987 DEPECHE MODE song, "I rarely do covers but if I do one, I want to have something challenging and make things 'my own'. Meaning if it's a fast paced pop track, then I might turn it into a slower electronic version and add my own flavour to the piece, giving it my signature sound."
Her first single proper though is the dreamy 'Moving Spaces', a fine showcase for her deeper contralto vocal style influenced by Shirley Manson, PJ Harvey and Alison Goldfrapp. Texturally and structurally, the glistening song takes its lead from classic electronic pop. The accompanying lyric video produced by Outland themselves uses footage from the computer game 'Leisure Suit Larry III'.
Laura Dre added: "All my musical pieces encompass synthesizers in some shape or form, the only difference this time is the style. This year I experimented with making 80s music and without realising it, I was creating some kind synth music that my friends would classify as a 'mix of synthpop / synthwave anthems'. They then introduced me to synthwave music which was interesting."
But there is more to come from this most promising of European synth songstresses. Already in the can, 'All Day, All Night' is a discowave tune with great crossover potential; drenched in sparkle and a delicious rhythmic base, it's one for fans of early PET SHOP BOYS.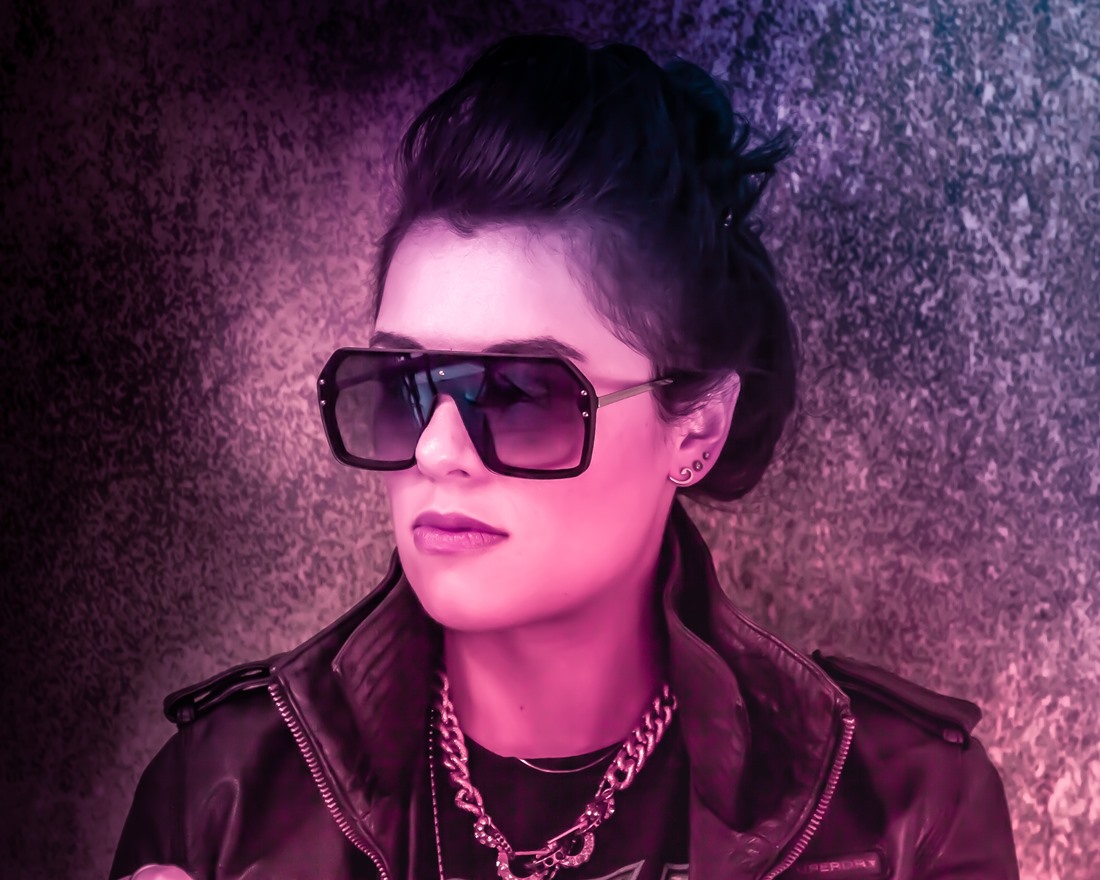 It all bodes well for her debut album produced by Robert Harder who worked on David Byrne & Brian Eno's acclaimed 2008 second album 'Everything That Happens Will Happen Today'; he also produced the 2012 Neneh Cherry long player 'The Cherry Thing'.
There are the ubiquitous 'Blade Runner' references, but that rainy dystopian air is also countered at regular intervals by an enigmatic allure and a mischievously wired dancefloor friendly groove.
---
'Moving Spaces' is released as a digital single on 22nd January 2021, pre-save at https://hypeddit.com/link/gzw0y3 or pre-order from https://lauradre.bandcamp.com/
https://www.facebook.com/lauradreofficial
https://www.instagram.com/lauradre/
https://twitter.com/LauraDreMusic
https://www.twitch.tv/lauradreofficial
https://soundcloud.com/lauradre
https://www.youtube.com/channel/UC-i6CW5oGLsKIOOIHV9sEHA/
https://open.spotify.com/artist/1AdbxZ3LVADmRfwzJxZwrS
---
Text by Chi Ming Lai
Photos by Wiebke Kreinick
13th January 2021