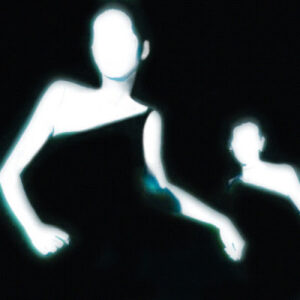 TWINS NATALIA are an Anglo-German collective of creative minds from various artistic fields "working together in order to create some beautiful, catchy yet melancholic and substantial electropop".
The brainchild of Steve Lippert, they also feature Marc Schaffer, Dave Hewson, Julie Ruler, Sharon Abbott and Marc Schaffer.
Incidentally, the latter three are also part of the cult synth act POEME ELECTRONIQUE who released a single 'The Echoes Fade' in 1982 which found a champion in the late John Peel.
Speaking about TWINS NATALIA, Dave Hewson told Burning Flame: "it's a kind of electronic co-operative. Marc sends me a demo of a track – and I then transform this into a finished song with lyrics from Sharon, Sharon sings lead vocals and Julie sings backing, although this is never set in stone."
In 2008, this ensemble issued a fabulous single 'When We Were Young' b/w 'Kleiner Satellit'. Rich in vintage machinery and deep resigned female vocals with glorious Weimar overtones a la GINA X, the two tracks were weirdly technostalgic but mysteriously futuristic at the same time. Indeed, there were even echoes of TECHNO TWINS' lost 1982 electro cover of 'Falling In Love Again' which was made famous by MARLENE DIETRICH. But then this was not wholly unsurprising as TECHNO TWINS' instrumentalist and unpictured third member was Dave Hewson!
Composed using drum machines such as the Boss Doctor Rhythm, Roland TR-606 and TR-808 alongside synths like the wonderfully 'swimmy' Crumar Performer, Korg MS-20, Korg Poly-61 and Roland SH-2, the metronomic structures of TWINS NATALIA's songs are the backbone to a strangely humanic sound brimming with neu romance.
Releasing their work on Marc Schaffer's own Anna Logue Records who issued the lost POEME ELECTRONIQUE material as a collection entitled 'The Echoes Fade', TWINS NATALIA's only other recording so far has been the gorgeously sequenced 'Destiny' on 'The Anna Logue Years – Fifth Anniversary Compilation' from 2010 which celebrated the label's back catalogue and included cult acts such as CAMERA OBSCURA (the Minimal Wave duo, NOT the hipster Glaswegians!)
But all that is about to change thanks to a union with Greek synth maidens MARSHEAUX. Marianthi and Sophie declared 'When We Were Young' their favourite song of 2008 and have sweetly covered it for a special split 'AA' sided 7 inch single.
In reciprocation, TWINS NATALIA have recorded 'Radial Emotion' from 'Lumineux Noir' in their own inimitable style, adding a more Teutonic demeanour and fiercer euro-rhythmics. Incidentally, another split 'AA' release 'I Avoid Strangers' on 12 inch is due for release in mid-August with (you've guessed it!) POEME ELECTRONIQUE who contribute  'I Wouldn't Change Me For Anyone'.
TWINS NATALIA's debut album, which provisionally features songs such as 'C'est La Weekend', 'Freedom', 'In My Arms Again' and 'Scary Monster', is expected to be completed later in the year. Based on what previews there have been so far, it's all sounding very good!
---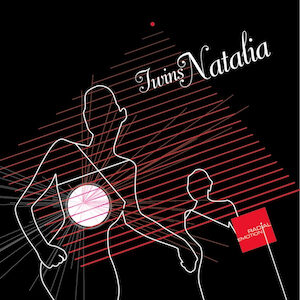 TWINS NATALIA / MARSHEAUX 'Radial Emotion' / 'When We Were Young' is released as a 7 inch vinyl limited edition of 500 copies on 7th June 2012 by Anna Logue/Undo Records. It features a full colour outer sleeve with a printed embossed inner.
http://twinsnatalia.blogspot.de/
http://www.facebook.com/pages/Twins-Natalia/207356979275587
http://soundcloud.com/twins-natalia
Meanwhile, POEME ELECTRONIQUE themselves have a new version of 'She's An Image' available at: http://davehewson.bandcamp.com/album/shes-an-image
http://www.poeme-electronique.com/
http://soundcloud.com/davepoemeelectronique
To purchase physical releases from the TWINS NATALIA and POEME ELECTRONIQUE catalogue, please visit: http://annaloguerecords.blogspot.co.uk/
---
Text by Chi Ming Lai
9th August 2012