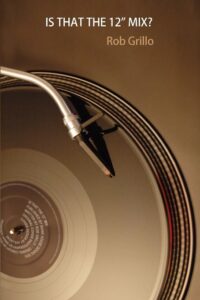 'Is That The Twelve Inch Mix?' is a new book about the history of remix culture by author Rob Grillo whose previous publications have included the best seller 'Anoraknophobia'.
Featuring a foreword by Martyn Ware, Rob affectionately traces the development of record collecting and describes it as "A light-hearted look at the 1980s, the rise and rise of the remix and the twelve inch single… and The Human League".
ELECTRICITYCLUB.CO.UK is pleased to be able to publish three extracts from this excellent book…
---
From the past until completion…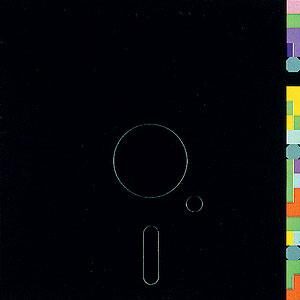 Of course, the record that is synonymous with the twelve inch single is 'Blue Monday' by New Order. Initially released only in twelve inch format in 1983, there was no regular seven inch pressing available to the public.
This was nothing new: twelve months earlier Motown's Gary Byrd & The GB Experience had hit the top ten in the UK with 'The Crown', in twelve inch and cassingle only. And ABBA, of all acts, achieved a similar feat in 1981 with 'Lay All Your Love On Me': that didn't even have a cassingle to help it reach number seven.
However, 'Blue Monday' captured the record buying public's imagination, and it became the biggest selling twelve inch single ever, eventually selling over a million copies in the UK alone. The single initially reached number twelve, before climbing again to number nine later in the year.
The first pressings, in a floppy disc sleeve designed by Peter Saville, proved far more expensive to manufacture than at first envisaged, although claims that each copy sold lost the record company money are a little wide of the mark. Later pressings did see a slightly simpler sleeve used, but one which still did not display too obviously either the title of the song or the name of the band.
Unless you also owned a copy of the band's subsequent album 'Power Corruption and Lies', the coloured blocks on the 'Blue Monday' sleeve meant nothing: as only the album sleeve contained the key to deciphering this series of blocks, you were none the wiser. Many people who bought the album were still none the wiser. This hardly affected sales, though: most record buyers knew exactly what they were looking for when they went into their local store to purchase the single, and most record store assistants would have known exactly what do should they have been met with any enquiries.
To confuse matters, some pressings of the single came with the centre labels placed on the wrong sides, thus confusing some purchasers about which track was 'Blue Monday' and which was the B-side, a dub version of the track called 'The Beach'. The song itself is rumoured to have been recorded initially to test out some new technology (a drum machine in layman's terms), but also to satisfy audiences who criticised the band for not performing encores at their concerts. New Order could perform an extra part of their set with minimal effort – walk on stage, press a button, and, hey presto, 'Blue Monday'!
Of the tracks that are reputed to have influenced the track itself, Sylvester's disco classic 'You Make Me Feel (Mighty Real)' is probably the best known. Ironically, as Factory Records were not members of the British Phonographic Industry (BPI) – in other words they were an indie label – 'Blue Monday' never attained its initial gold status (awarded for 400,000 units for singles in the UK).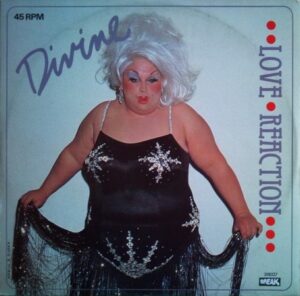 The track eventually appeared as a regular seven inch single in 1988, when it was reissued in a remixed format. There was a further UK reissue, featuring various new mixes, in 1995, and the track has been sampled and covered by a number of acts in recent years.
More notoriously, and mentioned elsewhere, Bobby Orlando and Divine ripped off the track for their HI-NRG monster 'Love Reaction'. New Order didn't bother taking legal action – the success of' 'Love Reaction' no doubt contributed to further sales for 'Blue Monday' itself.
In more recent times a mash up with Kylie Minogue's 'Can't Get You Out Of My Head' has been given official licence as 'Can't Get You Out Of My Head'. The Factory story, and the almost anarchic way in which business was done, has been told many times, but at least New Order themselves were able to make a little money from the new twelve inch format. This was not always the case. George Michael and Andrew Ridgeley were originally handed a golden spoon by Mark Dean's CBS subsidiary Innervision in 1981. Their hastily signed deal allowed them little in the way of proceeds from regular single and album sales, and even less from twelve inch sales – where they earned not a penny from each copy sold to the public.
It took a while for recording deals to recognise and catch up with the phenomenon. As the late '80s brought important changes to the release of singles in general – the twelve inch single at the forefront of these – it was inevitable that in order to keep pace, the way in which singles charts were compiled would also have to change. The twelve inch single was of course not the only format alongside the traditional seven inch vinyl pressing. As mentioned previously, record companies dabbled with different variations of the cassette single – or cassingle as it was often known. There were early trends towards releasing a 'cassingle' with two tracks, basically the A- and B-sides, an identical alternative to the seven inch.
Later a cassette of twelve inch tracks was preferred, selling for roughly the same price as twelve inch vinyl. There were coloured vinyl twelve inch discs and picture disc twelve inch singles too. Neither of these was an original idea, having been around for over a decade in their seven inch guises. There was also the occasional far more obscure ten inch record. OMD with 'Souvenir' and the Pet Shop Boys with 'West End Girls' offered mixes on their ten inch pressings that were at the time unavailable elsewhere, but generally the ten inch was a rare commodity, and certainly a pain in the arse to play if your old-style turntable had automatic settings for seven or twelve inch vinyl only!
---
For those with an eye to detail we salute you…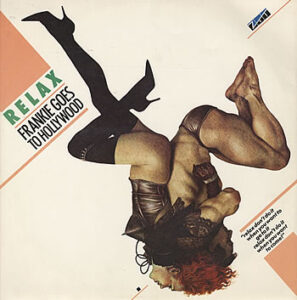 Take 12ZTAS1 for example. Or rather, one of the most controversial yet brilliant singles of the '80s – Frankie Goes To Hollywood's 'Relax'.
Now many readers will own, or will have owned in the past, a twelve inch copy of this track – the Sex Mix is indicated on the sleeve and label. Except that the chances are this was not actually the Sex mix at all. It was most probably the US mix. Unless you're a real collector or a huge fan of Frankie Goes To Hollywood, you'll never have known the difference. Ignore the label: it probably isn't the Sex mix. Well, this is the story.
Producer Trevor Horn recorded several variations of this track (including an unreleased Warp mix, which was a seven inch white vinyl promo-only release). When it was initially released we were given the seven inch mix (actually the Move or Suck It mix) and a sixteen minute Sex mix on twelve inch, with initial pressings at 33rpm and later ones at 45rpm – all with the catalogue number 12ZTAS1. This Sex mix actually contained none of the song itself, but was a rather peculiar track that featured Holly Johnson rambling on to himself together with several rather odd noises created in the studio by Trevor Horn, all overlaid by a tribal beat and culminating in what was supposed to be a fulfilling climax (in the literal sense!). It didn't go down too well in the clubs.
One of the criticisms was that it was far too long and never actually managed to get out of second gear, so it was difficult to dance to. An alternative mix was produced, therefore – an eight-minute edit of the Sex mix called the New York mix. It had the same catalogue number, and the only way you can tell the difference between this and the 45rpm Sex mix is by looking at the matrix number etched onto the inner vinyl (12ISZTAS1 to be precise). There was no indication anywhere that this wasn't the Sex mix.
Unfortunately this new mix did little to stem criticism of the track. Horn got it right third time around, though, when he recreated the popular seven inch version, added a long instrumental build-up and created the US mix which we all know so well. Nobody thought that the original sleeve or label should be changed, however, so all the US mixes were pressed as the Sex mix. It then got that bit more muddled when new commercial pressings of the Sex mix were labelled as the Original mix.
Confused? Well, in recent years things have got that little bit more complicated. At least one Frankie Goes To Hollywood CD release refers to the US mix as the New York mix – further confusing themselves as well as a whole host of Frankie Goes To Hollywood fans worldwide. There is also a separate disco mix that until recently had only ever been released in Greece!
When the brilliant and long-awaited follow-up to 'Relax' was issued, the band and Trevor Horn didn't disappoint . . . or confuse themselves/us/everybody else. In truly creative style they merely put out a number of different twelve inch versions of the new song, 'Two Tribes', luckily with different catalogue numbers and contrasting picture sleeves, so kick-starting the trend for multiple twelve inch issues in order to further record sales.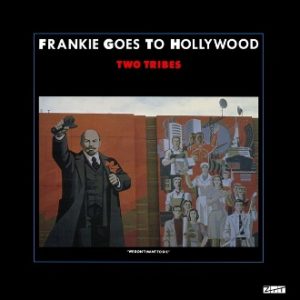 First up was the Annihilation mix, a nine minute epic that featured the voices of Patrick Allen and Ronald Reagan (actually Reagan was voiced by Chris Barry, who was behind the same character on ITV's Spitting Image). Next up was the Carnage mix, which featured the unforgettable and rather disturbing line, "mine is the last voice you will ever hear". These chilling messages were recorded by Allen for the British government as part of their 'Protect and Survive' programme of the late '70s and early '80s, which aimed to give the general population information on what to do should nuclear war ever break out.
Trevor Horn then decided to remix the B-side, 'War' (a cover of Edwin Starr's 1970 hit), so a third twelve inch pressing contained 'War' (Hidden Mix) backed with 'Two Tribes' (Carnage mix).  'War' was re-categorised as the AA-side rather than the B-side. Finally a limited supposedly DJ-only Hibakusha Mix was pressed, this being the same version used on the extended video soundtrack which received many airings on national TV. There was a shorter video that featured the seven inch version, and there were alternative videos for 'Relax' too – all this well before any of the tracks were later remixed and re-released for later generations. Lost yet? I won't bother explaining how some of the seven inch versions of Frankie Goes To Hollywood singles differed slightly.
---
Re-make/Re-model…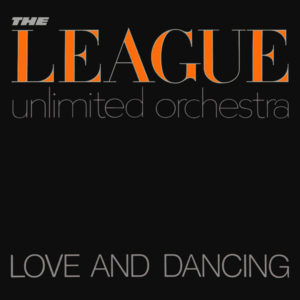 The record companies soon cottoned onto the fact that remixes could even be recycled. 'Why not put them on an album?' they said. The Human League and Soft Cell were leaders in this field.
Flush with the immense worldwide success of their third album, 'Dare', the former put out 'Love and Dancing' in 1982 under the pseudonym League Unlimited Orchestra. This was a mini-album containing dub versions from 'Dare' (as well as 'Hard Times', the flip side to the single 'Love Action'), all loving recreated by producer Martin Rushent.
The public went for it, the album reached number three in the UK album chart and went platinum. Earlier the same year Soft Cell followed up their debut album 'Non Stop Erotic Cabaret' with the remix album 'Non Stop Ecstatic Dancing'. This is considered to be the first ever remix album.
Other artists followed suit, with variable degrees of success. The Pet Shop Boys took the idea even further, and have continued to release a series of remix albums – their 'Disco' series and Introspective adorning the shelves of hundreds of thousands of fans across the globe. And then came the idea of a compilation album that contained only twelve inch mixes (for example, Now Dance being one of the 'Now That's What I Call Music' series). There may have only been three or four mixes each side, but labels such as Morgan Khan's Streetsounds created a niche market for themselves. With the advent of the CD this has proved much easier to exploit, as there aren't the running time and sound limitations that vinyl had.
So the best remix of all time? Well, that's an entirely subjective question. I will, however, touch on two tracks that I regard as prime examples of (a) how bloody great it can feel to get your hands on a really great twelve inch single, and (b) how, occasionally, a remix can breathe new life into an already great tune and send it into dance-floor hyperspace. The first isn't a remix at all: it's a full length mix. In their early years New Order didn't bother to put their singles on albums; they were released separately – but when they finally started doing so one of their finest moments was edited right down for the release of their third album, 1985's 'Low-Life'.
There was no commercially released seven inch format for 'The Perfect Kiss', but in its twelve inch glory it was unsurpassed by anything else that was released that year. In just short of nine minutes the listener journeys through Bernard Sumner's insistent lyrics before there's a beautifully crafted four and a half minute instrumental outro that takes the listener higher and higher and yet higher, before climaxing in a dramatically disorganised crescendo. Sheer beauty. The full length mix has never appeared on CD: the closest you'll get is the mix on their unmissable compilation 'Substance', which is some eighteen seconds short of the original. Eighteen seconds! That's nothing, I hear you exclaim. It is if you're a music geek.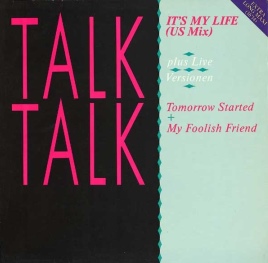 The second example brought new life to a track that even in its regular seven inch format remains one of the most endearing tunes from the '80s. And yet it took three official releases before Talk Talk's 'It's My Life' hit the higher reaches of the singles chart in the UK. The fact that the extended version issued on twelve inch in the UK was pretty limp and lifeless didn't help the song's cause. Things were very different in the States, however. The now legendary DJ Steve Thompson was commissioned to create a mix that was more appropriate for an American audience, and what he came up with proved to be undoubtedly his finest moment in a large repertoire of remixes.
Rebuilding the track with a much more upfront beat, and yet never straying far from the original, he created another tune that simply builds and builds before another long outro that takes the dancer – or listener – to heaven and back. It's sheer brilliance. But remember, it's the US remix. Don't be tempted to go for the extended version that appears on far too many compilations; you won't go places listening to that.
And finally . . . Heaven 17. Messrs Marsh, Ware and Gregory had already had a worldwide smash in '83 with their first top ten UK hit, 'Temptation', on which Carol Kenyon added a fantastic female accompaniment to Glenn Gregory's vocal. There was no need for their label, Virgin Records, to commission a remix, as the original was so strong that no new mix could ever do it justice. That is, until remixers Steve Anderson and Dave Seaman, better known collectively as Brothers in Rhythm, came along and blew everyone away with their new seven minute reworking, which first surfaced in Ibiza clubland. The band themselves initially knew nothing about the new mix, but they and their record company had no hesitation in having the single reissued in its new form.
The result? Nine years after the original, 'Temptation' smashed its way back into the UK top five singles and was again a worldwide smash, the new mix teasing the listener – and the dancer – for a full three minutes with its infectious beats until the track cascades into life with Gregory's famous vocal opening. It's a perfect example of a radical reworking that manages to stay true to the original. Simply bliss. And make sure you purchase tickets for Heaven 17's next gig: a highlight of this fantastic experience will be their rendition of 'Temptation' that takes in the best of both versions, accompanied by a phenomenal vocal performance from current guest vocalist Billie Godfrey.
---
ELECTRICITYCLUB.CO.UK gives its sincerest thanks to Rob Grillo
'Is That The Twelve Inch Mix?'
by Rob Grillo is published by Bank House Books
---
Text by Rob Grillo
8th January 2011, updated 26th July 2013