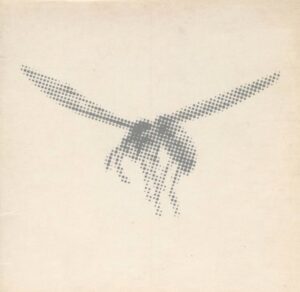 SKYRAY was the experimental instrumental project of Paul Simpson, a cult figure within the Liverpool music scene based that spawned acts such as OMD, ECHO & THE BUNNYMEN, DEAD OR ALIVE, FRANKIE GOES TO HOLLYWOOD and WAH!
Simpson had been a founder member of THE TEARDROP EXPLODES before moving on to form THE WILD SWANS. When the trio folded after releasing the brilliant single 'Revolutionary Spirit', Jeremy Kelly and Gerard Quinn went on to form THE LOTUS EATERS while Simpson joined ECHO & THE BUNNYMEN producer Kingbird aka Ian Broudie in a doomed romantic duo named CARE.
Despite the three promising singles 'My Boyish Days', 'Flaming Sword' and 'Whatever Possessed You', CARE dissolved before a debut album was finished. Broudie went on to find fame as THE LIGHTNING SEEDS while Simpson reformed THE WILD SWANS with Jeremy Kelly to finally release an acclaimed debut LP 'Bringing Home The Ashes' in 1988 before the band fragmented again.
In 1990, Simpson released another album 'Space Flower' under THE WILD SWANS name which was produced by Ian Broudie, but by now, he was becoming disillusioned by the years of music industry politics. As a result, he began to abstain from singing and started composing progressive instrumentals which were inspired by both ambient and kosmische music forms.
Four of these lengthy recordings were given limited runs on 10 inch vinyl singles between 1996-97, but the works were collected together along with new material on an album entitled 'Tranquilliser'. Released in 1998 on Ochre Records, it combined melodic beauty, minimalist drones and motorik rhythms all on one very long CD.
Held together around a dreamy piano motif and layered by pretty synth strings, album opener 'Rocket Lake' took the listener on a futuristic journey to a tropical island with burst of simulated Hawaiian guitar. Reminiscent of OMD's more pastoral offerings, it was the perfect start to a body of work that had variance in both style and structure.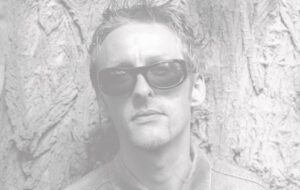 Released as SKYRAY's second single, 'Neptune Variations Part One' was produced by Henry Priestman of THE CHRISTIANS and his sonic enhancements provided a sheen of accessibility as a repeating piano riff and hypnotic drum loop acted as the backbone. 'Neptune Variations Part Two' was a longer, slowed down version of 'Part One' and as with its more uptempo sister, repetition was the key, with enough melody to catch the ear despite its less percussive nature.
The first ever release by SKYRAY, 'Invisible Part One' featured Will Sergeant from ECHO & THE BUNNYMEN. His cacophony of guitar derived effects embellished what was probably the most kosmische derived piece on the collection. With its motorik drum machine and deep bass guitar runs, it was also possibly the most excessive and least essential track on 'Tranquilliser'. With no obvious hook or melody over its eighteen minutes, chemical enhancements were perhaps needed to appreciate its somewhat enigmatic qualities!
'Invisible Part Two' was better though, incorporating the melodic riff heard earlier on 'Neptune Variations Part One'. The more sprightly rhythm section accented on occasion so dynamically, this was a more realised interpretation. Despite the comparatively muted nature of both versions of 'Invisible', the closing ten minute synth dronefest of 'Magnetic North' was the perfect ending to 'Tranquilliser' with an unsettling yet, cerebral vibe that evoked images of icecaps and chilling long nights.
Simpson actually took 'Tranquilliser' on the road, notably opening for ECHO & THE BUNNYMEN with just a bass guitar, slideshow and tape machine for company… the bemused looks of the raincoat brigade, more used to post-punk snarls, were a picture, But for those who were more open minded, the SKYRAY live experience was enlightening.
Two further SKYRAY albums followed before the new millennium, with the third long player 'Mind Lagoons' being a more accessible offering that featured shorter, sharper arrangements and a narrative cameo from Bill Drummond on the title track under the pseudonym of Tenzing Scott-Brown!
While the most recent SKYRAY album 'Liquid Crystal Display' was in 2005, the last few years have seen Simpson busy with the return of THE WILD SWANS and a 2011 album entitled 'The Coldest Winter For A Hundred Years'. Whether he will return to instrumental work remains to be seen.
---
'Tranquilliser' is available as a download from https://skyray.bandcamp.com/album/tranquilliser
http://www.paul-simpson.co.uk/
https://www.facebook.com/SkyrayOfficial
---
Text by Chi Ming Lai
7th October 2015, updated 6th August 2020