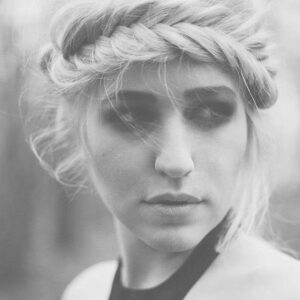 Electro songstress KARIN PARK has co-written a song that is in the running to be Norway's Eurovision Song Contest 2013 entry… and it's a goody, UK entries are NEVER like this!!!
'I Feed You My Love' could be best described as ROBYN and KELLY CLARKSON meeting 'Songs Of Faith & Devotion' era DEPECHE MODE.
In fact, its performer MARGARET BERGER came second in the 2004 series of 'Norwegian Idol' so the description is quite apt.
Yes, the song veers a bit on the rock side but the melody is strong… very important for capturing those pan-European ears. KARIN PARK's collaborators on 'I Feed You My Love' are Robin Lynch and Niklas Olovson who have worked under the moniker of MACHOPSYCHO with Pink, Jessica Simpson, Natalie Imbruglia and The Backstreet Boys.
The on-paper incongorous partnership has produced an unusual (by mainstream standards) but wonderful song blend that has reached the 2nd semi-final of Melodi Grand Prix, Norway's Eurovision song selection vehicle. It will be broadcast tonight, 26th January 2013 on NRK.
---
'I Feed You My Love'
is released by Macho Records and available via iTunes, Amazon and the usual digital outlets
https://www.facebook.com/margaretbergerofficial/
---
Text by Chi Ming Lai
26th January 2013