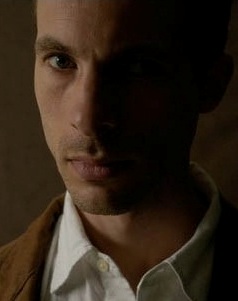 ELECTRICITYCLUB.CO.UK was sad to hear about the passing of MATT FRETTON.
He was best known for being DEPECHE MODE's support act between 1982 to 1984 and achieving a Smash Hits front cover in Summer 1983 on the back of his minor hit single 'It's So High'.
Fretton had taken his own life in October 2013  after the death of his partner Sussie Ahlburg.
Press reports following the inquest revealed he had struggled to cope in the months afterwards and had made a blog post in which he said: "I feel despondent, stuck in limbo between the past and future where what I have is what I've lost".
MATT FRETTON had been in punk bands as a teenager but as members came and went, with the advent of affordable synthesizers and drum machines, he found he could write alone and perform solo using backing tapes. At a time when many synth based bands' equipment took up most of the stage, his performance ethos made him an ideal support act. This helped him secure an opening slot with EURYTHMICS, eventually leading him to support DEPECHE MODE on two consecutive tours. He later supported THE BOOMTOWN RATS, BILLY IDOL and THOMPSON TWINS.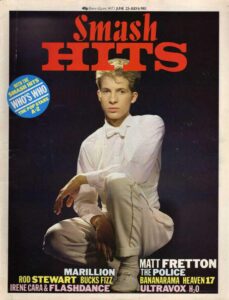 ELECTRICITYCLUB.CO.UK saw MATT FRETTON supporting DEPECHE MODE in October 1983 at Hitchin Regal and found him to have a fun, engaging stage presence.
Performing on that occasion with a brass section while dressed in a salmon pink suit, his music was very much of the synth assisted soulful pop of the time like HEAVEN 17 or ABC.
He signed to Chrysalis Records aged just 18 and his debut single 'It's So High' reached No50.
It was a catchy tune in 6/8 time featuring a strong electronic bassline with backing vocals provided by FAIRGROUND ATTRACTION's Eddi Reader, then a jobbing session singer who had been in EURYTHMICS live band.
His period on Chrysalis led to a fan club being established and ELECTRICITYCLUB.CO.UK remembers exchanging letters with Fretton where he revealed he used an Oberheim DMX on 'It's So High' and had been experimenting with the Fairlight for the steel drum sound on his second single 'Dance It Up'.
He was very generous to all who wrote to him and even sent everyone a cassette tape of a live recording made on the 'Construction Time Again' tour. He talked in 2007 to the DEPECHE MODE fansite 'Home' about life on the road with Basildon's finest.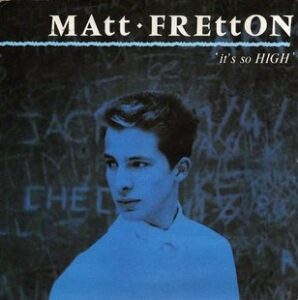 An album produced by Adam Kidron (who worked on SCRITTI POLITTI's 'Songs To Remember') had been recorded, but when the third single 'It's All Over (Don't Say You're In Love)' failed to chart in 1984, the project was scrapped and Fretton was dropped by Chrysalis.
He made two further independent releases before retiring from pop altogether to work successfully within the classical music world as an agent and promoter.
Fretton's 1983 B-side 'Love's Sad Memory' has sadly now attained an added poignancy. Thoughts are with the two families involved in this double tragedy.
---
Text by Chi Ming Lai
4th March 2014