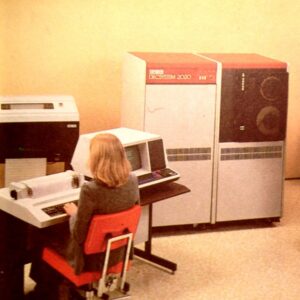 You can't keep a good band down…
Following the Autumn departure of founder member Ally Young and a parting of ways with Skint Records, MIRRORS are back with an independently distributed EP of new material.
Also inlcuding and previously unreleased home demos, it is snappily titled 'This Year, Next Year, Sometime?'
A seamless collection of soulful electronic pop noir, their debut album 'Lights & Offerings' was voted Favourite Album of 2011 in ELECTRICITYCLUB.CO.UK's End of Year Facebook poll by its loyal readership.
MIRRORS certainly made their impression and it is particularly encouraging that the remaining trio of James New, Josef Page and James Arguile have fought against adversity and remain determined to express their artistic ideals just as DEPECHE MODE did with 'A Broken Frame' in 1982.
The EP itself features two recently recorded songs 'Dust' and 'Shooting Stars'. The superb 'Dust' can be best described as dark CHINA CRISIS although the stark melancholic result is territory that Messrs Daly and Lundon never entered, having decided to turn into STEELY DAN following their Mike Howlett produced second album 'Working With Fire & Steel'. 'Shooting Stars' resonates in a similar moody fashion, the bare but beautiful synth/guitar fusion reminiscent of CHINA CRISIS' debut album 'Difficult Shapes & Passive Rhythms'.
However, the first of the demos 'Blood Diamond' is a marvellous percussive surprise with a tribal TALKING HEADS attack and James New's spirited chanting! 'Pick Me Up' is also fairly lively but what is an apparent with 'This Year, Next Year, Sometime…?' is how much sparser these recordings sound compared with 'Lights & Offerings', demos not withstanding.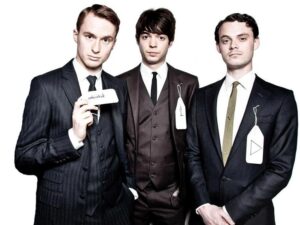 Some discordant modulation intros 'Nothing Lost' but it then train journeys into Linn styled percussion and some metal on metal while punctuated by classical piano and Kling Klang sequences. It's enjoyable but the working rough means that these elements don't entirely cut through. The extremely short 'Leave Me Here' is almost Hi-NRG, swirling ARP strings and chattering 808s recalling NEW ORDER's explorations in dance. The collection ends with 'Dead Air', a dramatic ballad padded with the sort of synthphonics that do Synth Britannia proud.
The band themselves have said of this release: "All proceeds will be used to fund studio time for the next album so if you wish to make a further donation then simply put in a higher price when you make your purchase. We won't refuse any charitable contributions! There are still many more new tracks in the pipeline. Some we're holding back for album 2, some we may release independently in the the coming months, but by buying this EP you will be directly helping us get back into the studio to record more MIRRORS music. Enjoy and thank you so much for your continued support!"
Overall, this EP showcases a progressive palette of possibilities from MIRRORS while still retaining elements of the pop noir that attracted many people to them in the first place. It is a fine comeback if it can be described as that and a surefire indicator that there is plenty more to come from this brilliant Brighton threesome.
---
'This Year, Next Year, Sometime…?' is available as a digital download EP via https://mirrorsofficial.bandcamp.com/album/this-year-next-year-sometime
https://www.facebook.com/theworldofmirrors/
http://theworldofmirrors.blogspot.com/
---
Text by Chi Ming Lai
9th February 2012