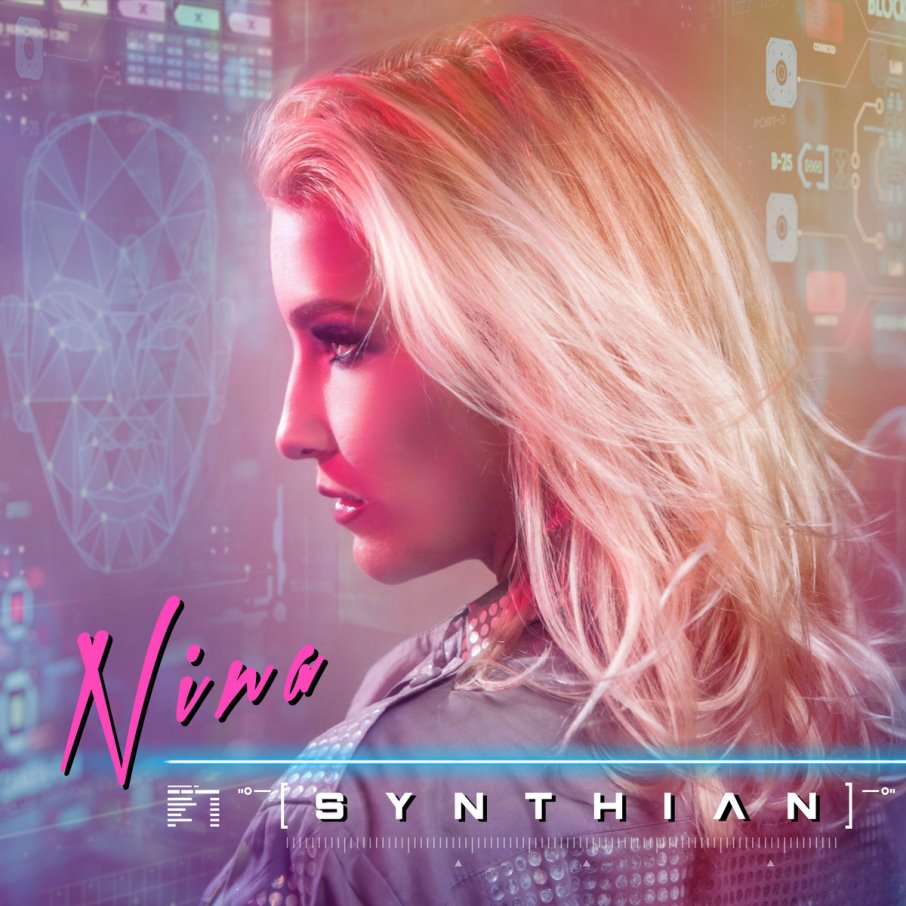 German born NINA took the synthpop world by storm, releasing her debut 'Sleepwalking' in 2018.
She lent one of her early songs 'My Mistake' to a Mercedes-Benz advert, alongside landing support slots with DE/VISION, ERASURE and others.
Clubbing together with Canada's PARALLELS, she toured America, creating a wild audience eager to hear more from the gifted Berliner.
And so comes 'Synthian'
, not only superbly titled but also delivering a more mature, darker tone to NINA's repertoire.
The songstress shares the achievement with her collaborator, Laura Fares aka LAU and producers of note such as Oscillian, Richard X, Till Wild and Ricky Wilde. As described by NINA, "'Synthian' is the bigger and bolder sister of 'Sleepwalking'. It's more mature and daring".
Indeed the title track is very deep and brooding, with catchy poppy synth line, eloquently dispersed with acute guitar and a longing vocal, preparing the listener to be taken onto a retro journey with a difference. The following 'Automatic Call' picks up the tempo quite stunningly, arpeggiating away while carrying the wonderfully produced vocals, to achieve a perfect synth gem.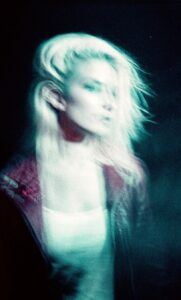 'Runaway' glides over the scales, entering the retro world with ease, showcasing that NINA at her best with some gentle help from Ricky Wilde. A big fan of Wilde's sister, NINA loved collaborating with her talented brother: "Ricky comes up with the most beautiful melodies and harmonies. I loved working with him. He's humble and patient". 'Unnoticed' is a romantic cry for love from a lost soul, wrapped in a cosy electronic blanket of greatness, showcasing the German synthpop queen as the owner of the most incredible voice as well as one that can write mesmerising tunes.
'The Calm Before The Storm' continues the serene tempo, while 'The Wire' brings out those darker, harsher tones; it's deliciously deep and expresses deeper thoughts. "It's about feeling disconnected from the world" she said, "Losing a sense of being human and having a deep desire for the human touch". One may say the track was written to describe the world of today, where that loss of connection has become more apparent than ever; the synthy pandemic anthem, you could say.
The cute 'Love Is Blind' meanders around the retro musicality and layered vocals, while 'Never Enough' ushers further nostalgia leading into 'Gave Up On Us', whose mesmerising arpeggios are deliciously uplifting; it's like going back in time, roller-skating along the promenade with a Walkman and pink bubble gum.
The closing and very apt 'The Distance', delves into NINA's personal life, describing her experiences with a long distance relationship. "'The Distance' is about a long distance relationship and how true love can span miles and beyond. It has a more cinematic approach; heavily inspired by the likes of M83 and WOODKID. It's a very personal song. A lot of people are being apart from their loved ones right now and can probably relate".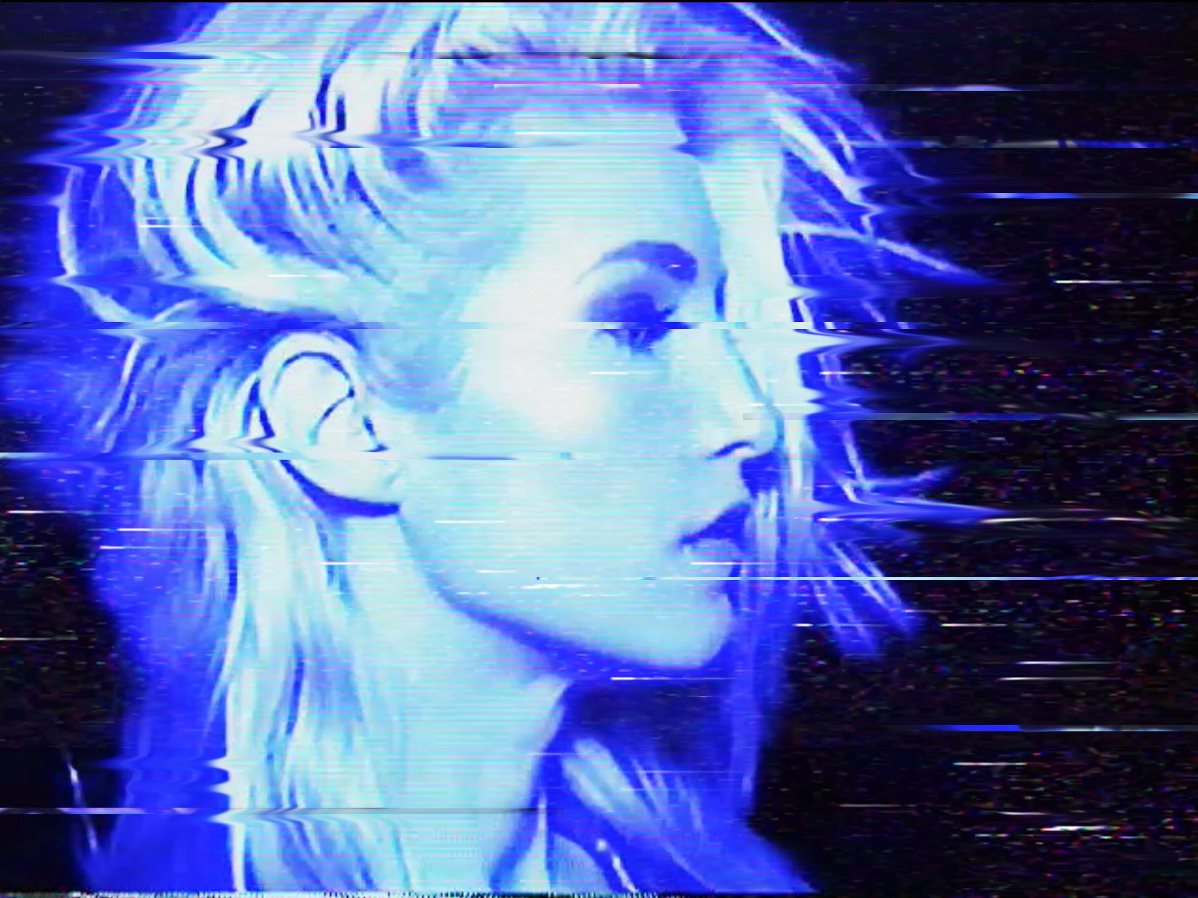 Indeed the later than anticipated release of the opus, couldn't have landed at a better time. More placed than it ever would be, NINA wishes to bring some light and hope into the uncertainty of current situation, so difficult for many.
And if your wish was to "make people feel better through music and offer some kind of hope", then you certainly did just that. A superb album.
---
'Synthian'
is released by Aztec Records on 5th June 2020 in CD, magenta neon vinyl LP and digital formats, pre-order from https://ninasounduk.bandcamp.com/
https://www.iloveninamusic.com/
https://www.facebook.com/iloveninamusic
https://twitter.com/iloveninamusic
https://www.instagram.com/ninasounduk/
---
Text by Monika Izabela Trigwell
31st May 2020