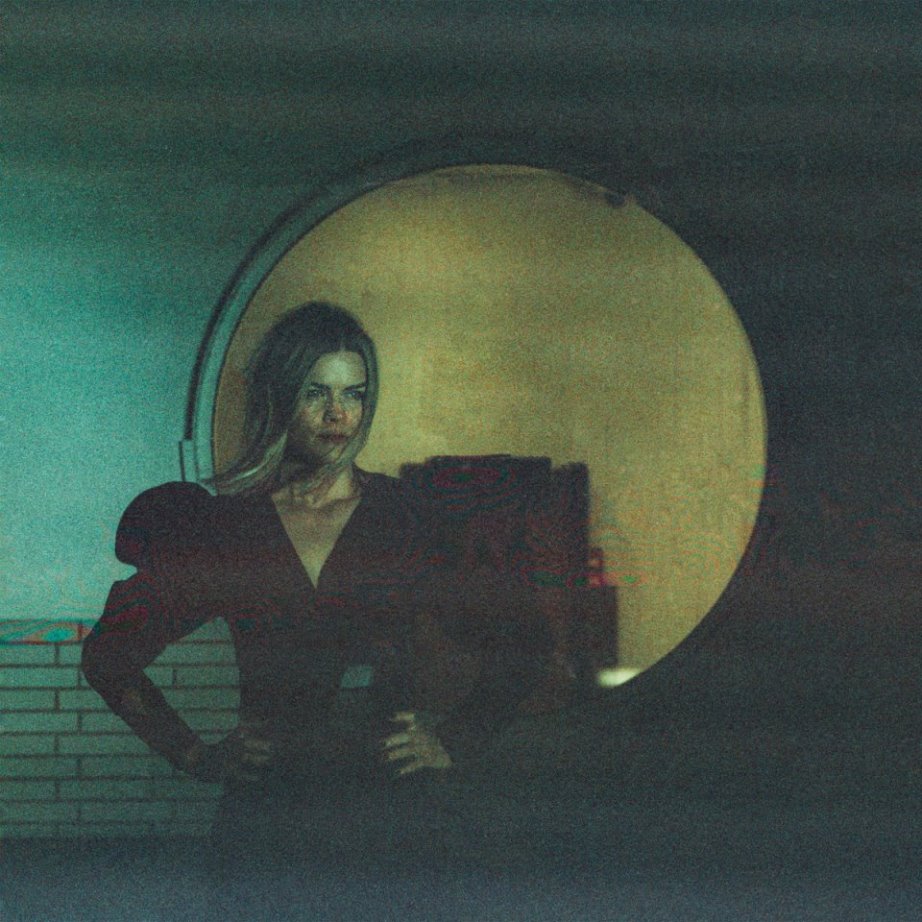 Jennifer Touch, the Dresden-born / Berlin-based producer and DJ makes her long-awaited album debut with 'Behind The Wall', having presented her first recordings in 2014.
Wearing a coat of many colours, Jennifer Touch is a developing talent who as happy with techno and industrial as she is with synthpop. It has been over 30 years since the fall of The Berlin Wall and it is not surprising that she has looked back to her time growing up in Communist East Germany as the catalyst for this long player released on the Brighton independent label Fatcat Records.
The daughter of DDR flower-power children, she was introduced to synthpop and new wave via her father's extensive record collection which included THE HUMAN LEAGUE and DURAN DURAN. The joyful image of 'Deutschland 83' agent hero Kolibri hearing 'Hungry Like The Wolf' for the first time on a Sony Walkman is perhaps symbolic of how many young East Germans like her became enthralled and curious about life and culture on the other side of The Iron Curtain.
Taking in DAF, THE KLF and PJ Harvey along the way on the route to adulthood, this melting pot of tastes inspired her early music productions. The excellent 'Chemistry' was the track that launched it all to a wider listenership outside of club circles and it appears on 'Behind The Wall'
in remixed form. Cleaner and tighter but still retaining the essence of the original, Touch conceived her baby while in a state of depression. "I knew I had the music inside me" she explained, "but it felt like I was stuck,"
But 'Behind The Wall' begins in a more abstract manner with 'Imaginary Boys', an art piece that acts as a building soundtrack to Touch's commute through Berlin to the studio each day. While much of the city has been rebuilt, many aspects of its distinctive architecture remain and loom with a dark and powerful resonance.
The album's emotional centre point is 'Attic', where stark electronics and metronomic beats echo EMIKA but built around a rigid if much colder foundation. A fight against a system of restricted surroundings, its feelings are relevant in the lockdown of today as they were more than three decades ago in Eastern Europe.
With a hypnotic DAF-like sequencer hook and a brooding metronomic mood, 'Daria' is sombre electro-punk, while the depressed aural symbolism of 'The Wall' sees Touch expressing her pain of confinement both physically or mentally.
The unsettling adrenaline rush 'Teflon' is a non-stick statement of resilience but also an adventure in industrial techno cabaret, with Touch's role as a chanteuse veering between deadpan and distress also sharpening the Götterdämmerung austere.
The rhythmically dominant 'I Love You, Let's Go' harbours thoughts of escape as the electronics throb and veer towards psychedelia, but 'Iggy's Slight' does what it says on the tin and pays electro homage to Iggy Pop, in particular 'I Wanna Be Your Dog' via the retention in spirit of its iconic bassline.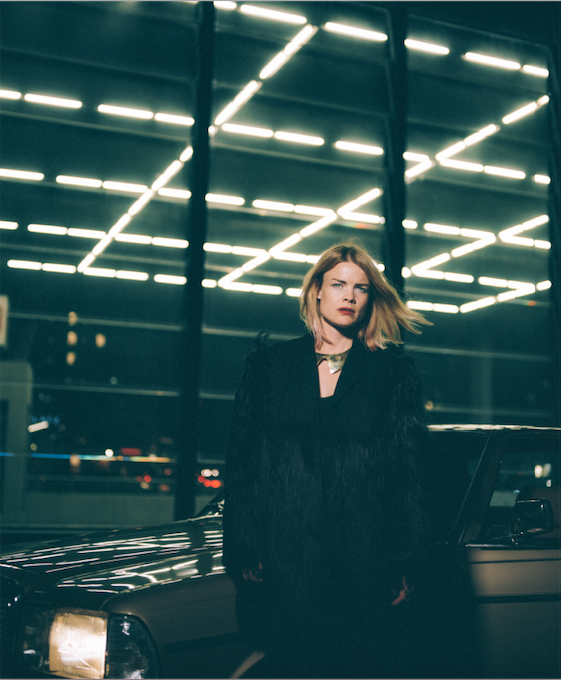 Meanwhile, 'Flatlands' beautifully takes a leaf from the songbook of fellow Berlin resident ZANIAS aka Alison Lewis of LINEA ASPERA both vocally and musically with its immersive minimal darkwave to provide an album highlight. With a gritty gothic resonance, 'Supersize' is the least electronic number of the collection although this is offset by radio signal swoops and a percussive noise rattle.
However, the mantric 'Your Dawn' takes the record down ohne schlagzeug with drones encapsulating a stark subterranean atmosphere which Touch says is "A rescue boat I wrote for a very close friend who was experiencing some dark and sad times. It's an invitation to dance with me, a lullaby, a consolation".
While there are stand-out tracks, overall 'Behind The Wall' does not quite reach the heights of more recent releases by EMIKA and ZANIAS, enough promise is revealed to indicate that Jennifer Touch could join their ranks in a few years. Whether she decides to expand on her song-based vision or ventures back to the purer techno-oriented productions of 2019's 'Seven'
EP remains to be seen.
---
'Behind The Wall'
is released by FATCAT Records on 5th June 2020 in CD, red vinyl LP and digital formats, available from https://jennifertouch.bandcamp.com/
https://www.facebook.com/touch.jennifer/
https://www.instagram.com/jennifertouch/
https://soundcloud.com/jennifertouch
---
Text by Chi Ming Lai
1st June 2020