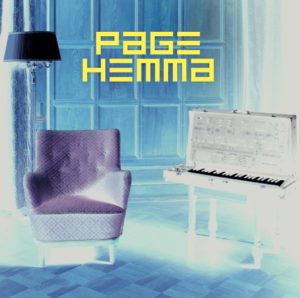 The Swedish synthpop band PAGE have a long history in making music and have a cult following at home in Sweden.
In parts of Europe, they are known for a particularly impressive version of OMD's 'Electricity' for the 1995 synth covers tribute album 'To Cut A Long Story Short' that also featured ELEGANT MACHINERY and ATTRITION.
The two band members Eddie Bengtsson and Marina Schiptjenko first started playing together in 1980 and released their self titled debut album in 1991. But they have also been involved in other musical constellations
Bengtsson was in S.P.O.C.K. and SISTA MANNEN PÅ JORDEN (Last Man On Earth) while Schiptjenko has been involved in BWO, VACUUM and more recently JULIAN & MARINA. They made a comeback with their last album 'Nu'< (Now) in 2010 and are now back together again making new fresh tunes as PAGE. 'Hemma' contains of 11 songs and one remix. The sound is very much familiar and PAGE like but yet so fresh and up to date. There are also a lot of influences from schaffel to disco.
On 'Hemma' (At Home), they have worked with the producer Håkan Hultberg to enhance the sound. It is electrodisco, glam rock, synthpop and electronica all in a pleasant and genial mix! There are both songs with a darker side along with the happy sounding songs which that combine into a great mixture. Some of the songs have catchy tunes and choruses that really stick in a positive way. All the songs have been written by the singer Bengtsson and the first single 'Som Ett Skal' (Like a shell) is a naked and bare song with lots of emotions but yet simple in structure.
The songs are about reflections from daily life, thoughts about love, lust and how different things are these days compared from back when we were all young.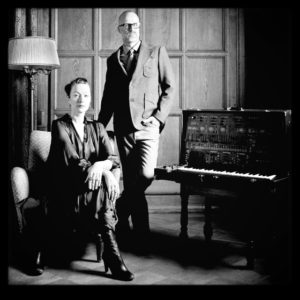 'Lyssnade På Min Radio' (Listened To My Radio) for example starts with a burst of THE SEX PISTOLS 'Holidays In The Sun' before it launches into something quite Vince Clarke! There's also a song about a girl on a motorbike, 'Motorcykel-Sussi' (Motorcycle Susie) that features a lot of the traditional PAGE sound.
This is not a mainstream album at all and will not be played a lot on the radio but it is for sure, it is an album that their fans will keep on playing over and over again. A lot of the songs are destined to become classic live numbers. 'Hemma' will not disappoint old PAGE fans, that is a given success!
---
'Hemma' is released by Wonderland Records on CD and download
It can also be purchased as a download from http://whorehero.bandcamp.com/album/hemma
You can read more about PAGE and their earlier releases here: http://synthpop.se/page/
https://www.facebook.com/PageElektroniskPop
The blog Cold War Night Life recently interviewed PAGE
---
Text by Sophie Nilsson
22nd September 2013