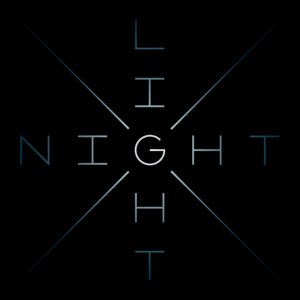 The vehicle of Berlin-based Canadian musician Oliver Blair, RADIO WOLF's new 'Night Light' EP aims to invoke a "cinema of the mind".
Blair's CV has included a stint in New Wave trio HOTEL MOTEL with Italians Do It better signing Jorja Chalmers and guesting as a guitarist with CLIENT under his KINDLE moniker.
More recently, he collaborated with fellow Canadians PARALLELS to produce songs for the Sci-Fi movie 'Proximity', the directorial debut of Emmy Award-winning visual effects artist Eric Demeusy.
The debut RADIO WOLF EP 'Rock N Roll Forever' came out in 2017 and featured an illustrious cast of vocalists including Sarah Blackwood of DUBSTAR and former SNEAKERS PIMPS' singer Kelli Ali as well as PARALLELS' Holly Dodson and HOTEL MOTEL front woman Marika Gauci. But 'Night Light' is very different; for starters, it is entirely instrumental and constructed exclusively during the late hours of the night.
Blair says he felt an "inner glow" of inspiration while composing and producing these tracks. Having "scored to picture" on the award winning soundtrack to 'Proximity', the pieces of music on 'Night Light' are more contemplative "mind-pictures".
Music for insomniacs, 'Sleepless' naturally plays on a grainy ambience, with sonic clusters and sweeps building inside an aural cocoon. But 'The Lost Tape' comes with bells in a dawn temple with atmospheric six string texturing in the vein of Robin Guthrie, reminiscent of the COCTEAU TWINS instrumentalist's 2007 album 'Before The Day Breaks' with the late Harold Budd.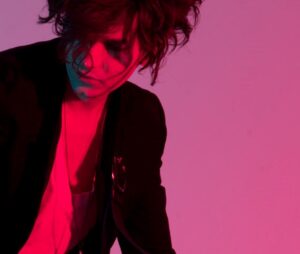 The haunting synth dominated beauty of 'On-Screen Death' recalls the floating passages Moby's 'Hotel Ambient' while imagining a nocturnal journey in rainfall, the 'Night Light' title track takes in the influence of synthwave with sombre bass pulses, a minimal drum sample framework and a sparing FM friendly guitar intervention.
Primarily electronic and possessing the sort of musicality that can be expected from Blair, 'Night Light' provides an immersive snapshot into his synaesthesia and imagination to score without pictures.
---
The 'Night Light' EP is released digitally on the usual platforms
https://www.radiowolfmusic.com/
https://www.facebook.com/radiowolfofficial
https://twitter.com/radiowolfmusic
https://www.instagram.com/radiowolfmusic/
---
Text by Chi Ming Lai
Photo by Desmond Raymond & Luke Blair
19th May 2022